Patea
Wed Mar 4 16:38 2020 NZDT
GPS: 9 22.16462N 79 57.02168W
Run: 753.3nm (1363.5km)
Avg: 5.8knts
24hr: 138.7nm
Hello Panama! Feels like quite the milestone to get here, we are now very very close to the Pacific :) Patea is getting a birthday and there are lots of kids here so the next two weeks will be busy, hard work but should be fun at the same time. We have a great posse for the boat to be out of the water - 30m from a pool, restaurant and bar and Izzies own private soccer/picnic area right beside the boat - we'll manage!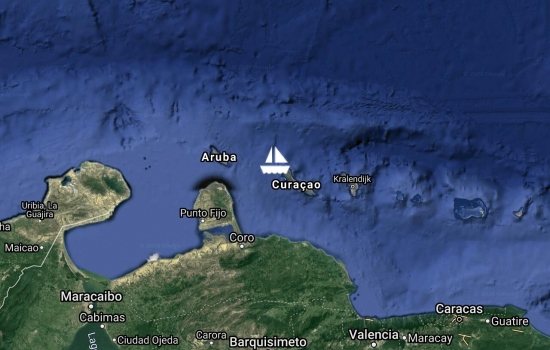 Fri Feb 28 6:18 2020 NZDT
GPS: 12 17.32140N 69 15.45525W
Run: 66.8nm (120.9km)
After a very brief 2 night stop in Curacao we are off again, Panama bound! Will let you know when we arrive in 5-6 days xx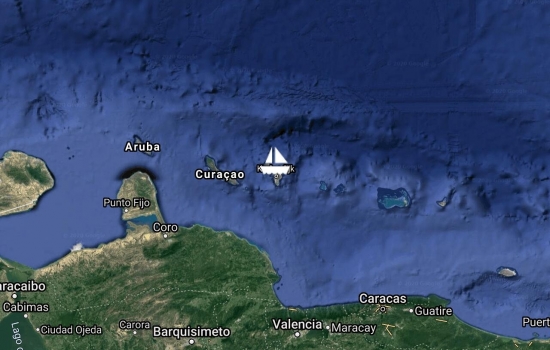 Sat Feb 15 13:58 2020 NZDT
GPS: 12 9.16687N 68 16.73910W
Run: 441.4nm (798.9km)
We stuck around Grenada a little longer than planned, a bit of boat fixing, a bit more sightseeing and ticked off the long awaited Frozen II movie! We are now on the road westward, and after a super calm and glorious passage from Grenada just the 3 of us, we are currently in Kralendijk, Bonaire. This small island is a crazy blend of Caribbean and Dutch, it's a marine park so more great snorkelling, and a great place to experience our first Carnival events :)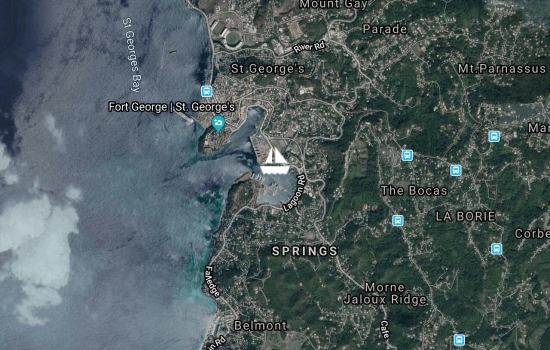 Sat Jan 18 10:04 2020 NZDT
GPS: 12 2.73975N 61 44.88222W
Run: 2.7nm (4.9km)
Our last stop in Grenada, and sadly saying goodbye to Nanny Pam and Karen, who have been awesome to have on the boat over the last month - lots of fun had, places visited, sailing done, diving enjoyed, and good times - especially for Iz who will miss nan heaps!! Come back soon!!
Fri Jan 17 10:01 2020 NZDT
GPS: 12 4.89421N 61 45.74860W
Run: 2.5nm (4.5km)
Molinere Point, and the underwater sculpture park - pretty cool concept, but a little eerie with the cloudy water from the swell, and the recent storm damage which meant life-sized human beings were strewn all over the sea floor! Made for some interesting diving and creepy photo ops tho!
Sun Jan 12 8:44 2020 NZDT
GPS: 12 36.24463N 61 26.95166W
Run: 4.1nm (7.4km)
Chatham Bay on Union Island, and a few fun days hanging out with our boat buddies on SV Danu - Izzie especially has loved hanging out with Ruairi and Lillian, with lots of beach time and beers n bbqs (actually, that was mainly the adults!). Izzie has since started asking us about when you are allowed to get married. I said that mum and I are probably not the best examples in that regard! (I also had an urge to unholster my shotgun - Sorry Ruairi, I know you mean no harm!)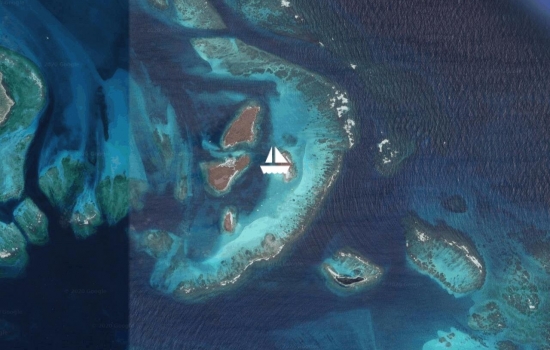 Tue Jan 7 8:33 2020 NZDT
GPS: 12 37.99734N 61 21.35411W
Run: 1.8nm (3.3km)
Baradal, Tobago Cays - and its raining turtles! You cant get in the water without seeing at least one, and sometime 3 or 4, chowing down in the marine reserve on the (not actually that) abundant seagrass - Izzie was stoked, as was Nannp Pam and Karen! A couple of days spent here swimming and relaxing.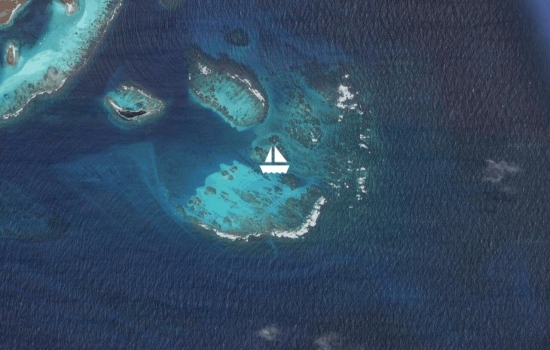 Mon Jan 6 9:00 2020 NZDT
GPS: 12 37.02526N 61 20.05322W
Run: 7.5nm (13.6km)
A quick trip down to Tobago Cays, and a bit of a rolly night in Worlds End Reef - a stunning offshore reef surrounded by ocean. Some beautiful snorkelling was had, lots of rays and skates (spotted our first spotted eagle ray for the trip!), and some lovely clear water, golden sand and iridescent blue waters = happy skipper!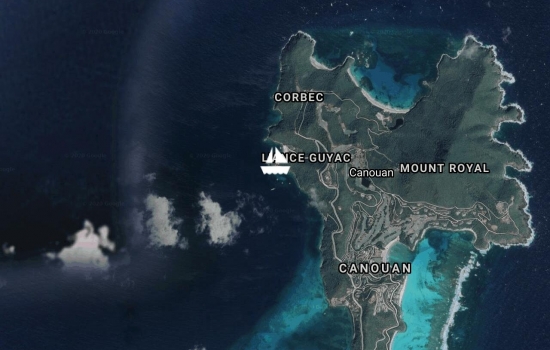 Sat Jan 4 9:14 2020 NZDT
GPS: 12 43.51264N 61 20.01287W
Run: 18nm (32.6km)
A glorious little anchorage in the northern tip of Charlestown Bay on the Island of Canouan, where we spent the night in blissful silence with only a couple of boats around us. The next day we explored the reefs by snorkel, which proved to be mums fave spot of the trip, and we were fortunate enough to snorkel with a juvenile sunfish (almost a metre long/wide/tall!), and lots of good sized fish:)
Fri Jan 3 9:09 2020 NZDT
GPS: 12 58.34738N 61 14.84703W
Run: 2.6nm (4.7km)
After a lovely couple of days exploring Bequia's forests, turtle-infested beaches and hatcheries, we headed south for a night at Petit Nevis - an uninhabited island with some WW2(?) relics of civilisation, and some lovely snorkelling. The seagrass that surrounded the reef was littered with Queen Conch, and the white beach on closer inspection was made entirely of the sun-bleached shells of tens of thousands of these threatened species - cast up in a near vertical wall created by the forces of wind, waves, and man. Although it looks like the result of the impacts of a powerful storm surge, the small holes drilled through the same place on each shell disclosed the real cause of the piles - middens from fishing. It was a site to see, and Iz was as fascinated as the rest of us!
No blogs available for this yacht.
Loading map and updates ....
Loading track, please wait ....