Field Trip
Sat Jan 18 14:15 2020 NZDT
Speed:
5.5kts
knts
GPS: 09 33.07N 132 11.78E
Run: 275.7nm (499km)
Avg: 5.6knts
24hr: 134.9nm
Weather: 3-5kts NE, 1011.5 pressure, 1m seas, partly cloudy skies, 27C
It has been a light air comfortable sail. We?ve been sailing slowly the past 36 hours, with light winds and calm seas. We just flicked on the motor about two hours ago when the winds all but died down to 5 kts out the NE. It?s not possible to really make much headway with the banging sails so we took a knee and started an engine. The winds should start to pick up soon?so it hopefully won?t be too long. Happy crew, happy wife?all is good. :)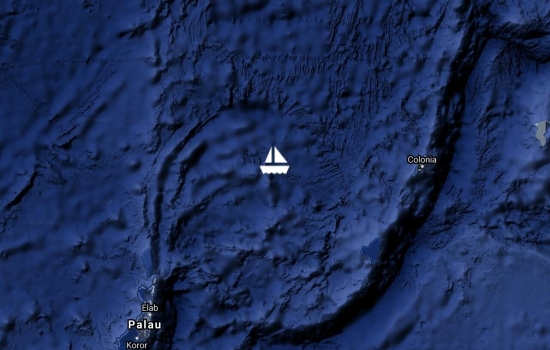 Thu Jan 16 13:12 2020 NZDT
Speed:
6.3kts
knts
GPS: 09 24.42N 136 14.30E
Run: 141.4nm (255.9km)
Weather: 10-14kts NE, 1005.5 pressure, 1.5m seas, partly cloudy skies, 27C
We left yesterday around 2pm from Colonia, Yap, and are now well underway to Philippines. We?ve been having a great sail, with moderate trade winds, following seas, and happy crew. We expect to arrive Monday next week. The total passage is about 730NM, so it will be our longest passage in a while. Michael said he was sad this was his last long passage before school in the Fall. My mom is also aboard, so we have one extra crew. Watch schedule is easy with three adults, so we are enjoying the trip with extra time to read and rest.
Sun Jan 12 12:48 2020 NZDT
Speed:
5.3kts
knts
GPS: 09 32.18N 138 18.46E
Run: 102.7nm (185.9km)
Avg: 3.8knts
24hr: 91.1nm
Weather: 8-12kts E, partly cloudy skies, 26C
We had a great time at the village celebration and left around 3.30pm yesterday for YAP. We sailed all night and are now about 2 hours away from the pass. It was a great sail?light winds, following seas and overall very comfortable. We will be here for several days before departing for the Philippines.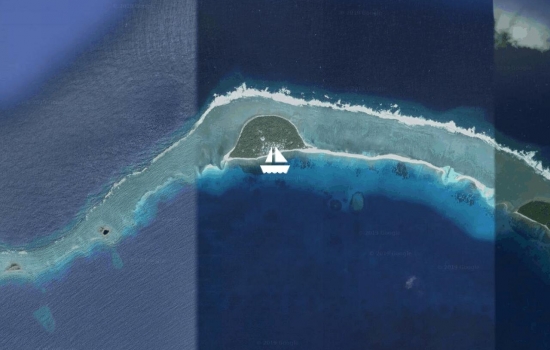 Sat Jan 11 9:45 2020 NZDT
GPS: 10 05.07N 139 42.53E
Weather: 15-17kts NE, partly cloudy skies, 997.67 pressure, 26C
Today is the big day in the village. It is a full day of eating, dancing and playing games in celebration of their local church founder/priest. We made a couple of cakes and will be going ashore at 8am for church. It should be a lot of fun. We will probably leave this afternoon for YAP so we can arrive early in the morning on Sunday to clear in and get some things done before heading out to the Philippines.
Fri Jan 10 10:57 2020 NZDT
GPS: 10 05.07N 139 42.53E
Weather: 15-17kts NE, rain, 1000.7 pressure, 28C
We are still here at Ulithi and woke up to a blustery, rainy morning. We?ll take it easy today, and go ashore once this rain stops. Tomorrow is a big party, in remembrance of the founder of their church on the island, so it should be a blast. Lots of singing, dancing and food. We plan to leave either Saturday or Sunday afternoon form the 100NM trip to Yap.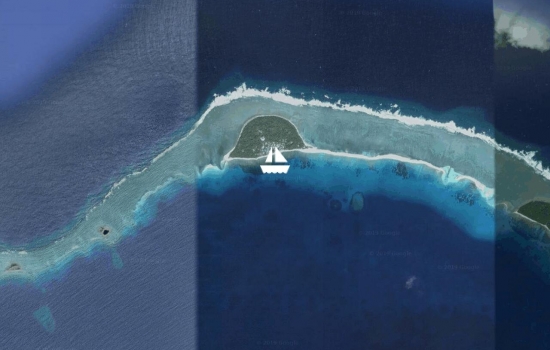 Wed Jan 8 21:48 2020 NZDT
GPS: 10 05.07N 139 42.53E
Run: 24nm (43.4km)
Avg: 3.1knts
24hr: 75.3nm
Weather: 17-20kts NE, 2.5m seas, clear skies
We arrive to Ulithi and had a great welcoming from the local village at MogMog. All our friends were here, and the kids were on shore singing a song to Michael as we approached. It was great fun to be back with people we know. We?ll offload our stuff we brought from Guam, and get things started with fixing boats. All is well an we are thrilled to be back.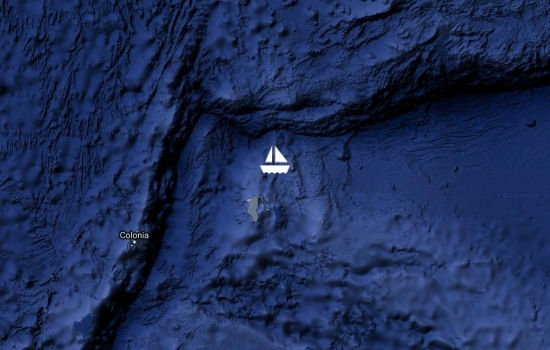 Wed Jan 8 14:09 2020 NZDT
Speed:
8.5kts
knts
GPS: 10 21.78N 139 55.16E
Run: 118.1nm (213.8km)
Avg: 7.3knts
24hr: 175.5nm
Weather: 17-20kts NE, 2.5m seas, clear skies
All is going much better as the sea state has settled and there are no 35kt squalls on the horizon. We are about 20NM from the entrance to the atoll, and should be arriving to the village in Ulithi by 2 or 3pm today. Everyone is doing much better and we are excited to see our friends here.
Tue Jan 7 22:00 2020 NZDT
Speed:
7.5kts
knts
GPS: 11 29.66N 141 13.41E
Run: 274.7nm (497.2km)
Avg: 7.6knts
24hr: 183.4nm
Weather: 22-25kts NE, 2.5m seas confused, partly cloudy and squally
We?ve been getting more wind than forecast. It?s been blustery and the sea state rather confused?so not great for comfort aboard Field Trip. We will be arriving tomorrow around noon to Ulithi. Otherwise, all is OK?but we will be glad to get there!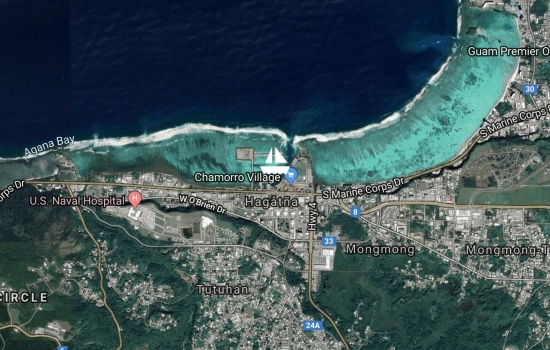 Mon Jan 6 10:03 2020 NZDT
GPS: 13 28.73N 144 45.037E
Weather: 14-17kts NE, 26C, mostly sunny skies
We are departing in about an hour from Guam, sailing to Ulithi Atoll and then off to Yap. We expect to trip to take just over two days at 370NM. We will have following seas and winds of 18-20kts then entire trip. Should be a nice ride with good trade winds. We?ve enjoyed the American luxuries of Guam, but they come at a price?so we are glad to get going although we are leaving good friends behind. More updates as we are underway.
No blogs available for this yacht.
Loading map and updates ....
Loading track, please wait ....