Irie II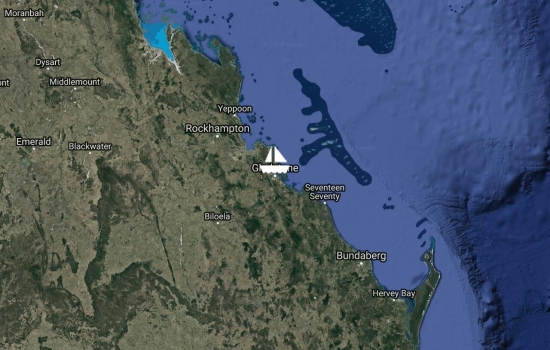 Sun Nov 24 20:48 2019 NZDT
Speed:
0.0
knts
GPS: 23 49.937S 151 14.712E
Run: 295.3nm (534.5km)
Weather: 00.0 090
Left Airle Beach on the 7th, then anchored at Shaw, Lindeman, Brampton Is, then docked at MacKay Marina for a couple nights, then anchored at Curlew, Marble Is., Delcomyn Bay, Great Keppel Is, South Curtis Island, then last week when leaving Curtis the winds were a lot stronger then the forecast and from the direction I wanted to go, so detoured to Gladstone Marina to wait for better conditions and to find out why the radar quit working. Now radar fix and the wx improving so will be doing an overnighter for Bundaburg on Tue.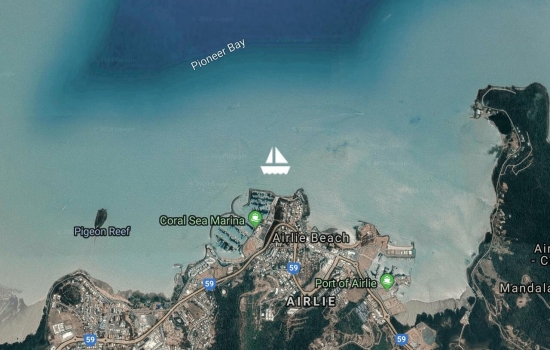 Thu Nov 7 10:27 2019 NZDT
Speed:
0.0
knts
GPS: 20 15.700S 148 42.802E
Run: 20.1nm (36.4km)
Weather: 00.0 090
Party over. Cruising season has come to an end. Will start heading south from the Whitsundays area toward Brisbane/Scarborough today for cyclone season. About 500nm. Since I'm not in a hurry, might take a month.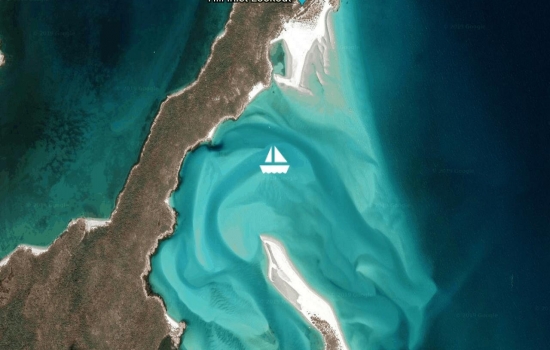 Sun Oct 13 14:00 2019 NZDT
GPS: 20 14.977S 149 01.349E
Run: 30.4nm (55km)
Weather: Not bad
Stop for the best beach ever.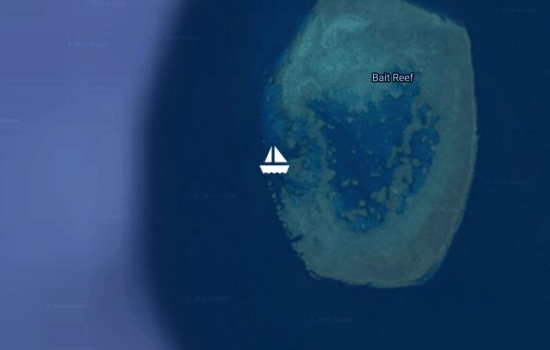 Thu Oct 10 9:30 2019 NZDT
Speed:
0.0
knts
GPS: 19 48.651S 149 03.820E
Run: 6.1nm (11km)
Weather: 00.0 090
Well that didn't take very long. The nice weather will be over with tonight, high winds with rain. So not to get caught out in the middle of nowhere in that mess, will be sailing back to the Whitsunday group and look for a place to ride out the bad stuff. Got to dive yesterday, what a disappointment.
Tue Oct 8 7:24 2019 NZDT
Speed:
0.0
knts
GPS: 19 48.502S 149 09.486E
Run: 25.1nm (45.4km)
Weather: 00.0 090
Now anchored inside Hook Reef, next Bait and Harvey Reefs. Will be here until the weather gets bad or I run out of provisions. It finally feels like summer. Air 85, water 75. No wind No waves No problems.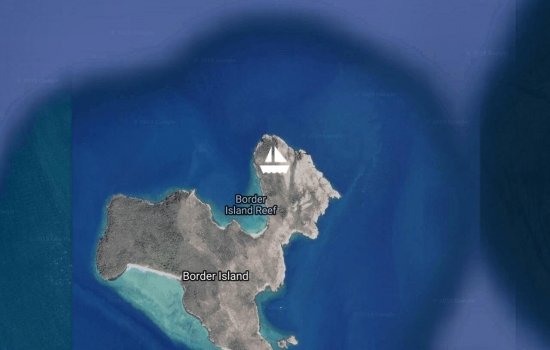 Sun Oct 6 23:06 2019 NZDT
Speed:
0.0
knts
GPS: 20 09.239S 149 02.306E
Run: 8.3nm (15km)
Weather: 10.0 145T
Now anchored off Border Island. Been hopping around the Withsunday Islands for the past week. Cid Harbor, Stonehaven, Butterfly Bay, Nara Passage and Macona Inlet, Hook Island. Will be heading for the Bait and Harvey Reefs for some diving/snorkeling at the GBR.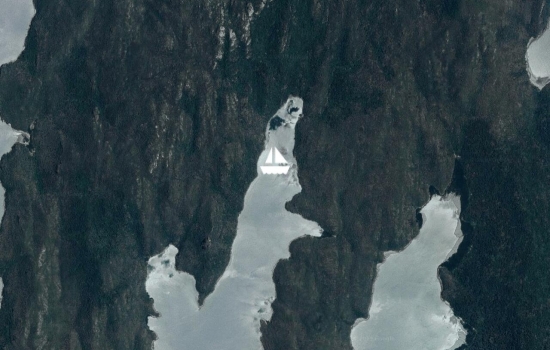 Sun Sep 29 9:36 2019 NZDT
Speed:
0.0
knts
GPS: 20 07.87S 148 54.80E
Run: 16nm (29km)
Weather: 6.0 090T
Now in Nara Passage, Hook Island. Been on a mooring off of Airlie Beach for about a month, Got new visa till March. Think I fix the chart slow redrawn. Was a Navionics file problem on the chip. Nav. Tech Support is also working with B&G to find out why the radar and fwd scan sonar mess with the charts?
Thu Sep 12 9:18 2019 NZST
GPS: 20 15.58S 148 42.46E
Run: 15.2nm (27.5km)
Weather: windy and rock and roll.
How can something smaller then your finger nail cause so many headaches? After several weeks of trouble shooting B&G stuff it was this little chart chip from Navionics that was the problem. Hope I can get them to pay for my new one.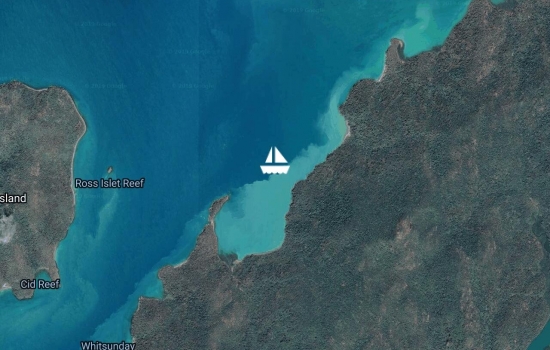 Thu Sep 5 14:00 2019 NZST
GPS: 20 15.67S 148 56.54E
Run: 16.3nm (29.5km)
Weather: Not bad
Anchored Cid Harbor or Sawmill bay. Just depend on what chart you looking at. The MFd test this time was unplug everything from the back of it to make sure nothing like radar, autopilot, depth, speed, wind, wifi, bluetooth, etc was interfering. And same results. Take the chip out and MFd return to normal. Think I found the problem.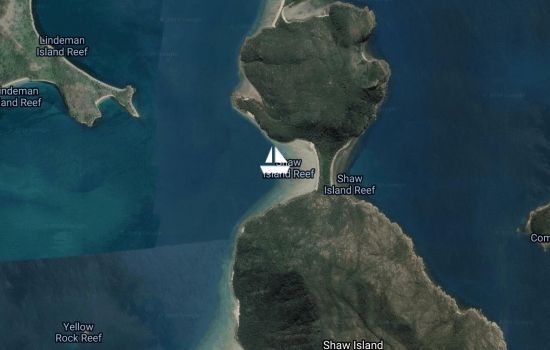 Wed Sep 4 8:32 2019 NZST
GPS: 20 27.55S 149 04.75E
Run: 15.1nm (27.3km)
Weather: good
On the way to Shaw Is., switched chart chip with Phil, now his MFd is slower. I got his chip and mind is normal.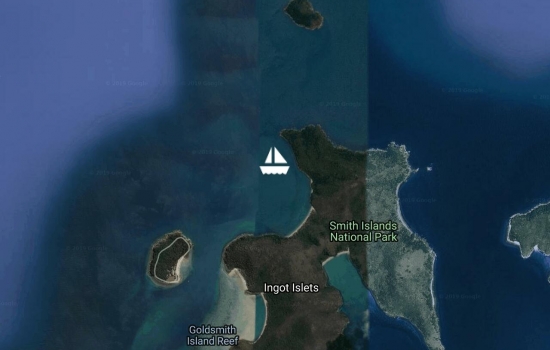 Tue Sep 3 10:00 2019 NZST
GPS: 20 40.08S 149 08.99E
Run: 11.5nm (20.8km)
Weather: clear skies, and rolly when the tide change
A little stop at Goldsmith.

That damn #3 Multi function Display is at it again, navionics charts taking anywhere from 30-60sec to redraw, sometimes not at all. And I don't have cell phone coverage to call tech support.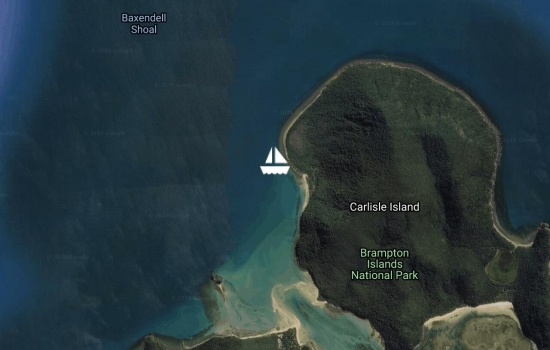 Mon Sep 2 21:39 2019 NZST
Speed:
0.0
knts
GPS: 20 47.16S 149 16.45E
Run: 22.8nm (41.3km)
Weather: 6.0 145T
After a week in the marina had a nice sail to Carlisle Is. for a few days. Only problem a couple of miles from the marina the fricking new Chart Plotter started doing the same thing as the last one, won't redraw charts fast enough if at all. So more trouble shooting.


This is beginning to pissed me off.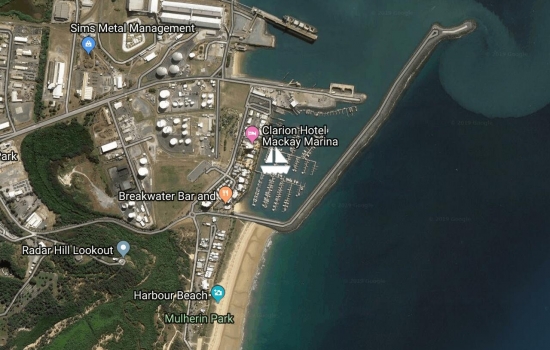 Mon Aug 26 10:18 2019 NZST
Speed:
0.0
knts
GPS: 21 06.80S 149 13.51E
Run: 49.5nm (89.6km)
Weather: 6.0 45T
Curlew was nice but rolly and the winds was good for a nice slow sail to Purdhoe Is. So on Sunday late morning off we go. The book did say this anchorage was only to be used in settled weather, but by the time we got there the winds where coming from the SE instead of the NE like the forecast said. So a motor sail to Mackay Marina with a 2100 arrival. Now that B&G chart plotter decided to bite the dust, after tying up to the dock pwr off. Oh I needed to update my logbook and need info from CP, well the damn thing wont power up. Think I made it here just in time.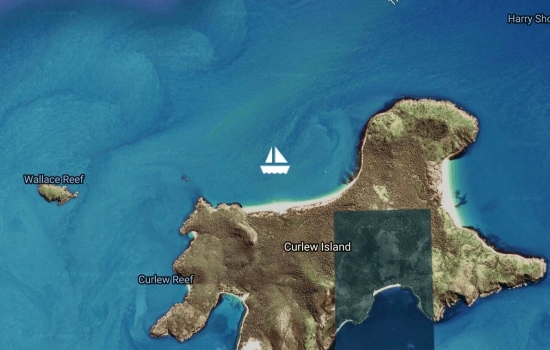 Sun Aug 25 9:27 2019 NZST
Speed:
0.0
knts
GPS: 21 35.77S 149 47.61E
Run: 77.5nm (140.3km)
Weather: 6.0 45T
On Wed, left Island Head Creek for Hunter Is. Spent one night, really rolly. Next morning to Curlew Is. Arrive to a nice calm acorage. Night time it became one of the most rolly places I've been in. Just cause the winds was in the 20's. This place is a national park, only foot prints on the beach was ours. Only had one local boat in the anchorage with us, the rest of them heading north must have known about the swells finding their way here. B&G new chart plotter is now in Mackay, so hope to be there Mon.-Tue. to pick it up and hope it works.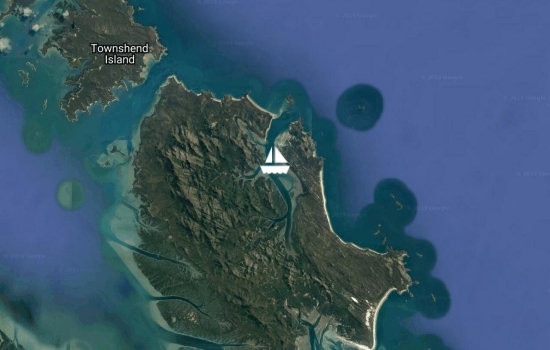 Tue Aug 20 9:15 2019 NZST
Speed:
0.0
knts
GPS: 22 23.33S 150 38.88E
Run: 57.1nm (103.4km)
Weather: 20.0 180T
on Sun from Keppler I motored to Port Clinton then motored to Island Head Creek to wait out the blow thats expected today. Since we are way up the creek, not alotta wave action, just the sound of the wind in the rigging. Temperature dropping, might have something to do with a cold front. My 3rd Chart Plotter from B&G has been shipped to Mackay. the second one don't display charts, go figure.????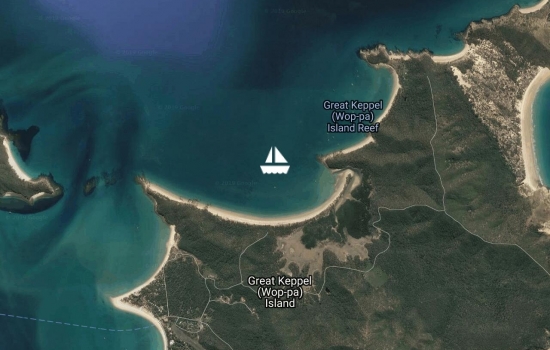 Mon Aug 19 9:27 2019 NZST
Speed:
0.0
knts
GPS: 23 10.06S 150 56.86E
Run: 28.4nm (51.4km)
Weather: 10.0 090T
Sailed most of the way to Great Keppler Island. Light winds until the sea breeze kicked in. Spent a couple nights. Visit the resort for lunch. I must be in the tropics now, seen several naturally growing coconut trees, now if I can find a mango tree with fruit I'll be happy. This place is almost as rolly as the last. So will be moving on shortly further north looking for warmer waters. Also got a hot date with the B&G tech. in Mackay is the main reason for moving everyday.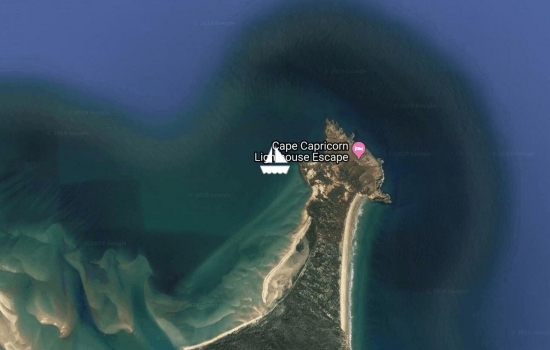 Fri Aug 16 8:06 2019 NZST
Speed:
0.0
knts
GPS: 23 29.25S 151 13.68E
Run: 48.4nm (87.6km)
Weather: 10.0 130T
Next 40nm day hop carried me across the Tropic of Capricorn. I'm officially in the tropics, but the temps are still in the 20's/70's and colder at night. Anchored of a placed called Cape Capricorn for the night. It's way to rolly to stay any longer then necessary. Need to move north for warmer weather as soon as the sunrise.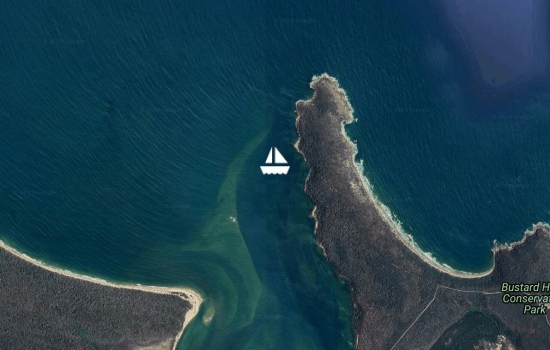 Wed Aug 14 3:09 2019 NZST
Speed:
0.0
knts
GPS: 24 00.64S 151 44.23E
Run: 42.7nm (77.3km)
Weather: 10.0 120T
Picked up a mooring at the entrance to Pancake Creek after a good sail from Lady Musgrave Island. Undetermine how long we will stay here, hopefully only the night. Need to move north for warmer weather. Still in the 60's to low 70's.

Stayed almost a week at Lady M. with Silhouette, Tregoning and Bare Foot (the Americans). Had up to 2 dozen boats there at one time. After the bad weather went, so did the boats.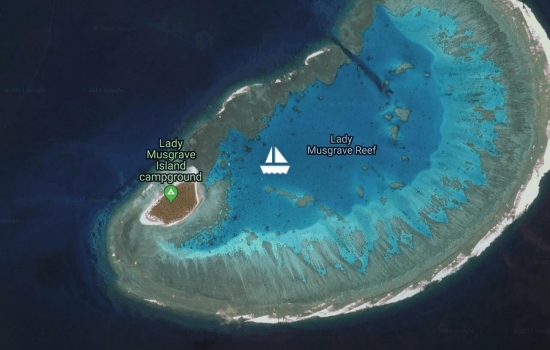 Wed Aug 7 9:15 2019 NZST
Speed:
0.0
knts
GPS: 23 54.27S 152 24.16E
Run: 58.9nm (106.6km)
Weather: 17.0 020T
Anchored inside the atoll of Lady Musgrave Is. at the southern reaches of the Great Barrier Reef. 12 hour sail for 50nm mostly at night meant taking it easy and enjoy the ride. Been awhile since I've done a night sail was okay until the winds picked up to over 20, glad I alaready had the reef in the main, 'cause I would hate to do that in the rain. 100% clouds, look like rain on the way, might be stuck on the boat for awhile.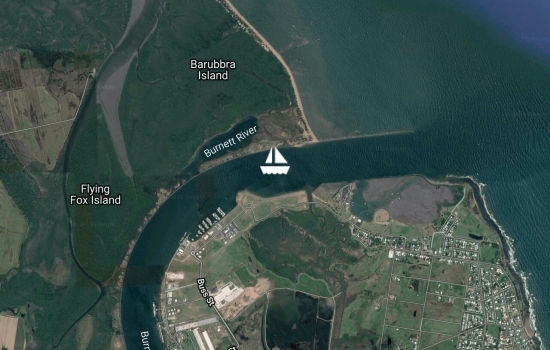 Mon Aug 5 23:00 2019 NZST
Speed:
0.0
knts
GPS: 24 45.42S 152 23.61E
Run: 59nm (106.8km)
Weather: 10.0 090T
Anchored at the mouth of the Bundaburg river getting ready to sail to Lady Musgrave Is. at the souther reaches of the Great Barrier Reef. Trying to arrive at high tide means a midnight departure. Sure hope the water is warm.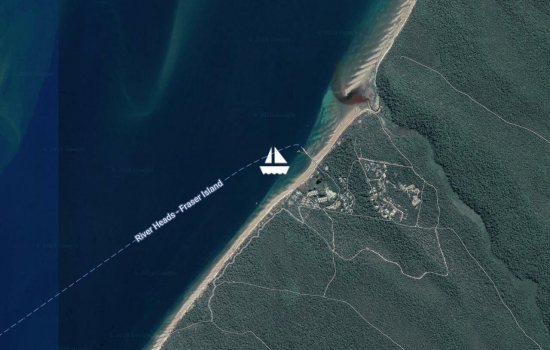 Tue Jul 30 21:24 2019 NZST
Speed:
0.0
knts
GPS: 25 23.44S 153 01.48E
Run: 124.8nm (225.9km)
Weather: 2.0 066T
Anchored of the Kingfish Resort Fraser Island for a few days. Took a land tour to visit the rainforest on a sand dune. Will be headed to Bundy soon.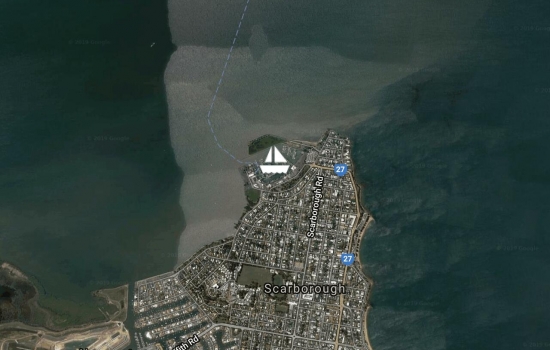 Wed Jul 17 22:12 2019 NZST
GPS: 27 11.67701S 153 6.43419E
Departing Scarsborough Marine in the morning. Bundy in a few days.
Sun May 19 8:56 2019 NZST
GPS: 27 11.67701S 153 6.43419E
Run: 174nm (314.9km)
Weather: chance of showers all day, getting colder
Finish with all major projects. Almost. Now the waiting game starts, waiting on that almost perfect weather window to sail to New Caledonia and Vanuatu.
No blogs available for this yacht.
Loading map and updates ....
Loading track, please wait ....