K1W1-Beanz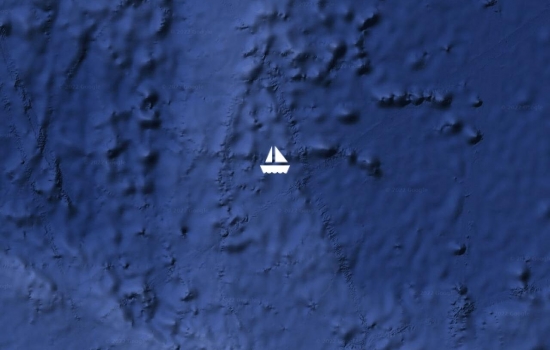 Wed Nov 23 8:38 2016 NZDT
Speed:
6.2m
knts
Run: 163.3nm (295.6km)
Avg: 6.8knts
24hr: 162.8nm
Weather: E6-8, 0.5m swell, 1022
Tue Nov 22 8:34 2016 NZDT
Run: 155.5nm (281.5km)
Avg: 6.5knts
24hr: 155nm
Weather: ESE14, 2m seas, sunny
413 t oAuckland. Having trouble receiving so something is interfering on board but TX is great
Mon Nov 21 8:29 2016 NZDT
Speed:
7
knts
Run: 180.6nm (326.9km)
Avg: 7.5knts
24hr: 180.9nm
Weather: E10-12, swell 1m mostly wind chop, 60%c
nice to see the sun. 516 to Auckland and Gene had such a good signal I am sure she had quite a few listeners.
Sun Nov 20 8:32 2016 NZDT
Speed:
6.75
knts
Run: 462.1nm (836.4km)
Avg: 18.8knts
24hr: 450.9nm
Weather: 17-18SE, 100%cc, 1016, 1.5m swell plus wind waves
still a good signal from gene. 706 to Auckalnd
Sat Nov 19 7:56 2016 NZDT
GPS: 22 12.46495S 179 30.99609E
Run: 135.6nm (245.4km)
Avg: 12516.9knts
24hr: 300406.2nm
Sat Nov 19 7:55 2016 NZDT
GPS: 23 20.53535S 178 44.85352W
Run: 400.1nm (724.2km)
Avg: 42363.5knts
24hr: 1016724.7nm
Sat Nov 19 7:55 2016 NZDT
Speed:
5.1
knts
GPS: 21 18.229S 175 23.716E
Run: 5.3nm (9.6km)
Weather: SE15, 100%cc, 3.5m long good swell. good means comfortable after previous conditions
good strong radio signal from Gene and much better conditions. 846 to Auckland. They seem to be counting down!
Fri Nov 18 8:31 2016 NZDT
Speed:
5.5ms
knts
Run: 125.3nm (226.8km)
Avg: 5.3knts
24hr: 126.7nm
Weather: 20S. rough seas 2-2.5m, 70%cc
Thu Nov 17 8:47 2016 NZDT
Speed:
5.5
knts
Run: 135.5nm (245.3km)
Avg: 2.8knts
24hr: 67.3nm
Weather: 12ESE, less than 0.5m swell, warm and sunny.
Gene and Bill texted us to report that COG 194 T, SOG 5.5kts in 12kts ESE, less than 0.5m swell. Warm, sunny day, lovely sailing conditions after moonlit night. All good on board.
Later from GHRadio. A bit of a problem reported by Gene in that the SSB wont TX but they can hear. They are in company with two other boats and we have Astarte coming in well on the ham net to make updates if need be.
Tue Nov 15 8:28 2016 NZDT
Gene and Bill delivery crew, Still sitting in lovely sunny Fiji waiting for a weather window which doesn't have us sailing into 3.2 - 4.7 metre seas. Hoping to get away and arrive into Auckland so that Claire can visit with us in lovely Bay Of Islands on OOTB.
Mon Nov 14 9:01 2016 NZDT
We are at 17deg 54 S; 177 deg 16 E The barometer is 1014, wind calm, seas like a millpond,. We are waiting for Polar Blast to clear through NZ.
No blogs available for this yacht.
Loading map and updates ....
Loading track, please wait ....