Kea Lani
Sun Oct 29 1:08 2017 NZDT
Run: 202.2nm (366km)
Avg: 8.4knts
24hr: 200.6nm
Arrived Port of Brisbane 1830. Cleared customs and a couple of bottles of red...biosecurity in the AM and then off to Manly. It's great to be home!
Sat Oct 28 0:57 2017 NZDT
Run: 39.9nm (72.2km)
Avg: 4.5knts
24hr: 107.6nm
Seas and wind calming after unpleasant 25 knots NW abeam and short 2.5m sea. Hove to for a chicken curry dinner!
Fri Oct 27 16:03 2017 NZDT
GPS: 24 48.65S 154 43.92E
Run: 228.5nm (413.6km)
Avg: 11.1knts
24hr: 266.2nm
Thu Oct 26 19:27 2017 NZDT
GPS: 24 01.44S 158 15.56E
Run: 68.5nm (124km)
Avg: 8.6knts
24hr: 206.8nm
Clear sky, 10 knots from the North, expected to increase a little overnight.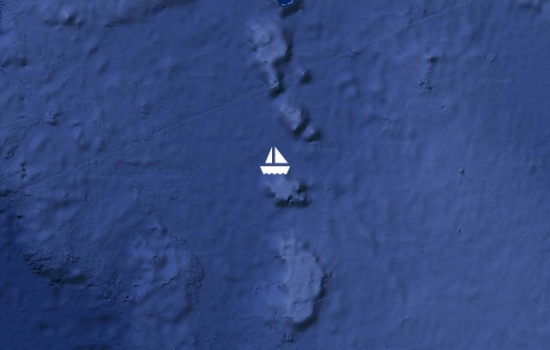 Thu Oct 26 11:30 2017 NZDT
GPS: 23 54.00S 159 20.10E
Run: 92.8nm (168km)
Avg: 8.7knts
24hr: 209.1nm
Clear sky, 1-5 knots of breeze, mostly E, motor sailing. Fairly flat sea.
Thu Oct 26 0:51 2017 NZDT
GPS: 23 41.40S 160 47.11E
Run: 115nm (208.2km)
Avg: 8.8knts
24hr: 211.5nm
Clear sky, 10 knots on the port quarter, motor sailing. Sea sloppy 1m swell.
Wed Oct 25 11:48 2017 NZDT
GPS: 23 21.50S 162 33.84E
Run: 130.9nm (236.9km)
Avg: 8.9knts
24hr: 213.7nm
A lovely clear sky, reaching in 15 knots. Sea still sloppy 2m swell.
Tue Oct 24 21:06 2017 NZDT
GPS: 22 50.10S 164 32.57E
Run: 149.5nm (270.6km)
Avg: 16knts
24hr: 383.7nm
Beginning the first night watch. Wind 15-20 on the beam, sloppy sea with 2m swell expected to improve tomorrow.
Tue Oct 24 11:45 2017 NZDT
GPS: 22 28.12S 166 51.17E
Run: 35.7nm (64.6km)
Mon Oct 23 17:33 2017 NZDT
GPS: 22 19.45S 166 19.02E
Run: 8.4nm (15.2km)
Moored at Ile Laregnere tonight. Leaving for Brisbane at first light Tuesday 24th.
Mon Jun 5 2:00 2017 NZST
GPS: 22 16.71S 166 26.29E
Run: 13.6nm (24.6km)
Back in Noumea. Kea Lani will stay in Port Moselle while we fly back to Brisbane. Plan to return in late July to continue exploring New Caledonia.
Sun Jun 4 2:00 2017 NZST
GPS: 22 28.44S 166 27.55E
Run: 64nm (115.8km)
Avg: 2.7knts
24hr: 64nm
Motored from Ile des Pins to Amedee Island through an area of uncharted reef and got some practice at reef spotting. Caught two good sized Wahoo on the way!
Arrived Amedee Island at 1500, just in time to climb to the top of the Phare Amedee lighthouse. 54m tall, the equivalent of 15 stories and an amazing view. Gorged ourselves on Wahoo...and the freezer is now full again. Snorkelling next morning was fantastic. An excellent last adventure before flying back to Brisbane.
Sat Jun 3 2:00 2017 NZST
GPS: 22 39.45S 167 26.51E
Our last full day at Ile des Pins and we made the most of it! Diane, Neil and Carolyn scaled Pic N'ga, the highest point on the island at 262m. Dean checked out the snorkelling scene and then all 4 of us joined him for a snorkel in Kanumera Bay. Lovely day!
Fri Jun 2 11:10 2017 NZST
GPS: 22 39.45S 167 26.51E
Run: 38.9nm (70.4km)
Anchored in Baie de Kuto, Ile des Pins. On Wednesday 31/5 we embarked on part 2 of the journey: playtime in New Caledonia!
Motored from Port Moselle, Noumea southeast to Bonne Anse, Baie de Prony. Lovely peaceful anchorage. Dinghied to the bright red scoria beach and walked up to the 189m lighthouse on Cap Ndoua for a great view. Then went for a snorkel...fantastic coral, giant clams, parrot fish. Even though the day was overcast and the water a bit murky, the snorkelling compared favourably to snorkelling in the Whitsundays. Decided we are going to enjoy this place!
Thursday motored to Ile des Pins. Along the way we travelled over many reefs. As we crossed the first, Laurie said "we're going to get bites on both trolling rods now." Two minutes later both lines started reeling out super fast. A good sized tuna came up head only and on the other line something bit off the hook. It may be a good thing we didn't catch whatever was hunting the tuna! At the next reef Dean found another big fish to play with. He landed it after 20 minutes of fun but as it was a "Mac" tuna (not good eating) we let it go about its business.
We are now anchored in the lovely Baie de Kuto: long white beaches of pristine superfine sand, bright green water. As soon as the anchor was down we jumped off the bows and swam to shore. The "pins" the island is named for line the horizon -- like slender Norfolk Island Pines, and the foreshore is a mixture of palms and broader leafed trees. Di and Neil explored on shore, the rest of us had a lazy afternoon then met them for drinks at the local beach bar. Back to Kea Lani for Laurie's delicious marinated tuna steaks and a few rums.
Today's itinerary includes exploring on shore and snorkelling...but only if the clever fellows we have on board figure out how to drive the dinghy with the gearshift lever on the outboard busted.
Wed May 31 2:00 2017 NZST
Run: 31nm (56.1km)
Picked up a mooring in Anse Majic (Magic Anchorage) in Recif de Bonne Anse, Baie Est, Baie de Prony at midday. Walked up to Cap N'Doua lighthouse: 189m. Soil is bright red and rocky, made the ascent and descent challenging but the view was well worthwhile. Went snorkelling at the entrance to Baie Est. Fantastic coral! So happy to be cruising with this great bunch of people.
Sun May 28 2:00 2017 NZST
GPS: 22 16.71S 166 26.29E
Run: 897.2nm (1623.9km)
Avg: 8knts
24hr: 191.8nm
Crossed Boulari pass (Passe Nord) at 0730, berthed at Port Moselle Marina by 1100 hours. Enjoying the ambience of the quarantine dock in full view of passers by.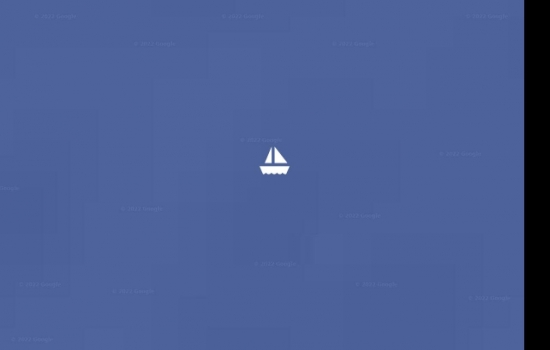 Tue May 23 9:44 2017 NZST
Run: 6nm (10.9km)
Crossed the Gold Coast bar in perfect conditions with the 20 or so other yachts on the Down Under Go East rally. Next stop Noumea!
Thu May 11 20:24 2017 NZST
GPS: 27 27.25S 153 11.53E
Berthed at RQYS Manly waiting for a good weather window to sail to New Caledonia with the Down Under Go East Rally.
Mon May 1 19:48 2017 NZST
No position sent.
Kea Lani - Kea Lani - 2903 May 2017
Crossed Boulari pass (Passe Nord) at 0730 Sunday morning, berthed at Port Moselle Marina by 1100 hours. All aboard well and sober. Enjoying the ambience of the quarantine dock in full view of passers by. Resistance is futile.
Kea Lani - Kea Lani - 2702 May 2017
11am AEST on Saturday: 15 knots with the odd squally thing overnight, so reefed down. Heading for Noumea now, 70 miles from Amadee lighthouse. Still doing over 10 knots down waves with double reefed main and triple reefed headsail! We love love this boat! We'll arrive at the reef pass in darkness, and probably heave to until sunrise Sunday. All well on board.
Kea Lani - Kea Lani - 2403 May 2017
Approaching sunrise marks our first 24 hours which put us about 190 nautical miles offshore, motor sailing in light ESE winds for most of the night. Wind now out of the south again, so we'll be sailing again in an hour or two. All are well and in good spirits. Alas, Deano has a touch of Mal de Mer and currently resting on the chaise lounge in the cockpit area with pillow and blanket.
Kea Lani - Kea Lani - 2303 May 2017
First day out and the weather is as good as it gets.
Kea Lani - Kea Lani - 1102 May 2017
Still waiting for a weather window.
Kea Lani - Kea Lani - 1103 May 2017
Kea Lani is in good shape, crew is ready to go, weather delay is frustrating!
Kea Lani - Kea Lani - 207 Jun 2017
Spent a couple of days in Port Moselle, Noumea resting, reprovisioning and partying with our fellow rally participants. Look forward to exploring the town more when we come back in July. Now we head off for part 2 of the journey: a few days of fun in New Caledonia and Ile des Pins. See the "Updates" tab for documentation of our exploits.
Loading map and updates ....
Loading track, please wait ....