Libeccio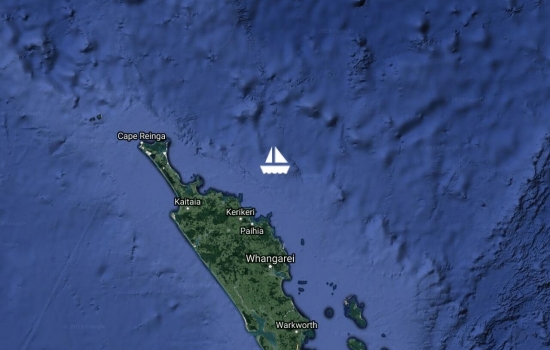 Tue Sep 18 7:32 2018 NZST
Run: 209.4nm (379km)
Avg: 8.7knts
24hr: 209.6nm
Weather: E17-20, 1014.6, no rain
24nm to go. Looks like they will make it as they have picked up time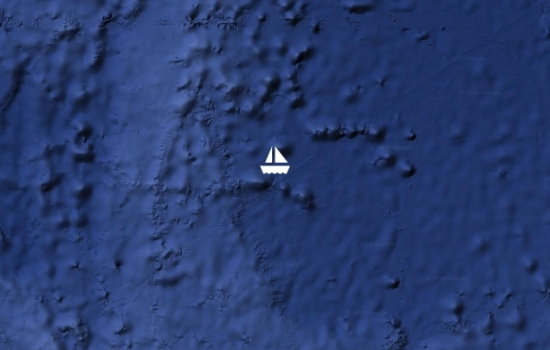 Mon Sep 17 7:33 2018 NZST
Run: 638.7nm (1156km)
Avg: 8.9knts
24hr: 213nm
Weather: 12-16NE, 35%cc
about 200nm from Bay of islands, so 30hrs to go. noon Tuesday eta
Fri Sep 14 7:35 2018 NZST
Speed:
7.5
knts
Run: 224.7nm (406.7km)
Avg: 9.3knts
24hr: 224.3nm
Weather: 20-23ese, 2-3m swell 1020, 22C
Thu Sep 13 7:32 2018 NZST
Speed:
6
knts
GPS: 19 47.11S 175 47.41E
Run: 179nm (324km)
Weather: 2-3m confused seas, 17-22ESE, 1016.8
It has been interesting so far, very choppy with 2 - 3 meter waves with 1 -2 seconds between them in some sets. Very hard to pick a comfortable course. The wind started out more SSE and through the evening has backed to ESE. The wind speed has ranged from 28 true during the first few hours to a low of 9/10 a couple hours ago. We are running with a triple reefed main and double reefed genny- we wanted to be conservative over night given the forecast winds and the seas. Will likely put more genny out
Our plan is still to follow this course to around 22S between 174 and 175E, then turn more south.
Overall we are going a little bit slower than planned (6.0 actual vs 6.5 planned) so am a bit concerned that there will be sufficient time before the next low comes through.
Mon Sep 3 7:19 2018 NZST
No position sent.
Weather: 100% c/c, 26 degr, barometer 1015, in marina so no read on the wind
we did get splashed over the weekend and will be leaving the marina today to test out the new saildrive. If all is working then we will start to look for the weather window to NZ- early indication is that there might be one this coming Fri/Sat
Sat Sep 1 7:14 2018 NZST
No position sent.
Weather: sunny, no clouds, 24 degr, 1015 barometer
still on the hard, hope to be splashed today
Fri Aug 31 7:18 2018 NZST
No position sent.
Weather: slightly cloudy (60% coverage), 25 degrees, barometer 1014.8, no wind (but we are in the marina)
waiting to splash tomorrow, we hope
Thu Aug 30 7:15 2018 NZST
No position sent.
Weather: clear skies, very little wind, barometer 1013.5
still on hard at Vuda Marina so don't have a proper wind measurement
Wed Aug 29 7:17 2018 NZST
GPS: 17 40.88S 177 23.149E
Weather: clear skies, light wind (hard to tell as we are on the hard at Vuda marina) our barometer is 1015.2
On the hard at Vuda Point Marina, hope to splash this coming Friday
No blogs available for this yacht.
Loading map and updates ....
Loading track, please wait ....