Local Talent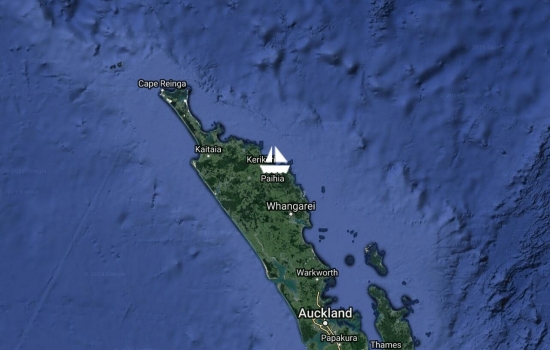 Fri Nov 1 9:30 2019 NZDT
GPS: 35 18.844s 174 7.301e
Run: 1013.1nm (1833.7km)
Avg: 3.9knts
24hr: 93.6nm
Oh yeah! Forgot to say we arrived in Opua, NZ Tuesday from New Cal after an 8 day passage of motor sailing! Cold here! Let's repair some boat stuff!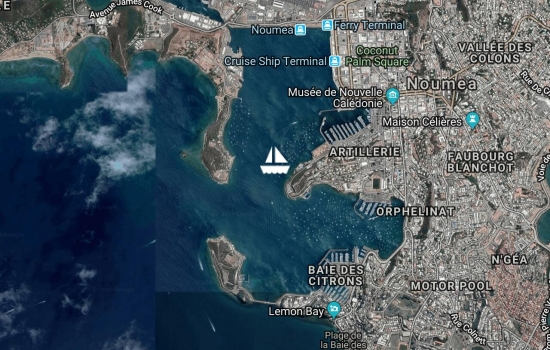 Mon Oct 21 13:47 2019 NZDT
GPS: 22 16.916s 166 25.888e
Hope to be there late Monday.
Sat Sep 28 7:57 2019 NZST
GPS: 17 44.867s 168 18.638e
Run: 272.5nm (493.2km)
Departing Port Villa, Vanuatu, after nearly 5 months of sailing the islands. Heading to New Caladonia to await a window for New Zealand.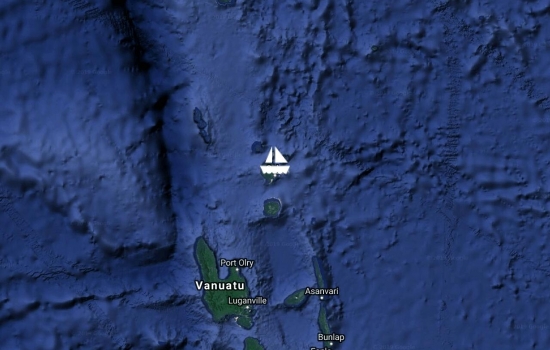 Wed Sep 4 8:37 2019 NZST
GPS: 13 52.353s 167 33.241e
Run: 178nm (322.2km)
Turning back south towards New Zealand. Left yesterday from Ureparapara, the most northern Vanuatu Island we visited. Most excellent village life. It looks better than an movie set! You do need settled weather to visit there.... Overnight here in Sola at Vanua Lava, and preparing to bash our way south to Gaua Island today. Gail wants to climb to the top of the volcano there! Hoping to arrive in Port Villa by the end of September and take an early window to NZ hopefully in October. Dean And Gail
Sun Jul 7 14:34 2019 NZST
GPS: 16 26.34s 167 47.04e
Run: 96.8nm (175.2km)
Been in Port Sandwich, Malakula Island, Vanuatu for a few days. We delayed departing today waiting for a rain front to arrive that never arrived. Gail is handcranking the sailrite sewing machine making a dress. I'm doing a few boat projects. Nice to be living full time in bathing suits. Though no swimming in this harbor due to the shark reputation. Heading north tomorrow...
Sat Jun 22 10:51 2019 NZST
GPS: 17 44.661s 168 18.826e
Run: 197.1nm (356.8km)
Hanging in Port Villa, Vanuatu. Gail says there has been great improvements to the town since her last visit in 2015. Now they have a nice waterfront walk fr part of the town. Great veggies and a French bakery. Continuing North to more islands on Monday or Tuesday.
Mon May 27 10:26 2019 NZST
GPS: 20 14.235s 169 46.728e
Run: 1055.4nm (1910.3km)
Avg: 3.5knts
24hr: 84.6nm
Weather: Sunny and 0 wind
Been hanging in Anetyium, Vanuatu about a week now... Maybe stay another week? We are the only boat. Heard the cruise ship arrives next weekend, so we might stay till then to witness the zoo on the village as the tourists descend on Mystery Island! Next up will be Resolution Harbor at Tanna. We have a letter of permission from customs, and the local police captain said because of the letter, we can stay awhile. Hope we can stretch it out for another week? Gail is teaching at the school. Nice snorkeling. Nice people. Beautiful harbor, so why leave?
Tue May 14 23:04 2019 NZST
GPS: 34 58.149s 174 20.378e
Departed NZ to Vanuatu today. Currently Gail is sleeping g and Dean s having nternet sailing in 10 kts wind off Cape Brett. A Smooth, moon filled night.
Mon May 6 18:47 2019 NZST
GPS: 35 43.463s 174 19.583e
Run: 30.6nm (55.4km)
Local Talent, with Gail and Dean, are hanging in Whangarei waiting for the next window to Vanuatu. Most projects are done? Well, maybe not? The electric heater is on until we cast off from the dock!
No blogs available for this yacht.
Loading map and updates ....
Loading track, please wait ....