Malakite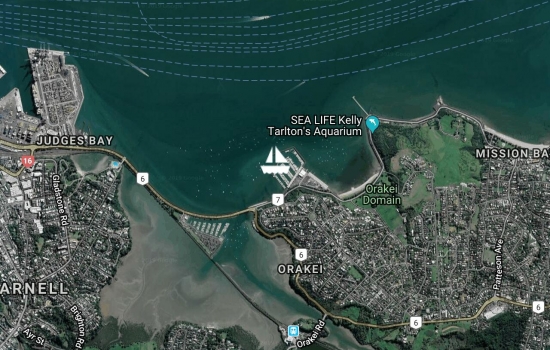 Thu Nov 14 17:01 2019 NZDT
GPS: 36 50.9976S 174 48.462E
Run: 31.6nm (57.2km)
Automated update - Terestial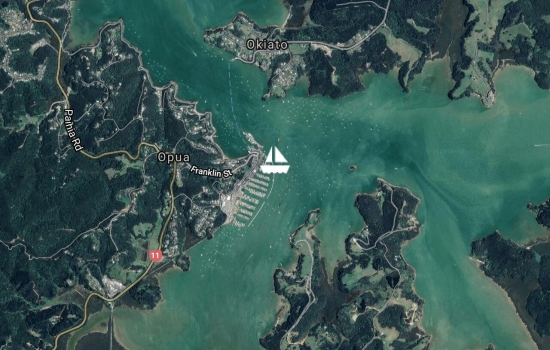 Fri Nov 8 6:51 2019 NZDT
GPS: 35 18.868S 174 07.369E
Good morning from the Opua Q dock, we arrived at 10.00pm last night, completing the Denarau to Opua passage in 6.5 days. There are 20-25 other boat on the Q dock all waiting to clear into New Zealand. A very good passage, thank you to the crew David and Karl.

Cheers Glen Captain SV Malakite Thu Nov 7 7:39 2019 NZDT
GPS: 33 44.400S 173 54.620E
Run: 13.2nm (23.9km)
Avg: 6.2knts
24hr: 149.3nm
We unrolled the code zero at midday yesterday and had some great sailing until 3.00am this morning, when in the moonlight the wind dropped away and our speed dropped to below 5 knots. So I woke Karl up to help roll it away. Only 95nm to Opua, we hope to be on the Q dock by 9.00pm NZST making it a 6.5 day passage. Sausages and eggs for breakfast. We currently have 8 knots of wind from the NE, less than half a metre of swell and 75% cloud cover.
Wed Nov 6 9:00 2019 NZDT
No position sent.
253 nm to Opua. We have another beautiful day, with 25% cloud cover, 5-10 knot northerly wind and 0.3m of swell as we motor towards Opua.

All aboard had mince on toast for breakfast, we have to much food on board that we are trying to eat our way through it all, before it is taken off us in Opua. Do we have pies or lasagne for lunch? Butter chicken for dinner? Cheers Glen, David and Karl
Wed Nov 6 9:00 2019 NZDT
GPS: 31 07.640S 173 24.750E
253 nm to Opua. We have another beautiful day, with 25% cloud cover, 5-10 knot northerly wind and 0.3m of swell as we motor towards Opua.

All aboard had mince on toast for breakfast, we have to much food on board that we are trying to eat our way through it all, before it is taken off us in Opua. Do we have pies or lasagne for lunch? Butter chicken for dinner? We had a fish strike early this morning, Karl was playing the fish, but unfortunately we lost it.

Cheers Glen, David and Karl Wed Nov 6 9:00 2019 NZDT
GPS: 31 07.640S 173 24.750E
Run: 32.6nm (59km)
Avg: 7.2knts
24hr: 172.1nm
253 nm to Opua. We have another beautiful day, with 25% cloud cover, 5-10 knot northerly wind and 0.3m of swell as we motor towards Opua.

All aboard had mince on toast for breakfast, we have to much food on board that we are trying to eat our way through it all, before it is taken off us in Opua. Do we have pies or lasagne for lunch? Butter chicken for dinner? Cheers Glen, David and Karl
Tue Nov 5 10:45 2019 NZDT
GPS: 28 41.400S 173 06.830E
Run: 5nm (9.1km)
Avg: 4.9knts
24hr: 118.4nm
The wind has dropped to 6-8 knots this morning, we are now motor sailing with clear skies and smooth sea's.

The sunrise this morning was beautiful. Only 400 nm to Opua, we should arrive on Thursday night or early Friday morning.

We all had a bacon, cheese and onion omelette for breakfast this morning, cooked by the skipper.

A great day to be at sea!
Mon Nov 4 9:39 2019 NZDT
GPS: 25 46.400S 174 10.160E
Run: 65.5nm (118.6km)
Avg: 9knts
24hr: 214.9nm
sailing nicely in 20 knots, ran one motor for half a hour last night when the wind dropped briefly to 10 knots.

Have cleaned 4 flying fish off the decks. All well on board. Sun Nov 3 7:27 2019 NZDT
GPS: 22 38.650S 174 55.100E
Run: 15.6nm (28.2km)
Avg: 7.7knts
24hr: 185.2nm
Red Wine Beef Casserole for dinner last night, thank you Jillian. All good on board.

Still making good progress in 17-23 knot of wind from the east. Fri Nov 1 18:54 2019 NZDT
Speed:
7.5 knots
knts
GPS: 18 38.440S 176 41.500E
Run: 14.5nm (26.2km)
Avg: 8.8knts
24hr: 210.3nm
We departed Denarau at 9.00am this morning for Opua, with Glen, David and Karl on board.

Sailing in 20-30 knots in 2-2.5 metre seas, a bumpy start to the passage.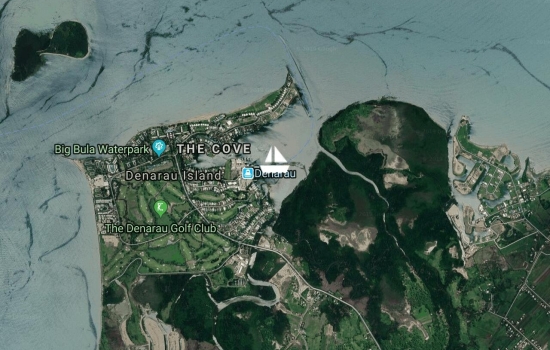 Fri Oct 25 11:12 2019 NZDT
GPS: 17 46.361S 177 23.026E
Run: 13nm (23.5km)
We are on the marina at Denarau, Fiji waiting for a weather window to depart for Opua. It currently looks like there will be a window to depart somewhere between Monday and Friday next week.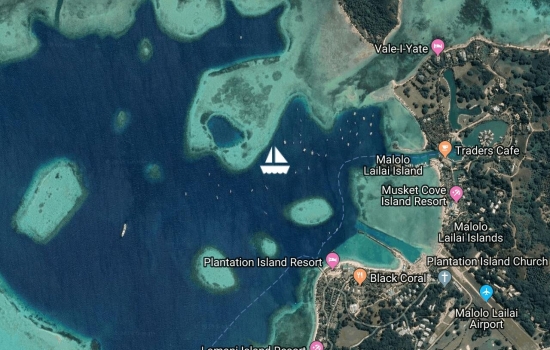 Wed Oct 16 14:03 2019 NZDT
GPS: 17 46.322S 177 11.165E
Run: 568.5nm (1029km)
Our time in Fiji is unfortunately coming to an end. We have had a great time exploring new islands and meeting some interesting and lovely like minded cruisers along the way. This was our first 'do it by ourselves cruising adventure' and it was great to cruise along and stop to spend more time in a place when we wanted too. We first arrived in Savusavu the 4th August. Rob and Jenny from Bonnie Lass did the passage from Tonga to Fiji with us which was great. It was nice to have some company for the trip. We had a lot of time exploring around Vanua Levu and then on to Taveuni and further north into Budd Reef. Savusavu is a quaint old town on Vanua Levu which is getting a new marina built. Hopefully this doesn't impact the town too much, but this a a major clearance port for yachties coming from Tonga into Fiji. Vanua Levu and Taveuni are the wet islands in Fiji but that makes them more lush and interesting. Then making our way down towards the bottom of Viti Levu the climate is quiet different with a lot less rainfall. We stopped at Beqa Lagoon which is surrounded by a large reef. This is where Glen went diving with sharks and really enjoyed it!! We slowly made our way around the bottom of Viti Levu to Denerau and picked up Kristy and Scott then headed to the beautiful island group called The Yasawa's where we spent 3 weeks in total. We snorkelled with Mantas and saw some stunning coral and fish life. The Yasawa's is definitely on the list for another visit another year. Fiji is made up off over 300 islands so there is definitely more exploring to do. Glen is looking for a weather window to head home to NZ anytime from Monday 21st October. Once again David and Karl are going to help Glen sail Malakite home. They make a good team and we pray for good seas and a safe passage.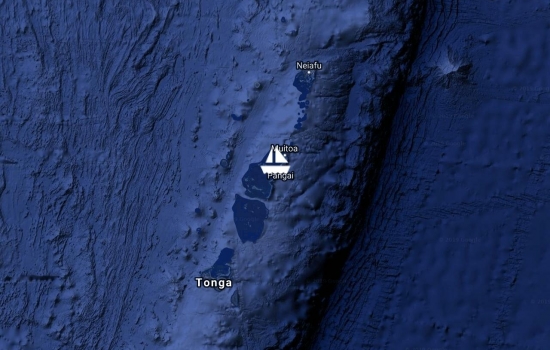 Thu Jun 13 10:21 2019 NZST
GPS: 19 53.433S 174 24.911W
Run: 98.1nm (177.6km)
We have been to some gorgeous little islands and enjoyed some beautiful beach walks. Along the way always looking for the perfect shells to add to the collection. Our first little island stop was Kelefesia which had an anchorage for only 5 boats surrounded by reef. But what a place. Crystal clear water in close, with white sand underneath. The island was large/small enough to walk the whole way round. After staying here for two nights we went further North to Nomuka Iki. A bit of navigating getting into here but lovely when you put the anchor down and relax. We were greeted here by two black tip sharks that stayed around for awhile making us apprehensive about swimming. Glen's idea that Sharks are Friends is not always so!! At this island there is a ship wreck that we explored but it has been hollowed out and only the hull is on view now. From Malakite we watched and listened to a local man on the beach heading across the bay to the next village. His dog keep woofing and obviously wanted to go along as well. So he paddled after his owner in the dinghy. He dog paddled past us and we cheered him on but he swam for 1.8 kms to Nomuka, crazy with the black tips down there and it was just getting dark. Hopefully he made it!! The things you see. After leaving here the next day we went to Uonukuhihifo, for those who want to try pronouncing this, OO-oh-NOO-Koo-hee-HEE-foh. This is a large sand bar group of islands. Lots more exploring and the occasional added addition to the shell basket. The next morning Anj went for a paddle board and found a large Painted Cray body. Glen and Karl got the flippers out to find some live crayfish but none to be found in the Reef ?? however on shore Karl found a rock pool with some crays in it. He managed to get 4 which was a nice change to our diet. Thanks Karl. The crays started of as a blue colour but once cooked turned the more traditional bright orange. Yummy crayfish pasta for dinner that night. Thanks Anj. The next day Karl and Anj were leaving us so we went into Pangai which is where the airport is. First we had to do our coastal clearance into the Ha'apai group from Nuku'alofa. We found the customs office reasonably easy and the lady there also helped us obtain a car for getting Karl and Anj to the airport. There are no taxis here so she told us she would organise for her husband to take them but it ended up being her taking them, which was really nice. The airport is 3kms from where we dropped them into Pangai. Tongan people love ice cream, who doesn't right?? We had a Tip Top ice cream cone here and in Nuku'alofa. You can also buy 2 litre tubs that are in freezers alongside your traditional frozen root veges and meat. Since saying goodbye to our guests we have been hanging around a bit due to either big swells or winds and just recently heavy rain ??Not what the brochure promised!!! We have meet some new people, one family living on the Peninsula not far from us. Small world really. Yesterday was Glen's birthday. It was a calm but overcast day so we headed across the bay to a little uninhabited island surrounded by Reef for lunch and a walk around. Then back to our previous anchorage for the night. Heavy rain and wind overnight and still raining now as I write. It feels like that kind of day where a movie and popcorn might be the thing to do. We are all good on board and looking forward to some adventuring before we leave here next Wednesday and head to Vavau.
Wed May 29 18:12 2019 NZST
GPS: 21 07.508S 175 09.778W
Run: 0.1nm (0.2km)
Life on board Malakite is becoming normal routine after being on board for 6 days. Anj and I arrived last Friday from Auckland to meet the boys who arrived into Nuku'alofa and did all there clearance on Thursday 23rd. Rod left us on Saturday night and Karl and Anj are on board with us until next Tuesday. The weather started off a bit grey and very windy but it is warm. I am writing this at 6.30pm local time and it is still 27.7 deg. We have visited an island called Atata which has a resort on it that we looked around and decided not a good holiday destination, as well as a good walk along a lovely beach. The produce markets are really great in town with everything you need. Every time we bought some items the seller gave us a lettuce for 'free' hence we have lettuce coming out our ears!! Yesterday we found out from a neighbouring boat about a good dentist in town. As Glen had lost a crown on his way up here he took the crown top with him and visited the dentist. Toda y he had the crown attached at a very good price and an invitation to a traditional Tongan feast with the dentist and her Husband, although lovely idea we declined. We have also today done our inter island clearance. This is something required when moving from one island group to another. Trying to find the right people for this is very difficult as there is very little signage on buildings, patience is KEY. So we are leaving Nuku'alofa tomorrow and heading to the Haapai group of islands, which are beautiful. Due to our mainsail having a tear in it we will be motoring or motorsailing with our genoa everywhere until we reach Vavau early July, and hopefully a repair can be done. All good on board
Thu May 23 13:06 2019 NZST
GPS: 21 07.500S 175 09.876W
Run: 25.7nm (46.5km)
Arrived Tongatapu last night motored up and down outside the Reef until morning, so we could see the Reef as we came in through it. We cleared customs etc and are now at anchor off Pangaimotu island, just over a nm form the main wharf a with a cold beer in our hands.
Wed May 22 8:12 2019 NZST
GPS: 21 17.800S 175 31.130W
Run: 225.2nm (407.6km)
Avg: 9.5knts
24hr: 228.5nm
Making slower progress, we have 73 nm to go to Nuku'alofa will arrive about 9.00pm tonight.
Tue May 21 8:33 2019 NZST
GPS: 24 28.850S 176 16.250W
Run: 210.8nm (381.5km)
Avg: 8.8knts
24hr: 210.8nm
210nm to Nuku'alofa, still hoping to arrive tomorrow afternoon. We motored most of the night and turned the engine off at 4.30am and are now sailing in 15-20 knots of wind.
Mon May 20 8:33 2019 NZST
GPS: 27 01.600S 178 08.181W
Run: 206nm (372.9km)
Avg: 8.5knts
24hr: 204.3nm
Making good progress, hope to be in to Nuku'alofa late Wednesday afternoon, 388 nm to go well over half way.
Sun May 19 8:21 2019 NZST
GPS: 29 08.470S 179 28.890E
Run: 96.1nm (173.9km)
Avg: 7.3knts
24hr: 175.4nm
We spent all night motoring with less than ten knots of wind. Still motoring with the wind not forecast increase until this evening.
Sat May 18 19:12 2019 NZST
GPS: 30 03.677S 178 16.924E
Run: 82.9nm (150km)
Avg: 7.8knts
24hr: 187.7nm
Another good day sailing, we ran the code zero for 7 hours. We currently have 8-12 knots of wind from the south east, not sure now long it will be before we start an engine.

The water temperature has increased by 2.5 degrees since leaving Opua.
Sat May 18 8:36 2019 NZST
GPS: 30 55.700S 177 19.200E
Run: 107.7nm (194.9km)
Avg: 7.8knts
24hr: 186.6nm
A great 44 hours sailing until the wind dropped away and we started an engine just before 7 am this morning, waking me for my watch. We are now just over 300nm from Opua and 459 nm from South Minvera Reef.
Fri May 17 18:45 2019 NZST
GPS: 32 05.430S 176 06.12E
Run: 80.4nm (145.5km)
Avg: 8knts
24hr: 192nm
Moroccan chicken for dinner tonight served on rice with beans, yum yum. Great sailing today, making great progress.

Karl's quote of the day "We should survive" the power of positive thinking!
Fri May 17 8:42 2019 NZST
GPS: 32 47.400S 175 00.050E
Run: 122.8nm (222.3km)
Avg: 8knts
24hr: 191.4nm
With the wind ranging between 15 and 30 knots, it made for an interesting night at sea, dodging the rain showers that show up on the radar. Rod just made the comment that all is good, we are afloat, that always helps when you are sailing! We are making good progress with 614nm to South Minerva Reef and 158nm from Opua. Currently we have about 20% cloud cover and 12-15 knots of wind from the south.
Thu May 16 17:18 2019 NZST
GPS: 34 29.755S 174 24.385E
Run: 49.1nm (88.9km)
Glen and Rod departed Auckland on Monday afternoon at 5.30pm after waiting for the wind to drop, we sailed through the night and arrived in Opua at 1.15pm on Tuesday afternoon. Jillian left Auckland by car with Karl late morning on Wednesday.

We had a good night at the Opua cruising club with Graeme, Sue, Ben and Helen joining us for dinner.

This morning we cleared customs after having breakfast at the cafe and departed Opua for Minerva Reef about 10.30am.

We are having a great sail in 15-20 knots and are just over 50 miles from Opua.

The potatoes are in the oven, as we prepare for our first night at sea. Karl has just spotted a pod of large dolphins at first thinking they were whales.

Great to be at sea again.
Thu Oct 26 12:09 2017 NZDT
GPS: 35 10.009S 174 07.182E
Run: 62.6nm (113.3km)
We arrive in Opua yesterday afternoon at 4.30pm, just in time to clear customs before they finished for the day. It was a very very good passage. It is hard to believe we're the last 5 months have gone. Can't wait to go and do it all again!
Thu Oct 26 12:09 2017 NZDT
GPS: 34 23.750S 173 32.400E
We arrive in Opua yesterday afternoon at 4.30pm, just in time to clear customs before they finished for the day. It was a very very good passage. It is hard to believe we're the last 5 months have gone. Can't wait to go and do it all again!
Wed Oct 25 7:33 2017 NZDT
GPS: 34 23.750S 173 32.400E
Run: 201.5nm (364.7km)
Avg: 8.5knts
24hr: 203.2nm
We have North Cape 25nm to our west and with 64nm to run to Opua, we will arrive into Opua mid - late afternoon. We have had some great sailing in the last 24 hours, covering almost 180nm. Currently we have 15 knots on the beam and are doing about 9 knots.
Tue Oct 24 7:45 2017 NZDT
GPS: 32 10.259S 171 17.200E
Run: 170.8nm (309.1km)
Avg: 7.3knts
24hr: 175.9nm
243nm to Opua, we should arrive in Opua about mid night on Wednesday.

We had 12-20 knots of wind overnight from the SSW so we are hard on the wind bouncing our way along.

The wind is forecast to drop to 8-12 knots this afternoon and go around to the SW and then to the WSW.

All well on board.
Mon Oct 23 8:27 2017 NZDT
GPS: 30 05.500S 169 43.500E
Run: 406nm (734.9km)
Avg: 16.7knts
24hr: 401.8nm
We are over half way with 395 mn to Opua. Last night we had 15-25 knots with gusts to 30 knots from behind us, a little lumpy at times, the wind has reduced to 15-20 knots beautiful sailing conditions, apart from it being overcast with very light showers, we should past through a front early afternoon and the wind go from the north around to the west and then south west. All good aboard Malakite.
Sun Oct 22 8:12 2017 NZDT
We are making good progress with 570nm to Opua, motor sailing with 8 knots of wind, the sea has level off even more, yesterday we had a beautiful day day with, clear blue sky. This morning we have 50% cloud cover with the promise of rain on Monday and Tuesday. All well on board.
Sat Oct 21 7:57 2017 NZDT
Run: 150.9nm (273.1km)
Avg: 8knts
24hr: 192.1nm
We have sailed 160nm since leaving Noumea almost 23 hours ago and have another 736nm to Opua. The wind. eased this morning and we how have 15 knots from the east, the sea state has also eased making it more comfortable onboard. All well on board.
Fri Oct 20 13:06 2017 NZDT
GPS: 22 42.890S 166 26.036E
Run: 30.3nm (54.8km)
We refuelled and departed the fuel dock in Noumea at 7.30 am, bound for Opua, sailing south in 20 knots of wind on the noise, the wind is forecast to drop in the next 24 hours and slowly go around to the north.
Thu Oct 19 23:18 2017 NZDT
GPS: 22 16.628S 166 26.420E
Run: 71.4nm (129.2km)
Tomorrow Friday 20th October we leave New Caledonia, Jillian flies home at 8.00 am and Malakite departs with Glen, David and Martin on board. David crewed up to Tonga with Glen and Martin is a friend of David's. The passage back to NZ will take approximately 6 days, with a reasonable amount of wind to leave New Caledonia and calmer conditions closer to NZ. We have had an amazing adventure enjoying some of the best the South Pacific has to offer. It has been a bit sad to say goodbye to some really great people we have shared our time and adventures with, but we have made some good friends.
Tue Oct 10 19:15 2017 NZDT
GPS: 22 42.297S 167 27.446E
Run: 125.4nm (227km)
New Caledonia is a really beautiful place to finish our journey of the South Pacific. We have been to some truely beautiful anchorages, including the Isle de Pins where we are currently.
Sun Sep 17 18:03 2017 NZST
Run: 307.9nm (557.3km)
We left Port Vila yesterday and are now at anchor at Lifou in The Loyalties, New Caledonia. Looking forward to some yummy French bread while we are here.
Tue Sep 5 17:39 2017 NZST
GPS: 16 28.965S 167 26.934E
Run: 72.3nm (130.9km)
Espiritu Santo has been our cruising ground for almost 3 weeks now. We have really enjoyed the things on offer to do here. We went half way up the east coast up as far as a place called Port Olry. We stopped at anchorages along the way that had difficult Reef systems to navigate through, but it all adds to the adventure. We anchored outside a resort on Malparavu island, called Oyster Bay Resort but unfortunately it was closed. There are two blue water swimming holes in the area. The most southern of these is called Forest River. It was a really pretty dingy boat ride with a stunning swimming hole at the end. The other swimming hole is called Nalaiafu River Springs. This one was not quite as inviting but still worth the trip by dingy. Glen and Kristy swam at both. Kristy enjoyed her birthday with champagne (unfortunately only Lindauer) on Champagne Beach. This beach has natural springs coming running down the beach and close to shore. You could see the fresh water mix ing with the salt water, almost like a clear stained glass window. There must be hundreds of litres of fresh water going into the sea from non stop flowing springs. Glen and Kristy had 4 dives each on the SS President Coolidge wreck in Santo. Both had dived on the Coolidge 9 years ago. This time was even better and a new record depth of 46 metres for them both. They saw 'The Lady' that had previously been too deep at 60 metres for most people to dive to. She was shifted to a depth of 45 metres after she had fallen down. They also went through the pharmacy, where lots of medicine bottles are still clearly visible. Both Glen and Kristy were just as fascinated by a dozen toilets all in a row still in tact. They also went into the ships water tank. We spent about six nights on a mooring off Aore Island Resort and went in for a few meals, the food was very good there, unlike the food at Ratua Resort on the other side of Aore Island were we spent three nights. We have two other Ra lly boats sailing with us. One from USA and the other from Australia. We have started to move south and spent last night at Malua Bay on Malakula. When we got here we had two canoes coming out to meet us before our anchor was down. There was a steady stream of locals wanting to trade fruit for things like rope (for tying up his cow), children's clothes, fishing line and stationary things. Today we have travelled another 30 mn south to South West Bay or Metenovor Bay. We are looking for a good weather window to travel the next 90nm south to Port Vila in the next week.
Tue Aug 22 13:12 2017 NZST
GPS: 15 27.581S 167 13.273E
Run: 4.8nm (8.7km)
We have been in Espiritu Santo, Vanuatu for a week now. This is the largest island in Vanuatu. There is a direct flight into Santo from Brisbane, so there are a lot of Australian's either living here part time or running one of the many resorts around the area. We spent 4 nights on a mooring outside Aore Beach Resort and enjoyed some off their hospitality. We made a couple of trips to 'town' to the produce market where we picked up the yummiest pawpaw for the equivalent of NZ 50 cents each. Add a splash of lime juice and yummy!!! Glen found the most amazing hardware store. Everything he was looking for and more could be found there. I think we had 2 visits in one day!!! We had two days worth of cruise ships visiting while we were in the harbour. The town didn't seem too busy with cruise boat guests but the style of the town changed and became more market style offering all kinds of trinkets and souvenirs. We picked up Kristy from the airport and have started travelli ng slowly up the eastern side of Santo. Kristy has arrived to us with a rather heavy cold so diving is on the back burner for a few days. She really wants to dive the President Coolidge wreck again that her and Glen dived 9 years ago when we were here. There is a lot of good diving wrecks around Santo, so she is trying hard to get herself better sooner that later. There are a lot of wrecks on reefs around the islands above water level as well as below. The local village life around Santo is almost overshadowed by the private residences dotted around, but you still see the locals out at low tide collecting what looks like octopus or squid. They stay out for up to 2-3 hours as the tide comes in over the reef. I watched 2 ladies yesterday who stayed out for nearly 3 hours, then they left there catch in the water and retrieved it later on when they were ready to head home. All good on board. Enjoying having our daughter with us.
Tue Aug 15 9:09 2017 NZST
GPS: 15 31.760S 167 13.030E
Run: 166.7nm (301.7km)
Avg: 7.2knts
24hr: 172.4nm
Good morning Vanuatu. We have had 4 nights of swells up to 3 metres to get into Luganville, which is on the island of Espiritu Santo. There has been a constant cloud cover on our passage, so didn't get to enjoy the full light from the moon, but Santo is putting on the sun for us. We just need to clear customs and immigration and then we can stop and wait for Kristy to join us on Saturday. Only 5-6 knot of wind as we approach the customs anchorage.
Mon Aug 14 9:57 2017 NZST
GPS: 16 22.372S 169 34.062E
Run: 10032.9nm (18159.5km)
Avg: 392.7knts
24hr: 9424.3nm
We have 81nm to go to the Selwyn Strait between Ambrym and Ile Pentecost and 147nm to our destination Luganville on Espiritu Santo. The wind dropped away in the night and we rolled in the code zero (large foresail) and motored. We are currently motor sailing but will unroll the code zero and hopefully be able to turn off the engine. All well on board.
Sun Aug 13 8:24 2017 NZST
Run: 10055.7nm (18200.8km)
Avg: 412.1knts
24hr: 9890.9nm
We have covered 285nm since departing Fiji and have 317nm to Espiritu Santo, saw two boats last night, it looked like they were fishing, one of them was covered with lights.
Sat Aug 12 8:00 2017 NZST
GPS: 17 16.059S 175 11.060E
Run: 136.3nm (246.7km)
Avg: 7.4knts
24hr: 178.3nm
Good morning, we are making good progress with Musket Cove 119nm behind us in 18 hours, 473 mn to Espiritu Santo, all well on board.
Fri Aug 11 13:39 2017 NZST
GPS: 17 46.344S 177 11.023E
Run: 0.6nm (1.1km)
We have picked up the anchor in Musket Cove and are heading out of the reef towards Espírito Santo, Vanuatu. This is a distance of 600nm away, in a straight line!! We should be there by Tuesday. We are the only boat going straight to Santo as the rest of the rally are heading south to Anatom. Kristy is meeting us in Santo on Saturday 19th August for some much deserved rest and some good diving. This will be the longest passage for Jillian to do so hopefully all goes well. The wind is favourable and is forecast to be not to strong.
Tue Aug 8 18:18 2017 NZST
GPS: 17 46.296S 177 11.586E
Run: 192.9nm (349.1km)
We are back on board Malakite in Musket Cove, Fiji after having a week at home. Glen had some urgent business to attend to so hence our trip to Auckland. We are in Fiji until Friday the 11th then weather pending heading to Espiritu Santo in Vanuatu. This will take us 4 days and nights. We need to re fuel malakite tomorrow and buy some greens, sausages from the infamous butcher in Denerau and tonic water to go with Jillian's gin, then we will be ready to leave for Vanuatu on Friday.
Thu Jul 27 19:36 2017 NZST
GPS: 19 27.43S 178 92.44E
Run: 125.1nm (226.4km)
We are at Kadavu which is a large island due south of Suva. We have had Luke and Aimee fly into here from Nadi for a week and John just flew in here on Sunday for a week. We had a really good week with Luke and Aimee, although it was really windy most days and nights. The wind doesn't seem to lessen at night here like it does at home. We briefly saw one whale although there were a few around the area. A few water snakes were seen as well on the rocky bottom around a pretty beach called Valoea on the island of Ono. We were told about an island called Vurolevu, that was reported as a great place to snorkel and watch Manta Rays gather to get cleaned. So we snorkelled and saw up to 8 of these beautiful graceful creatures. We had a good time with Luke and Aimee although they wanted to see a whale for longer than they did. After dropping them at Kadavu airport we waited overnight to collect John. We had a great sail up to the island of Ono. Before we stopped into our overni ght anchorage we spent probably close to an hour or longer watching 2 whales just chilling around our boat. They were an incredible sight. Along with the whales we had a marlin beside our boat which jumped out of the water 3 times but didn't take the lure we had out the back. John and Glen have done lots of snorkling and decided to check out where the Manta Rays were so we could go back at high tide the next day, as this is the best time to see them. When we got to the pass where they are seen normally, they were there and sunning themselves in the shallows so Glen and John got in the water with them and filmed 8 rays at one time. They are just so graceful. We are heading over to the Mamanuca island group with John doing an overnighter. His first over night passage. All well on board and enjoying what Fiji has had to offer us so far.
Tue Jul 11 8:03 2017 NZST
GPS: 19 08.008S 178 34.306W
Run: 138.2nm (250.1km)
We visited the Bavatu Yacht Club that had some damage to it from cyclone Winston. We were here two years ago and can't quiet believe how that much wind and water damage could happen when it is so tranquil now. Mother natures fury sure is something to be respected. From the yacht club we climbed the infamous 270 steps to get to the village at the top of the hill. There is a little shop in this village called 'The Sometimes Store'. This is because of its irregular hours of trade. The store was open when we were there and we signed the Visitors book, where we found our names from two years prior. From the village you can walk across the island and look back over the Bay Of Islands where we spent the last few days. Very stunning! We have decided to stay in the harbour for an extra couple of days as it is really restful calm environment. We have been doing lots of kayaking as Glen is still not back in the water yet with his knee. After Bavatu Harbour we headed to a new an chorage on the island of Susui. The village here has only recently hosted its first feast as boaties haven't been and stayed here before. So we were the second group of boaties and they sure gave us a great evening. Lots of great food including a whole pig sitting on the main table. There were clams, crayfish, creamy spinach, casaba, whole drinking coconuts and pawpaw. There was one rather interactive lady who thought her mission was to dance with every man from our rally. I think she fulfilled her dream. The Fijian people really love to have a good time. Unfortunately we didn't get to church at Susui but we could hear the singing and it was powerful. We have left this beautiful place of Susui and have done an overnight passage to the island of Vulaga.
Tue Jun 27 16:36 2017 NZST
GPS: 17 10.742S 179 01.151W
Run: 4.5nm (8.1km)
Our first full day in Fiji it poured with rain. It was nice though topping up our water tanks with some nice fresh rain water. The village at Daliconi were very generous, putting on a great feast for us, which included lobster, crab, Kokoda, pork done two ways, potato salad, stuffed vine leaves, cassava and taro. The children put on a show all dressed up in native costume, which was fun to watch. There were some real characters putting on the show of all shows like they were never going to be forgotten by those watching. Cute and cheeky faces smiling and having a ball. Lots of laughs had by all. The next day a few of us returned to the village for church. Although the whole service was in Fijian there love of God was so evident in their singing and prayers. We were welcomed into the church by a man who spoke English and one man spoke on our behalf thanking them for allowing us to celebrate the day with them. From Daliconi we have come back to The Bay of Islands. For those that followed our travels last time the photos we took couldn't do this area justice so we are planning on cruising through and taking a video of it. It is a group of mushroom shaped small islands that you weave through and try very hard not to hit bommies (submerged coral heads). Yesterday we followed, in our dingy, the village long boats around that had some of our rally people on board. This was a guided trip around the Bay of Islands looking at caves that you could snorkel around and in. Glen now has himself a reputation for being a 'hooner'. We have been here two nights and are staying one more before heading around to Bhavatu Harbour and then on to Lomolomo, which is a village where we are going to get some fresh produce hopefully and then on to another feast, seafood this time somewhere further around the island. We have been kayaking and enjoying our surroundings. Probably half the fleet left here this morning and we will join them in a couple of days. Glen's knee is still not properly healed so he is still not swimming which is frustrating for him. I have been taking one for the team though!!
Thu Jun 22 16:42 2017 NZST
GPS: 17 13.163S 178 57.985W
Run: 223.3nm (404.2km)
Avg: 7knts
24hr: 167nm
Bula from Daliconi Village in the beautiful Vanua Balavu, Fiji. It is a bit drizzly though!! We dropped the anchor at 3.30pm after two and a bit days of sailing. We had up to 25 knots of wind and 3 metre swells on our trip and are glad to just stop and be still. Where we are anchored is a reasonably large village that we visited last time we were here and they put on a really good feast for us. They are doing the same this Saturday night. This village had the best drinking coconuts in all our South Pacific travels. Looking forward to sampling some more. We need to stay on board with no socialising until the customs and immigration people have cleared us into Fiji officially. We are both looking forward to a good nights sleep.
Wed Jun 21 8:36 2017 NZST
GPS: 17 12.672S 175 35.069W
Run: 145.5nm (263.4km)
Avg: 3.7knts
24hr: 88nm
Left Vava'u early afternoon yesterday for Vanua Balavu, Fiji we had the wind directly on the stern if we heading straight for Vanua Balavu so we took a more northerly course, changed course this morning as the wind direction changed and now heading directly for our destination about 200 mn away, all well on board.
Mon Jun 19 16:54 2017 NZST
GPS: 18 39.880S 173 58.964W
Run: 7.3nm (13.2km)
Today has been a day of last minute provisioning for the next 3+ weeks. We have done our customs clearance this morning and are waiting to fuel up with duty free diesel. There are 32 boats all wanting fuel, and Malakite being in the middle of the alphabet have had to wait until 5.30 to do this job. The first boats starting fuelling at 9.30am so it has been a full day. We said goodbye to our guests, John and Robyn, Karl and Angela on Wednesday last week. We had a really great time with them. Glen had his birthday with everyone on board last Monday. We need to say a huge big thank you to Angela who decorated his birthday cake with a mermaid tail on top and lots of yummy chocolate shells and other chocolate sea creatures all around it. He had a really good day except getting bumped off the paddle board and scraping his knee on some coral. He has been on antibiotics for six days and three times a day washing out the wound and redressing it. You can't be to careful with c oral cuts. He is all good now, but I have suggested to him that my nursing skills are not too good so he probably shouldn't do that kind of thing again. Unfortunately Glen has been unable to get in the water with his cuts and has only had one paddle board a couple of days ago. We spent two nights in a Hunga lagoon, which is just beautiful. It is one of those places where you feel sheltered and removed from the rest of the world. The weather has been very kind to us. Not too hot but a good amount of wind for sailing around exploring lots of places here in Vavau. We are leaving Tonga tomorrow afternoon heading to Fiji. We should be there by Thursday morning. The weather looks good for our passage with the wind behind us and about 18-22 knots. Should be a good trip. We are clearing into Vanua Balavu which is the northern island in the Lau group. This group is eastern Fiji where we cleared into two years ago and is stunning. We have more time here than we had two years ago and will be able to explore the southern part of this group of islands, which we didn't get to do last time. We are really looking forward to this part of our trip. We are both well and relaxed.
Sat Jun 10 16:22 2017 NZST
GPS: 18 42.4274s 174 05.096w
Run: 6.4nm (11.6km)
At Anchor at Nuapapu Island looking out to Alinonga Island, see Photo.
Sat Jun 10 7:45 2017 NZST
GPS: 18 42.452S 173 59.202S
Run: 78.4nm (141.9km)
We had a great sail most of the way from Pangai, in the Ha'apai's , to Neiafu in Vava'u. We motored the last hour and a half as the wind died. Picked up a mooring in Neiafu Harbour at 7.00pm and went ashore to have dinner with Robyn and John.

On Thursday morning it poured down, had to bail the water out of the dingy a couple of times, must of had at least 300mm of rain. As the rain eased we when to the market for some fresh produce and did our internal clearance into Vava'u and picked up Robyn and John. Then we headed out to Port Maurelle went swimming and kayaking. Friday we pumped up the paddle board walked the beach, swam some more, went paddle boarding and went to swallows Cave for a snorkel returning to the boat for lunch, then moved to Tapana Island. Has been very hot on board, up to 35 degrees. All well on board.
Wed Jun 7 6:21 2017 NZST
GPS: 19 47.352S 174 21.014W
Run: 130nm (235.3km)
Avg: 2.9knts
24hr: 69.3nm
We arrived at Pangai early yesterday morning, cleared customs just before midday and then picked up Jillian and Angela off the wharf in Pangai Harbour, we then did our local clearance out of Pangai as we are sailing up to Vava'u this morning, to pick up Robyn (my sister) and her husband John. Dropped David ashore before daylight so he can catch his flight to Nuku'alofa, which was brought forward by 3 hours (luckily he checked yesterday) and then home to Auckland. Thank you David for your help sailing Malakite to Tonga, I enjoyed having you aboard. The 5 of us had a good night on board last night.
Mon Jun 5 9:18 2017 NZST
GPS: 20 55.150S 175 57.290W
Run: 286.6nm (518.7km)
Avg: 955.3knts
24hr: 22928nm
Position corrected, lasted report showed yesterday's position.
Mon Jun 5 9:00 2017 NZST
GPS: 23 53.199S 179 05.245W
Caught another Mahimahi yesterday, this time on a lure made from a tooth paste tube, it shows you don't need to spend money on fancy lures. Having a great sail this morning, some of the best sailing conditions we have had on this passage. Have just changed course to avoid an area of volcanic activity shown on one of the cruising glides we have. When the underwater eruptions occur they can create islands of ash that are then washed away. Looking forward to arriving in Pangai which is now 117 mn away, Jillian is flying to Pangai today with Angela the wife of one of the crew members aboard, but is staying in a resort ashore tonight. We should clear customs tomorrow morning.
Sun Jun 4 8:36 2017 NZST
GPS: 23 53.199S 179 05.245W
Shortly after leaving South Minerva Reef we had a double strike of yellow fin tuna, we managed to land one but lost the larger one at the boat. Had an uneventful night no boats showing on the AIS or Radar and no lights spotted, motoring in 6-8 knots of wind from behind. Sailing slowly this morning to time our arrival into Pangai in daylight on Tuesday morning. Have put a load of washing on this morning.

All good aboard Malakite
Sat Jun 3 12:15 2017 NZST
GPS: 23 53.199S 179 05.245W
Run: 4.2nm (7.6km)
Had a great couple of days at South Minerva Reef, snorkelling, there were plenty of clams to see, saw a couple of rays, walked to the outside of the reef this morning found a crayfish in a rock pool, had drink on another catamaran Felix last night and a Mahimahi red curry for dinner last night cooked by David. Bacon and eggs for breakfast cooked by the skipper. Have just departed South Minerva for Pangai, Tonga, should arrive late Monday afternoon or Tuesday morning. Skipper and crew all happy.
Thu Jun 1 11:33 2017 NZST
GPS: 23 56.541S 179 06.934W
Run: 22.9nm (41.4km)
Avg: 5.2knts
24hr: 124.9nm
Anchored in South Minerva Reef. Air temp 27.4 degrees C, Water temp 26.2 degrees C. Can't wait to explore the reef.
Thu Jun 1 7:09 2017 NZST
GPS: 24 12.121S 179 20.430W
Run: 143.5nm (259.7km)
Avg: 6.3knts
24hr: 151.4nm
Another beautiful morning aboard, we addded to yesterday's catch of 2 Mahimahi with a very large skip jack tuna and a wahoo. Had Mahimahi for dinner last night cooked by Karl. We have 16nm miles to go to South Minerva will spent a day or two there and a night in North Minerva. The Minerva mermaids had better watch Out!
Wed May 31 8:24 2017 NZST
GPS: 26 03.763S 179 38.569E
Run: 187.5nm (339.4km)
Avg: 7.6knts
24hr: 181.8nm
Double strike of Mahimahi this morning, lost one at the boat, third crew member slept through it all. 142nm to South Minerva Reef, just turned off the motor, sailing in 6-8 knots of wind, South Minerva tomorrow morning. Looks like the cloud will burn off again and be another great day.
Tue May 30 7:39 2017 NZST
GPS: 28 28.123S 178 13.904E
Run: 167.7nm (303.5km)
Avg: 7.2knts
24hr: 172nm
Still motoring, we have had 0-5 knots of Wind over the decks for most of the last 24 hours and the forecast is saying it will continue to be light until we get to South Minerva on Thursday morning, beautiful sunset last night, 75 % cloud cover this morning. All well on board.
Mon May 29 8:15 2017 NZST
GPS: 30 30.715S 176 43.669E
Run: 8052.9nm (14575.7km)
Avg: 326knts
24hr: 7824.7nm
Motored last night, 10-12 knots for wind from behind, 450 nm to South Minerva Reef, hope to be into South Minerva Thursday morning.

All having showers today. All good on good on board, just need more wind.
Sun May 28 7:33 2017 NZST
Run: 7721.9nm (13976.6km)
Avg: 388knts
24hr: 9312.8nm
Had a great nights sailing, wind has eased this morning, may have to start a motor soon. Two skip jack tuna yesterday. 607nm to South Minerva Reef.
Sat May 27 11:39 2017 NZST
GPS: 35 09.440S 174 10.409E
Run: 11.4nm (20.6km)
Departed Opua this morning for Tonga, hopefully the weather will allow us to stop at South and North Minerva reefs. Glen, David and Karl onboard. The winds are forecast to be light so a lot of motor sailing.
Sun May 21 11:03 2017 NZST
GPS: 35 19.012S 174 07.189E
Departure has been delayed again, now hoping for a Friday or Saturday departure.

Beautiful day in the Bay of Islands, heading out into the bay for a few days.
Sat May 20 18:21 2017 NZST
GPS: 35 19.012S 174 07.189E
We have just been told if the weather forecast doesn't change overnight we will depart for Tonga tomorrow, cannot wait to finally depart for the warmer weather.
Thu May 11 8:57 2017 NZST
GPS: 35 19.00520S 174 7.18694E
Run: 18.7nm (33.8km)
After being in Opua for 2 weeks, we are still waiting for a weather window to leave for Tonga, it currently looks like we will get away towards the end of next week, about the 18th May. We need to wait for Cyclone Ella to pass through or break up.
Fri Oct 30 20:06 2015 NZDT
GPS: 35 26.309S 174 24.912E
Run: 18.6nm (33.7km)
We left Opua this afternoon after spending two nights at the marina. We said final farewells to friends who came back home to NZ and those who are spending the summer here as part of there travels around the world. We have come to a bay South of Whangaruru Harbour, called Mimiwhangata Bay. We have travelled past this spot lots of times, but never stopped in. This bay is a Coastal Park and just lovely. We will definitely return some other time. We are planning on getting to Buckleton Beach tomorrow late afternoon and wake up early Sunday morning to watch the ABs beat Australia!!!!! GO THE ALL BLACKS.
Wed Oct 28 9:05 2015 NZDT
GPS: 35 18.789S 174 07.343E
Run: 90.5nm (163.8km)
Avg: 4.4knts
24hr: 104.7nm
Arrived a Q pier Opua at 11.03pm last night Tuesday 27th, waiting for customs etc to clear us in.
Tue Oct 27 12:20 2015 NZDT
Run: 153.4nm (277.7km)
Avg: 6.7knts
24hr: 160nm
16 nm to North Cape, 77 nm to Cape Brett Course 140degrees true, boat speed 8.5 knots, wind speed 12 knots from SW Having a great sail, will be into Opua late tonight, for clearance tomorrow morning.

All is well on board.
Mon Oct 26 13:19 2015 NZDT
Run: 87.5nm (158.4km)
Avg: 3.9knts
24hr: 94.2nm
141nm to Cape Brett. Course 144 degrees true, boat speed 5.0 knots, wind speed 8-10 knots from SSE.

We are motoring into the wind, will be into Opua late Tuesday night or early Wednesday morning. Having to eat the food in the fridge that bio security will take.

All is well on board.
Sun Oct 25 15:01 2015 NZDT
Run: 182.8nm (330.9km)
Avg: 6.7knts
24hr: 159.7nm
291nm to Cape Brett. Course 105 degrees true, boat speed 5.5 knots, wind speed 18 knots from SSE.

We are sailing hard on the wind, trying to get South, but it is hard going.

All is well on board, may have to tack into Opua.
Sat Oct 24 11:33 2015 NZDT
Speed:
8
knts
Run: 178.9nm (323.8km)
Avg: 8knts
24hr: 191.8nm
Weather: W15
In 3days we are 485 nm from Noumea and have 440 nm to go to Cape Brett. Course 1180 degrees true, boat speed 8.0 knots, wind speed 16knots from the west.

We decided not to stop at Norfolk Island and are trying to get as far south as possible before the southerlies kick in.

All is well on board, the only problem too many licorice allsorts and too much chocolate on board.
Fri Oct 23 13:10 2015 NZDT
Speed:
6.5
knts
Run: 184.7nm (334.3km)
Avg: 7.2knts
24hr: 172nm
569 nm to go to Cape Brett. Course 175 degrees true, boat speed 6.5 knots, wind speed 12 knots.

Motor sailing with the wind behind us. Heading south, so we have a better angle to sail against the wind, when the forecast southerlies arrive in 36-48 hours.

We decide if we stop a Norfork Island this evening after down loading the latest forecasts.

All is well on board, after omelettes for breakfast this morning.
Thu Oct 22 11:24 2015 NZDT
Run: 183.3nm (331.8km)
Avg: 8.4knts
24hr: 202.7nm
At 11.00 am we are 172 nm south of Ilot Maitre, 3nm outside Noumea and have 722 nm to go to Cape Brett. We will decide if we are going to stop at Norfolk Island, tomorrow after down loading the latest weather forecasts.

Course 188degrees true, boat speed 6.8 knots, wind speed 10-12 knots.

All is good on board, blue sky with 20% cloud cover.
Wed Oct 21 13:42 2015 NZDT
Run: 20.4nm (36.9km)
We dropped the mooring at Ilot Maitre, 3nm outside Noumea at 11.00am today and are now outside the reef heading home, with a possible stop at Norfolk Island.

863 nm to Cape Brett, heading 177 degrees true, speed 7.8 knots.
Tue Oct 20 0:28 2015 NZDT
GPS: 22 17.266S 166 25.963E
Run: 3.4nm (6.2km)
My time on our 6 month South Pacific Rally is coming to a close. I fly out of Noumea tomorrow morning(Tuesday) heading for home. It is with a bit of sadness I leave Malakite but she is in good hands with Glen, Ben and Ian. Ian is the new crew member who joined us at a days notice. Our previously organised crew member, Graeme (not Glen's dad) had a stroke on Friday night and couldn't help us any longer. Glen and I have had the most amazing experience travelling together, meeting lots of new people in the rally as well as some special people and places that we have visited along the way. I hope you have enjoyed cruising with us via our blogs and that it might of sold the idea of someone else doing a similar adventure. 2017 is the next time for doing the South Pacific Rally!! Keep watching for Glen's blogs following there passage home.
Mon Oct 12 10:21 2015 NZDT
GPS: 22 19.852S 166 24.484E
Run: 69.8nm (126.3km)
The Isle of Pines is the most stunning Island. We are anchored in the main bay called Bay de Kuto. We have enjoyed walking around the local village and resorts. Old ruins of a prison that dated back to 1881 were fascinating and we could imagine how they must of looked and felt for the people that were incarcerated there. We frequented the local shops a few times for the most amazing bread. Wow the French know how to make bread!! There a lot of turtles hanging around in the bay eating the sea grass that is on the bottom here. They are a bit scared of people and you have to be quick to see one. They stick there heads up for air, but can often stay under water for 10 minutes or more. Very frustrating when you are poised with the camera waiting for that perfect shot, not knowing where they will surface. From Kuto we went to a smaller island within the Isle of Pines called Ilot Brosse. When we were in Musket Cove in Fiji we had a visit from a sea snake that crawled up the back stairs of Malakite, well the same snakes are in New Caledonia!! We haven't seen them in the water but on the land. Along the high tide mark there are markings on the sand where they have slithered up into the lightly wooded area of the island where they rest and nest. The snakes themselves are reasonably small by snake standards but more poisonous that a python. If you are bitten by one there is no antidote. A most beautiful island but we felt like we had to be vigilant on the land. Anyway on a much lighter note we have enjoyed watching whales breaching not close by but close enough. They are such amazingly large animals and how they can get themselves out of the water is a miracle really. They whacked there tails and tossed themselves about like rag dolls. At the time of the whale show we were in a new place called Gadji. You need to look this place up on Google Earth. It is stunning with shallows and mushroom rocks surrounded by the clearest blue water. From here we headed back to the main land and to Bay De Prony. This is a large harbour with a Nickle Mine and processing plant. There is a small island in the middle of the harbour called Isle Casey. We had been told that a dog lives here that was abandoned by the resort there when it closed down some years ago. This dog meets visitors on the wharf and leads them around the trails of the island. We meet him and he showed us around. John husked a coconut and gave him the water and some of the flesh that he devoured. He is fed human food from visitors and we have been told he jumps of the wharf and catches his own fish. This island is visited by the locals as well and they keep an eye open for him. He has a good supply of rain water caught in a bucket on the wharf. We did think that he was in really good condition. From here we went into Noumea as we had to farewell John the next day and wanted to sort out transport. We have spent 5 nights on a marina at Port Moselle. This is the first tim e we have been tied to land since leaving Opua. It was a treat to be able to step of and go for a walk. We enjoyed life that Noumea had to offer as well as some good restaurants and large supermarkets. We visited Tjibaou Cultural Centre which is an amazing place of architecture as well as being very informative about the local Kanak people and there struggles for independence. We have also enjoyed a visit to the aquarium. We now have our friends Russell and Angela from Melbourne on board with us and are currently at a island called Ilot Maitre, which is only 4nm from Noumea. A very popular weekend place for the local boaties to stay on moorings and day visitors. The outskirts of the island yesterday were littered with kite boarders all enjoying 20-30 knots of wind. The weather here has been very windy for the last week so it is giving us less available anchorages, but we will continue to look around the best as we can. Glen is already looking at the weather for his passage h ome and will continue to look with others in our rally. We welcome back Ben this weekend to help take Malakite home and a new crew member, Graeme Templeton who joins us next Monday. Our adventure is coming to an end!
Sun Sep 27 18:11 2015 NZDT
GPS: 22 39.549S 167 26.494E
Run: 176.8nm (320km)
We stayed at Atoll de Beautemps-Beaupre until last Tuesday as the weather wasn't very good for sailing back to Ouvea. Glen got to have a dive with some other people in the bay. I walked around the whole island. We had dingyed around the previous day and there was a strong sulphur smell which I found out was lots of bird eggs that had been abandoned by the birds and left to bake in the sun. There were 3 different bird varieties nesting around various parts of the island. After we left the Atoll we headed to Ouvea for supplies and anchored overnight ready to get an early start for our sail across to the main island in New Caledonia, Grand Terre. This was an 8 hour motor sail but to break up the day Glen hooked a marlin. He fort it for probably 20 minutes. He got it to the stairs ready to release it but it spat his lure back and was gone. Probably measuring 2metres, it was nice seeing it swim off. We entered the reef system that runs the whole length of the west coast of Grand Terre at Pass de Nakety. Along the reef there are several entry points. All the way down the coast the evidence of the Nickle mining is very obvious. Many scars on the land. Some still being worked and others still recovering. This coastline is quiet rugged but has lots of harbours that is worthy of a return visit. Over the next three days we worked our way down the coast towards The Bay of Prony, where we were meeting the yacht Arradonna and transferring Graeme and Sue into there care. The next day we motor sailed across to the Isle of Pines where we picked up John from the airport. He is on board with us until next Sunday. The Isle of Pines is another beautiful island with white sandy beaches and beautiful turquoise water. There is also lots of turtles swimming around the anchored boats. I am trying to capture one on the camera but as yet they are evading me. John and Glen have been snorkling around the bay trying to swim with a turtle but the water is murky and v isibility not that great.The island has an amazing maze of reef around it that we will explore this week before heading to Noumea for next weekend. We are all good on board. There is lots of Whitakers chocolate loaded into our fridge!! Thanks John and Graeme and Sue
Mon Sep 21 13:16 2015 NZST
GPS: 20 24.531S 166 08.096E
We are looking for a third crew member to crew from Noumea to Opua. Departure date from Noumea is between 18-30 October depending on weather. The passage is expected to take 8-9 days. Please feel free to pass this on to anyone you know who might be interested. Some sailing experience is preferred. For further details please email us on malakite@myiridium.net Many thanks Glen and Jillian
Sun Sep 20 16:58 2015 NZST
GPS: 20 24.531S 166 08.096E
Run: 70.8nm (128.1km)
Wow it is hard to believe we have been here in New Caledonia for two weeks already. We had two enforced days on board awaiting clearance from Bio Security. This was a visit of around 5 minutes with nothing taken from us. We spent the rest of the day checking out the new surroundings of Doueoulou. We found a bakery that makes bread daily in old wood fired ovens. The loaf we bought was half eaten before we got back to the boat. Yum. The village houses are quiet western looking made out of concrete block and then plastered over roughly but on every property there is also a traditional round thatched roof building. This is a sleeping house and also where ladies do there mat making. Because of the enforced time on board and lack of fresh produce we hired two buses to take everyone to the other side of the island to a large supermarket for supplies. The local villagers also bought produce down to the beach for us to purchase as well. We hired transport to show us around th e island, which was really great. So much you don't get to see when you only travel by sea. We left Lifou one week after getting there. On our way to Ouvea we ended up breaking our halyard.The sail stayed up until we turned into the wind then slowly dropped itself into the bag. Neither Glen nor myself are looking forward to climbing up the mast to fix this problem, but we did find someone in our rally that was more than keen to help. We arrived into the bay of Mouly on the island of Ouvea. Wow, Wow this is the beach that all the travel brochures use. Silky white sand beaches and crystal blue water. We spent a lot of time walking around looking at all the old churches. Some are very beautiful and well looked after and others not so well looked after,unfortunately. Most of them are Catholic. We tried to walk to the post office for a SIM card for the phone and realised that it was miles, so we hitch hiked!! Everyone who lives there stops for anyone who puts there finger or thum b out. We got picked up in a rusty old ute that had the tail gate hanging of and a sunroof in the cab that came about because it just rusted away as well as a spider web of a windscreen held together in places by tape. But it saved our feet and we got to where we wanted to be. We picked up Graeme and Sue at Ouvea airport and have them on board until Saturday 26th. We are currently at Atoll de Beautemls-Beaupre which is another one of those picture postcard places. Shallow anchorage with only enough room for no more than 7 or 8 boats. Currently there are 6 boats here. The island has Terns, Puffins and some other large bird nesting on the beach and rocks. I will update Facebook with photos when we next have phone coverage. Should be in a couple of days. All good on board. Enjoying some fantastic weather now as it has been a bit cool here during the early part of our time in New Caledonia.
Sun Sep 6 10:18 2015 NZST
GPS: 20 55.266S 167 05.021E
Run: 101nm (182.8km)
Avg: 4.3knts
24hr: 102.5nm
We motored all day yesterday until 6pm when the wind increased and we sailed/motored all the way into Lifou. We had a large sea bird hitch a ride with us for the last 2 miles. He/she just balanced on the code zero furler sheet (one of the ropes on the bow) and preened itself, happy to enjoy the rest. The anchor went down at 1am. Things look different when you enter a new place at night but nice to have woken up in front of a white sandy beach this morning. There is a lot of cloud cover but it is good to be here. 24.3 degrees at 9am. A bit cooler here than Vanuatu. We have to stay on board now until Tuesday morning awaiting the officials to clear us into New Caledonia.
Sat Sep 5 10:39 2015 NZST
Run: 133.5nm (241.6km)
Avg: 6.8knts
24hr: 163.6nm
The passage from Vanuatu so far has been really good. I went to bed at 1am with about 10 knots of wind and slight seas. The start of the 4am shift was glassy seas and hardly a breathe of wind. It is a beautiful cloudless morning. The music is playing and Glen is cooking breakfast for us. We should be anchored around midnight tonight at Lifou.
Fri Sep 4 15:04 2015 NZST
GPS: 17 44.402S 168 17.910E
Run: 12.1nm (21.9km)
We dropped the mooring in Port Vila at 1.45pm local time. Next stop Lifou, New Caledonia. Should take approx 36 hours. 2 sleeps not the 1 sleep I was promised.
Mon Aug 24 15:22 2015 NZST
GPS: 17 34.260S 168 14.946E
Run: 12.8nm (23.2km)
After spending one night in Port Vila we decided that was enough and headed out and into Havana Harbour. This is a large harbour with the mainland on one side and two islands on the other side. Quite a few resorts along the coast line as well as villages. Our first night anchorage we were plagued by large flying ants, the same as we had in Fiji. So it was another night behind closed doors!! We have had a leak coming in through our cabin ceiling and Glen thought it could be coming in through the saloon windows. After pulling our ceiling out he found the problem to be where the track was screwed onto the upper deck for the new clears around the helm station. This is the second leak we have had from this job. Very annoying.

While Glen was doing this Ben, our Opua to Tonga crew man, was doing some fix it work on the davit winches. He was being ever so careful not to loose anything over the side but the inevitable happened and he ended up diving 26 metres down looking for the lost piece. No luck unfortunately, but they have since made it work again. Never a dull moment living on board! We spend two nights on the inside of Lelepa Island. When we anchored we had 0.6 - 1.0 metres under our keels, but it was low tide. Check out Google earth to see this anchorage - it was truly beautiful. Some good snorkelling to be had there as well. While we were there it seemed every day there was a pilgrimage that butterflies took from one side of the bay to the other. Hundreds of them flew past us on there journey. Lovely sight. We have come back into Havana Harbour and anchored off The Havana Resort. We had dinner there with Ben and Helen. Fantastic service and food. We as boaties were welcomed warmly by the staf f and were very accommodating when we required transport to and from the airport. Dropped Ben and Helen at the airport yesterday and picked up Kristy at the same time. We now have the pleasure of her company until next Sunday. Looking forward to a good week.
Mon Aug 17 10:08 2015 NZST
GPS: 17 44.818S 168 18.657E
Run: 197.1nm (356.8km)
We have been in Vanuatu for a week now. We have just picked up a mooring in Port Vila and the time is 6.50am. We have travelled through the night to be as we need to clear immigration!! When we arrived into Anatom last Monday we were advised that we only had to get our cruising papers from here and do all our clearances when we got to Vila. We didn't have to show our passports or any other documentation. It seemed a very loose way of arriving into a new country. So at Anatom I went on a village tour and then we had a traditional welcome and feast. It was a beautiful welcome with a speech from the head man and then our stand in head man had to reply. Then as individuals we all introduced ourselves to the villagers and head people. I had to stand and introduce myself as Glen has been sick and wasn't present for the ceremony. We had one extra day at Anatom to give Glen a rest. Mid morning on this day Glen heard some strange noise coming from the back of the boat and on investigation found a little Vanuatian man coming onboard. He spoke to us for a while and said he was swimming between the beach and a supply boat that was in the bay. Glen offered to take him in the dingy to the boat but he said he was ok. In the end he was really looking for a ride to Port Vila. Glen ended up taking him out to the ship and leaving him there. The whole episode made us feel a bit vulnerable, but some of our fleet were very vigilant and had seen someone boarding our boat, so we felt like we were being looked after. We left Anatom heading for Tanna, which has an active volcano and where we were picking up some friends. We climbed up Mt Yasur with smoke billowing out of the top and loud eruption sounds. Further around the crater we could see down into the core with red hot lava very visible. Then it would blow and send showers of hot rocks straight up in the air, with the plop plop sound as rocks landed on the floor again. Very spectacular and scary at the same time. After leaving Port Resolution we headed to Dillons Bay on the island of Erromango. This island along with Tanna were the ones most affected by cyclone Pam. You could see the damage along the coast line with trees stripped bare of any greenery. They are now just starting to sprout new growth. The village at Dillons Bay were given seeds as part of there recovery and restart. We traded dry goods for some beautiful lettuce, bok choy, cabbage, carrots, pumpkin, spring onions and silverbeet. Every house in the village had well tended vegetable gardens bursting with produce. After a welcome and trade we were taken by boat to a cave where we saw skeletal remains of previous generations. This was not a place where they get tourists, only people like us of yachts. It was a privilege to have this part of there history shared with us.

All good on board.
Mon Aug 10 12:32 2015 NZST
GPS: 20 14.291S 169 46.66E
Run: 163.5nm (295.9km)
Avg: 6.8knts
24hr: 163.7nm
We have arrived and put the anchor down in Aneityum, Analgawat Bay, Anatom. This is a very quiet peaceful looking village. The village is putting on a feast for us tomorrow, which sounds really nice. Looking forward to it. There are 18 boats coming into the bay here, all from our rally. We arrived in 9th position, although it isn't a race. Comfort first on Malakite.
Sun Aug 9 12:34 2015 NZST
Run: 190.2nm (344.3km)
Avg: 8knts
24hr: 192.2nm
145nm to Anatom, Vanuatu. Water, water everywhere. The sun is shining today which is very pleasant. We have been motor sailing for a while then sailing then back to motor sailing. The winds are very fickle. Sea state has calmed down to a gentle if not confused swell of half a metre.
Sat Aug 8 12:49 2015 NZST
Run: 155.8nm (282km)
Avg: 7.2knts
24hr: 172.4nm
306 nm to Amatom, Vanautu sailing in lumpy seas in 18-20 knots, cloudy with showers today, very heavy rain last night. All well on board.
Fri Aug 7 15:08 2015 NZST
Run: 10.9nm (19.7km)
We have just gone through the Malolo Passage. On the horizon along way off is Vanuatu.
Tue Aug 4 8:53 2015 NZST
GPS: 17 46.42S 177 11.06E
Run: 3.5nm (6.3km)
We have been in Musket Cove now since last Thursday. Our departure date was postponed from Saturday 1st August until Monday 3rd August. We are now on standby to leave Friday 7th. There is some particular nasty weather out there and so will wait until it has passed over before we make our way to Vanuatu. We are with the other 20 boats from our fleet with everyone waiting for the right weather window before departing.
Thu Jul 30 9:00 2015 NZST
Run: 56.7nm (102.6km)
We had a lot of wind around the Yasawa's and were on a schedule to get our guests Pete and Deb back to Musket Cove by Sunday. We left Nanuya and started to make our way to the southern Islands in the Yasawa group. We had a really good trip after expecting the weather to be worse. The weather forecasts for this area was a lot varied from one to another.

We anchored outside a resort called Botaira on the island of Naviti. We dingyed in and with assistance from one of the staff with our dingy went for a walk. We said we would come and have a drink after our walk which was all good. By 5.15 we went back to the bar to find no one there. Happy hour started at 5.30. So we waited and at 5.40 decided that we would make our own on Malakite. Fiji time again!! We anchored the next day at Kuata Island where the rock formations were incredible. The beach we were at was looked down on by the rocks '2 Grumpy Old Men'. We did some good snorkling there as well. Back to Musket Cove on Sunday afternoon after a good trip. We dropped off Pete and Deb at Musket Cove and the next day motored down to Denerau. We were unable to get a mooring or Marina berth so have anchored outside the channel at the entrance to the harbour. We have had two nights here and both have been very still and quiet. Glen's sister, Robyn and husband John have a share in a property on the water ways at Denerau so we spent two days with them as well as catching up with Glen's dad, Graeme and Sue who are staying with Robyn and John. We have had a really good catch up after not seeing them for 3 months. We have just found out that our departure date to Vanuatu has been postponed from Saturday 1st of August until Monday 3rd August. There is a low pressure system that we are waiting to pass, before we head off to Vanuatu.
Thu Jul 23 21:48 2015 NZST
Run: 58.9nm (106.6km)
On Tuesday 14th July we left Nananu-I-Cake, and motor sailed around the northern coast of Viti Levu arriving in Musket Cove on Wednesday afternoon. Musket Cove has a new Trader store, boutique and cafe. The previous Trader store burnt down and the replacement building is really lovely fitting into its surrounding really well. From here we went past the new Marina being built called Vunabaka. It has a large housing development planned ,but only the earthworks and some plantings are visible now. Give it another year and it will be a filled in area of housing with water ways and the Marina. Snorkling around the Mamanucas is good. Lots of reefs, some charted, some not. You need to be very vigilant on board while cruising around. We had a night at Monuriki Island. This is the island where the Tom Hanks move Castaway was filmed in 2000. It is a beautiful island with white sand and the brightest turquoise water surrounding one end of it. We took my sister and her husband back to Musket Cove and waited for Peter and Debra to arrive on Sunday. We are now in the Yasawa's. This is a large group of islands further north of the Mamanucas. There is a lot more wind up here whistling around us at anchor and making cruising uncomfortable. The Yasawa's is a spectacular area though and we are enjoying seeing some different landscape. Lots of resorts are scattered around here as well. We are anchored at an island called Nanuya-Sewa, the location of the Blue Lagoon movie filmed in 1980. The Nanuya Resort, has just installed 10 really large solar panels and spent a lot of money on refurbishment, it is very cruiser friendly and we enjoyed happy hour there last night and dinner. We have just come back to the boat from a walk around the island which is 5 kilometres of beach, rocks, and wadding through creeks. We had the company of a dog that was just hanging around the beach and decided to follow us. He swam and walked with us, acting as our guide.

We are all good on board and enjoying everything that Fiji has shown us to date.
Sun Jul 12 22:16 2015 NZST
We have spent a bit of time at Makogai. This is an island approx 48nm from Savusavu. The island was once a leper hospital. There is still all the remains of the concrete buildings that housed all different cultures from around the South Pacific area who had leperosy. Different nationalities were separated from each other as well as gender separation. The grave yard had 1500 graves. The colony opened in 1911 and closed its doors in 1969, the island is also home to a rehabilitation centre for injured turtles and a cultivation centre for clams. It was a really interesting place to visit.

We went back to Savusavu to pick up Luke and Anton who were coming in from Nadi. We had Kristy, Stefan, Luke and Anton altogether on board for 2 nights. Lots of fun.

Glen and Kristy have finally got a dive in. We went out with Koro Sun dive and they each did 2 dives while Luke, Stefan and Anton went snorkling. After Kristy and Stefan left us we took the boys to Namena Island which is a marine reserve. We saw turtles, Eagle Rays and Reef Sharks. Also the fish life was really different and varied from anywhere else we have been to so far. After there we went back to Makogai for one night then a 9 hour motor sail to Volivoli point. From here Luke, Anton and I took a taxi to Nadi for them to fly home. After three hours we got to the airport then waited for my sister, Tania and her husband Owen who are staying on board with us for a week. Then another three hour trip back to Volivoli!!! We are cruising around the Northern coast of Viti Levu, exploring little bays on our way. It is a really nice piece of Fiji here, but so different in the landscape and flora than Savusavu. Not so much rainfall here.

All good on board even though we have been a bit cool the last couple of days. Temperature only 24 degrees!!! So used to more like 28-30 degrees.
Sat Jul 11 10:12 2015 NZST
Run: 86nm (155.7km)
Jillian dropped Luke and Anton at the Nadi airport and picked up Tania and Owen, returning to Volivoli after midnight after leaving at 4.30pm, over a 3 hour drive each way.

Please note there have been 3 rouge posts on our page putting us in Vanuatu and all most to New Caledonia. WE ARE IN FIJI.
Mon Jul 6 17:44 2015 NZST
Run: 116.8nm (211.4km)
Wed Jul 1 8:19 2015 NZST
We arrived in Savusavu on Wednesday last week to pick up Kristy and Stefan on Friday. On our way from Bavartu Harbour we went via Qamea Island. To get onto this island we had to enter through a reef system which took us straight towards a 7 star resort on the private island of Laucala. This resort is for the rich and famous at a nightly price tag of between $US8,000 and $US42,000. As we came out of the reef we were meet by a Fijian gentleman in a long boat, who told us ever so politely that we were not welcome to anchor off the resort, not that we were planning on it anyway, but the guests should know they are well protected from the normal people!!! The village we anchored out from looked very modern, but according to Fijian culture, we took our bag of Kava into the village to do the tradional Sevusevu. We were meet by a security officer that told us the village was really the village of the 7 star resort staff. Oh well we tried.

We left from here and headed to Somosomo, on the island Taveuni. This was a nice well kept village with a supermarket as well as separate produce market. Very nice.

From there we did a full day sail to Savusavu. Glen caught a Mahimahi bull fish on our way, which measured about 1.5metres long. Good eating fish.

Along with 6 other ladies of other boats we meet a Fijian Indian lady called Mala, who took us shopping for fresh produce and chicken then gave us a curry cooking lesson aboard Malakite. It was a fun way to spend a few hours. It was also a good way of learning about how to cook using different veges and fruit from what we have at home.

Kristy and Stefan were delayed leaving Auckland which meant they missed there connector flight to Savusavu. They finally arrived on Saturday at 5.30 after more delays. We spent Sunday looking around Savusavu with them and left the Savusavu harbour on Monday. We spent the night off the resort of Jean-Michel Cousteau. Yesterday we sailed really hard to the island of Makogai. We are planning on staying here for a couple of days then making our way back to Savusavu to pick up Luke and Anton who arrive on Friday. Glen and Kristy are really keen to find some good dive spots sometime soon. The weather has not been too favourable for us to get anywhere for them to dive, but it could be better for the end of the week. Fiji is so much more windy than Tonga, and dive anchorages are all pretty exposed and take a while to get too. Will keep you posted. We are all good on board and enjoying having Kristy and Stefan with us.
Sun Jun 21 19:41 2015 NZST
Well since our last blog we have not left the beautiful island of Vanua Balavu. We had the opportunity to follow the rest of the rally when they left here early on Tuesday morning. The weather was turning and the wind strength increasing markedly over the next few days. We decided that there was still a lot of exploring to do, so along with a few others we stayed put. Gosh the scenery is stunning and by dingying around and being noisy we have found lots of little nooks with just stunning pools of the clearest cleanest water. So inviting to just flop over the side and have a swim! Which we did on occasion. We have spent some time with different people from the rally which has been fun. Lots of socialising as well as sight seeing. We have seen a few brown turtles, but they soon dive away when they hear us approaching. Monday last week we went in our dingy with some long boats to find some caves for snorkelling in. These were good and we probably wouldn't have found them by ourselves. The Bay of Islands has been good for kayaking and paddle boarding, with nice calmish water. We spent Monday to Saturday in the Bay of Islands then motored around to the beautiful harbour of Nabavatu where we had originally been. It was different this time with only 4 boats instead of the 37 previously. This afternoon we went with another couple for a walk up up a look out where you can see the whole of the Bay of Islands. It was a beautiful day for lots of photo opportunities. What an incredible world we live in!!! We have just got back to the boat after a few games of pιtanque. Unfortunately MALAKite crew did not do so well. Oh well a rematch is in order somewhere down the track. Tomorrow we head out of the Vanua Balavu group and start making our way to Savusavu. Our first stop is the small island of Naitauba. We aren't too sure what's there but it's on the way so are going to check it out. Looks lovely but just not too sure about its exposure to the weather. If not good we will keep going closer to Tavanui Island. Them just a hop and a jump to Savusavu. We are planning on being there by Thursday at the latest.

All good on board and only 5 sleeps until Kristy and Stefan arrive to see this special place called Fiji. Where we have been on Vanua Balavu is so different to the Fiji that is on posters and travel brochures. There is hardly a beach to be found. We didn't touch land until today from last Monday. Just boat to boat travel only. Looking forward to some nice beaches to walk on.
Sun Jun 14 19:05 2015 NZST
The island of Vanua Balavu is stunning. This is the island that we arrived at fromTonga. The village of LomoLomo was our clearance port. Immigration couldn't get to clear all the boats on our first day so the following morning, Glens birthday, they cleared 4 boats then came on board and cleared us then we took them with us 3 hours to the beautiful harbour of Nabavatu. This harbour is quite small, but had a record number of boats totalling 37 inside it for one night. We all went ashore and had a traditional Cava ceremony. It was a special evening. There is an official Royal Exploring Isles Yacht Squadron based here, which kindly opened its doors to us.

We left here the next morning. 37ish boats all in single file convoy. It was a real sight. There are a lot of surprise reefs that need to be carefully navigated. We were heading for a village called Daliconi who were hosting us for a Meke and Lovo, dinner and entertainment.

On our way there we passed through the Bay of Islands. A smaller scale of the New Zealand Bay of Islands but WOW. We travelled in between islands with only 2 boat widths of water in places. It is the most interesting place for boating. We have come back here and kayaked. We are having a guided tour through caves both large and small. Most of the fleet have come back here today for this tour. We went to the local Methodist church this morning. It was lovely and both pastors that spoke, spoke in English as well for their guests. There was probably 25 people off the boats. We were very warmly welcomed here. The singing was great. Some of the songs were the same as home and It was a privilege to be there. All good on board. 2 weeks until we have Kristy and Stefan on board. Can't wait!!
Thu Jun 11 14:15 2015 NZST
At anchor in a place called LomoLomo. A very quaint looking village is here but we can't get of the boat until all our clearances are processed. We have passed with flying colours the Bio security part of clearing. Just waiting for immigration, which is a longer process, with lots of forms to fill out. At least being at anchor is a bit more comfortable than the last couple of days travelling. I am thinking I am a bit more of the Fair Weather Sailor than the passage sailor. Oh well, two more small passages to do before our time in the South Pacific comes to an end. Will see how my sea legs progresses! All good on board although a bit weary.
Thu Jun 11 12:58 2015 NZST
Run: 160.6nm (290.7km)
Avg: 6.7knts
24hr: 161.2nm
At anchor at Lomolomo, Fiji, waiting for customs, immigration.
Wed Jun 10 13:03 2015 NZST
Run: 172.1nm (311.5km)
Avg: 6.2knts
24hr: 149.2nm
We are over half way to Fiji. Whoever said it would be a fair weather passage needs clarification on that terminology!! Yesterday mid day Glen got a marlin on one of his rods. It was a black one. Beautiful really and we let it go. He got it's bill on to the bottom step on the port side while he got the lure out of its mouth. Then again at 5.30pm another strike. Not a good time of the day really. This fish just ran with the line for a long time while we bought the boat under control. We were sailing at the time. Glen played it for 1 hour 7 minutes and it broke of the line. I saw a flash of something white in the water but unsure what it was. Anyway we have now pulled the mainsail down and just sailing with a small amount of Genoa. We want to arrive at the entrance in through the reef about 10.00am tomorrow morning, so we can see any coral heads etc.
Tue Jun 9 9:21 2015 NZST
Speed:
5.6
knts
Run: 3.5nm (6.3km)
Tuesday 9th June 0855hrs we left Port Maurelle, Vava?u, Tonga, bound for Fiji. Yesterday we cleared customs and immigration. All but two of our fleet left straight away making to most of the wind before it died out last night. Glen found diesel in the port engine room that needed his attention, so we decided to wait until today. Also all the boats arriving in at the same time will take a while to clear in Fiji. Hopefully we can clear out quickly and head on our way. Saturday just gone was a briefing morning about where we are headed to and the information needed to clear in and then where to meet up with everyone after that. After that Glen went for another 2 dives with the same English couple he went with a week ago. He did the same one as the previous week and then a new one. He really enjoyed the second dive. More tunnels and archways as well as a large wall of coral covered in fish and other shellfish that weren?t dissimilar to clams. The water is so clear and the visibility is incredible. Glen thought after looking up at one point that he was probably in about 5 metres of water then read his depth gauge which told him 18 metres.

On Sunday we went to church at the local Catholic Church. Having never been to this type of service before we were unsure what to expect. There were about 300 people and a third of them were the choir. The Tongan people can sure sing. We have found Vava?u a bit more wealthy and worldly than we did in Ha?apai. All the ladies and the small children are dressed in there Sunday best with most all woman and men dressed with there Tongan woven over skirts. The skirts themselves look bulky and uncomfortable but most people wore them. This was also the case at the church we went to in Ha?apai. It was a priviledge for us to attend such a special part of there everyday life. After church with the rest of our fleet boats, we went by bus to the other side of the Island for a traditional Tongan feast. This was at the Botanical Gardens, which is the only one in Tonga. The gentleman who owned it spoke to us about how the gardens were started. His father was given a small piece of land which was handed down to his son, the now owner. When he was 8 years old he helped his father plant 200 coconut trees which was mandatory for having the piece of land given to them in the first place. Over the years this gentleman has studied horticulture and had scholarships to various universities to learn his passion. He has worked for the government for lots of years in advisory roles and in bio security. His garden has grown considerably over the years and has been open for public viewing just recently. Because we were there on Sunday we were not allowed to visit the gardens or swim in the lagoon at the same venue, although he did say we could bathe in it if we wanted to. We probably could off looked around the gardens but unfortunately our bus driver was also a policeman who wouldn?t allow any infringements on a Sunday.

So here we are on the water in the middle of the South Pacific heading to Fiji and also where we will catch up with our children and family and friends. We are looking forward to that. All is good on board. Glen has his lures out the back in the hope of catching something. Will keep you posted on that.
Thu Jun 4 9:35 2015 NZST
Run: 9nm (16.3km)
Gosh the time is going by fast. We leave Vava?u this coming Tuesday morning to go to Fiji.

We have had some lovely anchorages both night and day time ones. Twice now in Vava?u we have had day anchorages with no other boats and uninhabited islands. The snorkelling has been good with fan coral and lots of coloured little fish. I have never seen so many sea slugs. The bays seem to be littered with them. Robyn, the slug in the togs conversation has been told a few times. We spent last night in an anchorage known as the Blue lagoon. It is another of those tricky places to get into but when you get in, put the anchor down and look around, it is stunning. This place is a lagoon surrounded by reefs and smaller islands. There is a resort inside the lagoon which is due to open mid July. There are little brightly coloured apartments/bungalows/shacks over the water where you could put a fishing rod out over the balcony if you wanted. The colours in the lagoon are just stunning, hence the name. As the tide comes and goes, the rate of water coming across the reef changes so that at high tide it is rougher than at low tide. We had a rocky rolly evening (high tide) and a calm night (low tide) followed by a rocky rolly (high tide) breakfast. We will head out today and look for a calmer place to stay tonight. Tonight is our last night being able to choose an anchorage. From tomorrow we have events on in Neiafu. There is a Tongan Feast booked for us on Sunday. Glen is diving on Saturday as well as a briefing about the next part of our journey to Fiji. Tomorrow we get to fill up Malakite with Duty Free diesel. This is the first fill since leaving Opua. All is good on board with us. Looking forward to Fiji but will be sad to leave Vava?u.
Tue Jun 2 9:19 2015 NZST
Spent last night at Taunga Island
Tue Jun 2 9:19 2015 NZST
Spent last night at Taunga Island
Tue Jun 2 7:05 2015 NZST
GPS: 18 44.466s 174 00.59w
Run: 0.7nm (1.3km)
Photo's taken this morning at Taunga Island.
Tue Jun 2 7:05 2015 NZST
Run: 0.8nm (1.4km)
Photo's taken this morning at Taunga Island.
Tue Jun 2 6:25 2015 NZST
Run: 6.9nm (12.5km)
Photo's taken this morning at Taunga Island. We can hear the anchor chain grinding on the coral.
Sun May 31 19:58 2015 NZST
We have spent some time in Neiafu which is the main city of Vava'u. It is a busy harbour with lots of international boats around at the moment. As well as the 22 boats in our rally there is another rally here as well. It is called the ARC world rally. This is a rally that some of fleet are part of, but they are taking time out of the rally to spend more time in places of there choice, then when the rally comes around a year later they rejoin it. I am attaching the blog sites of an American couple, Sherry and Dennis, SV-Trillium.blogspot.com. John and Joyce are from England, www.yachtstarblazer.co.uk . We have spent time with both these couples over a few drinks. Both couples are very well travelled by sea with lots of stories. Glen went for a couple of dives with another couple from our fleet, who are also part of the ARC rally. Beluga Dive took the three of them out and they dived through arches and in caves on there first dive then another one of amazing large coral and tuna among other smaller fish. Glen is booked to do another dive this coming weekend. We stocked up with fresh fruit and veges then headed back out to the islands. We ended up at Kanutu Island which is tricky to get into with lots of reefs and shallows around it, but very worthwhile after you let go of the breathe you were holding all the way in. We meet up with some of our rally friends that we hadn't seen for over a week. Have been for two really good walks today and as a reward all the boats met on the beach for sundowners and chatter of the days activities. We will leave here tomorrow as will most of the boats and find some new anchorage and new adventures.

You would think that the fish life would be plentiful for catching, but alas this is not the case. Most of the boats are trawling every time they move from anchorage to anchorage, but there just doesn't seem to be much around. Oh well, so we wait another day! Glen got the paddle board inflated today and has used it. He said it is really stable and is enjoying it. Me, not brave enough yet. Too many people that could witness the falling of thing!! Will wait for a secluded bay. All well on board
Wed May 27 16:42 2015 NZST
Run: 83.7nm (151.5km)
Monday was the hottest day we have had so far. 30.8 degrees was seen mid afternoon. We motored up to Ha'apai Beach resort so we could go into town and do our clearance out of Ha'apai in preparation for entry into Vava'u. After traipsing around town in the heat we went back to Malakite and had a swim. We both got some stinging while we were swimming. It subsided and we thought nothing more of it. Through the night Jillian got woken up by the intense itching, she had heaps of bites on her. We broke into the first Aid kit to find some antihistemine. A days course made a difference but they are still an issue for both of us. As well as that the weather decided to turn to grey misty rain and just miserable feeling. Tonga has shown us a different side, not just the white sands and clear blue skies of a few days ago.

We have sailed all day to arrive in Vava'u for the next adventures in Tonga. This is more familiar to us as we were here in 2009 with Kristy and Luke, Graeme and Sue. We are looking forward to refamilierising ourselves with this beautiful place. We are in the place where Glen first had the dream to do some major exploring of the South Pacific using our own boat. We are living the dream now.
Wed May 27 10:15 2015 NZST
We left the Ha'apai group this morning at 7.30am for Vava'u, should arrive about 4.00pm today.
Sun May 24 19:14 2015 NZST
We meet our fellow boaties on the beach at 8.30 so we could walk to the Methodist church for a 9am start. One of our ladies had been into the church yesterday and was told 9am. Well island time says different. Maybe 10am says one man who looked like he knew a thing or two. We in the meantime checked out another church where a little man (yes they have little men here too) was ringing the church bell with great gusto. He was slowly been surrounded by children. When we went back to the original church, which was also supposed to be Methodist it still looked along way from starting so we took another couple with us and escaped to the other Methodist! Wow what an incredible sound a few people can make when they join voices. The harmonies were stunning. We didn't understand anything being said from the pulpit but the pastor was sure giving a serious loud message to his parishioners. Everyone was dressed beautifully in there Sunday best. The little children in the service were so well behaved and those who weren't got a walk outside to be disciplined or a slap from grandmas hand or her fan. No such thing as the anti smacking law here!! We then spent a couple of hours on this little remote island that was only ours. Glen snorkelled and I found some really good shells. I smuggled them on board. What Glen doesn't know won't harm him!! At anchor now where we were a few nights ago at Uoleva.
Sun May 24 6:36 2015 NZST
We left Uonukuhihifo Island and had our first real sail since being in Tonga. We sailed to an island called Ha'afeva, about 12 nm away, but reasonably straight sailing not so much of the dodging reefs that we had been doing. Most of the fleet had come and gone from this place but we were one of five boats anchored. We dingyed around and invited everyone for sundowners on Malakite. It has been good meeting a few people at a time. Friday Glen and I and two other boats all walked into the village. Previous people had done this and said it was good. The village was so well looked after. Someone was mowing the lawn of the Morman church and all other churches are behind fenced walls but all beautiful buildings. There are 47 families on the island and 6 churches. There is only 1 family that attend the Catholic Church. We went to the primary school and interacted with the head teacher and his class. When he found out we were from NZ he told us he had taught a guy who plays for the All Blacks. His name is Malaci Vacotoa. The teacher was most proud telling us. We also meet Anna who sold us some fruit from her home and promised to give a cooking lesson the next day using breadfruit. On our walk back to the boats we were intercepted by Charlie. He was a big guy with a huge Afro and top pony tail. Quite a character. He walked us to his garden where we got more fruit and cassava, which is a root vegetable similar to potato. He shook pawpaw, oranges, lemons and limes from the trees. Yum. He then showed us how he feed his pigs. He had whole coconuts and started to split them with a machete while calling them. The pigs that previously were not seen suddenly appeared from the undergrowth and drank the coconut water he had poured into a bucket and then proceeded to eat the coconut flesh out of the shell. They were the happiest pigs wagging there tails, just like a dog with a bone. We had our cooking lesson making chips and shallow frying. Yum. Have left Ha'afeva and are now at Uiha Island, pronounced Weeha, and are going to church this morning with our other boaties. All is good onboard.
Wed May 20 9:36 2015 NZST
We have enjoyed this anchorage now for 3 nights. Have done lots of walking through bush and sand. This island is so remote and beautiful, just how you think a tropical Tonganan Island should look like. Yesterday, Tuesday we left Uoleva and headed about 10 nm south through a passage to another island called Uonukuhahaki. It seems every island we stop at is that little bit more beautiful than the previous one. While Glen was setting the anchor the water colour changed to something quite indescribable. It had all the blues you could possibly think of and then more. The colours were coming from beneath the surface more than the top. Jaw dropping WOW. My camera couldn't capture what my eyes were seeing. We put the kayaks in the water and paddled to the beach for an explore. There were terns flying around that we hadn't seen since we arrived in Tonga. Crabs and more crabs. Never seen so many out and about on the beach. We found a few whole 'villages' of crab holes. Not the normal crab hole here and there but a group of maybe 30 holes all clustered together. Really unusual. The shells are really great on the beaches as well. Been on board just over a week and probably have my quota already. There are only 5 boats in our bay which all left the previous anchorage together and are anchored together today as well, so we were chosen as the host boat for drinks last night. One of the rally boats has 3 girls on board and the the two older ones came and did some baking with me before our guests arrived. Good time had by all.
Mon May 18 19:07 2015 NZST
to view photo's of our travels see Jillian's Facebook page
Mon May 18 9:13 2015 NZST
Run: 6.3nm (11.4km)
We left Lifuka Island on Saturday heading for Uoleva Island. There was pretty good markers to indicate where a reef was situated, making the navigation process easier. Uoleva Island is a definite piece of paradise. Thick vegetation touches the white sand then crystal clear water. There are three resorts on this Island but none visible from the bay. We walked through rough vegetation from one side of the island to the other side and back to the boat via the beach. Really beautiful. We have had two social nights getting to meet more ICA people each time. Glen has been able to fix the water maker. We now have the tanks full. Glen said he has it working by bypassing the faulty circuit board and we are working in manual mode instead of automatic mode. Kiwi ingenuity!! Everything is good on board. Settling into this new life on the water. It is really amazing how fast the day can fly by.
Fri May 15 11:56 2015 NZST
Yesterday we said goodbye to Ben. He has been on board since leaving Orakei on 23rd April. He has been a fantastic help for Glen especially in Opua when they both worked so hard to get us ready to leave NZ. This morning we said goodbye to Ken. He has been on board since Opua. Good times were had on board with Ken and Ben.

Last night was the rally pirate party. Urrrggg me haddies. We had to make a story or song to use all the participating boat names in. There were some very clever ditties. First prize on getting to Minerva reef was also presented and it was to two boats last night as they both arrived at the same time but one to South and one to North Minerva. Each was presented with a bottle of rum which was then tipped into a large bucket to make our Rum Punch for the evening. Good stuff.

This morning has been a chart marking event and we will head of today or probably tomorrow to start exploring the Ha?apai group of islands.

Glen is having troubles with the water maker. He is doing lots of talking to himself and emailing the manufacture trying to figure out the problem.
Wed May 13 16:16 2015 NZST
Woke this morning to rain, wind and overcast skies. Made pancakes for the boys for breakfast. The day has got better as it goes along although still very windy. It has been a quiet on board tidy up day with Ben going up the mast to retrieve the main halyard from the mast and replaced the block and shackle, which gave way when they left Minerva Reef. After last night?s reef drama we have decided to have dinner on board tonight.
Tue May 12 16:16 2015 NZST
Run: 65.4nm (118.4km)
Avg: 7.5knts
24hr: 181.1nm
Had the first night on board Malakite last night. We went ashore for dinner at the Ha?apai beach resort. What should off taken 3 minutes to motor took us more like 25 mins. It was dark and we were weaving our way through the reefs. Ben was on the bow of the dingy with the torch, Ken at the ready with the oar ready to push us of something and Glen working the motor. What a laugh we had. I am sure we added to the bays entertainment for the evening. Then we had to repeat the process after dinner. Ken borrowed reef shoes and walked us out to the deep water.
Tue May 12 7:36 2015 NZST
Run: 191nm (345.7km)
Avg: 7.8knts
24hr: 188nm
Busted off again, another early morning strike, another lure lost, Ben fought the fish in his underwear and a gimble belt for about 10 minutes,sight to behold! It's amazing how far the flying fish can fly, had to clear the deck of a few flying fish the that landed on the deck, a few days ago. 60 n miles to go to Lifuka Island, not sure if we will get there with enough light to go in today.
Mon May 11 7:13 2015 NZST
Run: 124.1nm (224.6km)
Avg: 8.2knts
24hr: 196.4nm
A good nights sailing and motor sailing for 3 hours, hooked a fish at 6.00am but lost the fish and lure, saw it jumping in the distance. 219nm to Lifuka Island, Tonga.

Water temperature has increased since leaving Minerva reef from 24 deg to 26.2 degrees.

Currently sailing at 7 knots.
Sun May 10 16:03 2015 NZST
Run: 14.9nm (27km)
We left North Minerva Reef at 12.30 today for Ha'apai, Tonga. Sailing hard on the wind in 15-20 knots, doing 7.5 knots with one reef in the main.
Sat May 9 11:40 2015 NZST
We have travelled over 1,000 nm since leaving Auckland 16 days ago.

The water colour at Minerva Reef is an amazing blue. We plan to depart for Lifuka, Ha'apai, Tonga late Sunday afternoon, light winds are forecast so we could be motoring most of the way. The 350nm passage will take about 2.5 days, arriving Lifuka Wednesday morning.
Fri May 8 7:51 2015 NZST
Run: 56.6nm (102.4km)
Avg: 4.1knts
24hr: 98.3nm
We are at anchor in North Minerva Reef, every thing has stopped moving, a strange sensation. Wahoo and eggs for breakfast.
Thu May 7 18:02 2015 NZST
Run: 36.7nm (66.4km)
Avg: 6knts
24hr: 142.8nm
Thu May 7 11:52 2015 NZST
Run: 220.9nm (399.8km)
Avg: 8.2knts
24hr: 195.9nm
Try to slow the boat down so we arrive at North Minerva Reef on Friday morning and enter the reef in good light. Put the lures out again, fish for dinner?
Wed May 6 8:48 2015 NZST
GPS: 27 58.00S 179 12.944W
Run: 298.2nm (539.7km)
Avg: 12.7knts
24hr: 305.8nm
We are making our way to North Minerva reef, will enter the reef on Friday morning.

Had wind 20-25 gusting 30 knots over night, 3 metre swells and lumpy seas.

All is well on board.
Tue May 5 9:24 2015 NZST
GPS: 32 06.112S 179 21.726E
Run: 39.8nm (72km)
Avg: 2.8knts
24hr: 68.3nm
We have just gone from East to west crossing over the 180 deg longitude line.

We are sailing with 2 reefs in the main and 1 reef in the Genoa at an average boat speed of 7.5 - 8 knots. The wind speed overnight ranged from 13-25 knots.

With 390 nm to south Minerva reef we hope to arrive on Thursday afternoon before 4pm so we can enter the reef with good light.
Mon May 4 19:25 2015 NZST
Speed:
7.5
knts
GPS: 32 39.066s 179 09.450e
Run: 321.3nm (581.6km)
Avg: 4.8knts
24hr: 114.4nm
Weather: calm seas with less than 10 knots of wind
Motored for the first 40 hours, on very calm seas with less than 10 knots of wind. Heading east so we could make the most of the easterly wind when it arrived.Beautiful sunsets and an amazing full moon. Caught an albacore tuna which was enjoyed for dinner last night. We turned of the engine and started sailing at 2.30am this morning, the wind has been slowly building and we are currently sailing in 20-25 knots of wind, doing 7-8 knots boat speed in lumpy seas.
Sat May 2 0:00 2015 NZST
Speed:
6
knts
GPS: 35 06.112s 174 23.936e
Run: 121.7nm (220.3km)
We departed Opua, Bay of Islands this morning with Glen, Ben and Ken on board. We are motoring at 6.2 knots, with no wind and glassy seas. Heading east so we can make the most of the wind and it's forecast direction as we get closer to Minerva reef. 749nm to South Minerva Reef. What a great day to depart.
Thu Apr 23 0:00 2015 NZST
GPS: 36 50.36S 174 44.82E
Malakite - Second update
Motored for the first 40 hours, on very calm seas with less than 10 knots of wind. Heading east so we could make the most of the easterly wind when it arrived.Beautiful sunsets and an amazing full moon. Caught an albacore tuna which was enjoyed for dinner last night. We turned of the engine and started sailing at 2.30am this morning, the wind has been slowly building and we are currently sailing in 20-25 knots of wind, doing 7-8 knots boat speed in lumpy seas.
Malakite - Opua departure
We departed Opua, Bay of Islands this morning with Glen, Ben and Ken on board. We are motoring at 6.2 knots, with no wind and glassy seas. Heading east so we can make the most of the wind and it's forecast direction as we get closer to Minerva reef. 749nm to South Minerva Reef. What a great day to depart.
Malakite - Auckland to Opua
We, being Glen, Jillian and Ben left Orakei Marina on Thursday 23rd April at 1700hrs heading to Opua in the Bay of Islands. We motor sailed until around midnight and then were able to turn the engines of and enjoy the peace with only the wind in our sails. Ben kept watch until midnight then Glen took over. Glen heard unusual splashing sounds on his watch and shone the torch into the water and found a pod of dolphins playing alongside us. They didn't care for the torch beam and soon left us. Read more...
The wind was picking up by now with 25 knots showing on the wind gauge. Glen saw 12 knots of speed while surfing of a wave. Both Glen and Malakite were enjoying their sail. Glen thinks it is the best 3-4 hours of sailing he has ever done. His smile was pretty big. Jillian, not so enthusiastic about the trip!!! We rounded Percy Island (the hole in the rock) about 0830hrs and headed to our berth in Opua Marina. We will be based here awaiting the departure to Tonga. The date to leave is 2nd May, but this of course if weather dependant.
Loading map and updates ....
Loading track, please wait ....