Ohana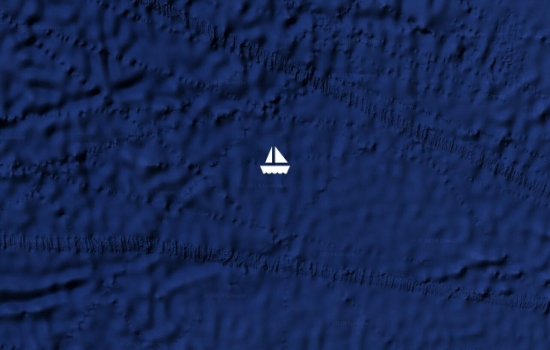 Fri Nov 22 2:57 2019 NZDT
GPS: 19 24.2058N 35 21.8058W
Run: 8.2nm (14.8km)
Avg: 8.2knts
24hr: 196.8nm
Position report sent via Iridium GO
Wed Nov 20 1:45 2019 NZDT
Run: 5.6nm (10.1km)
Avg: 7knts
24hr: 168nm
All's well. Here's a message from Beata to family: Sziasztok! Jol vagyunk! Az ut 25-30% mar mogottunk van. Meleg a szel, sut a nap, guonyoruek a csillagok. Meg is ihlettek ugy h irtam egy verset Levinek! Az ejjeli muszakok kicsit lassan telnek de hozza szoktam mar. Szotyi, csillagok, fekvo tamasz. :) sok a delfin es keves a hajo. Remelem latjatok ezt! Millio puszi! Bea
Mon Nov 18 6:15 2019 NZDT
Run: 1.5nm (2.7km)
Avg: 5knts
24hr: 120nm
Very little has changed since our last report, still trundling downwind at good speed under just the twin jibs. Beata was attacked by a flying fish last night (at least that's her story, the fish may have a different opinion) but she eventually returned it to the freedom of the ocean.
Sat Nov 16 3:15 2019 NZDT
Run: 2.5nm (4.5km)
Avg: 7.1knts
24hr: 171.4nm
We had a good fast day yesterday. We are now clear of the Canaries wind acceleration zone so we have slowed down a bit from our peak when we surfed at 17 knots. We are still making good speed dead downwind with just the twin jibs up, goosewinged on the new furler. This setup is working really well. We are managing to sail comfortably at half the wind speed with just the jibs. At this rate we will not need to use the main at all! All's well and the sun is shining.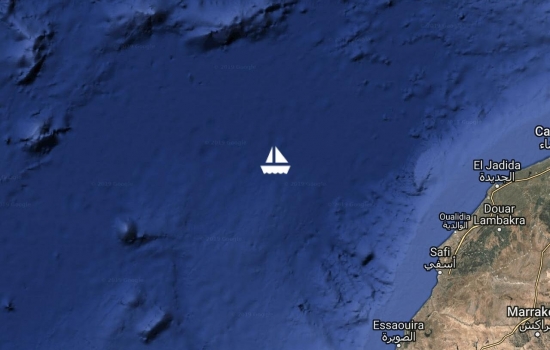 Tue Nov 5 0:00 2019 NZDT
Run: 191.8nm (347.2km)
Avg: 274.1knts
24hr: 6578.6nm
nice sunny morning, weather has been patchy showers but mostly fair. wind keeps shifting but all reaching. progress is very good. All's well and we are starting to get into the rhythm of watches and catch up on sleep.
Sun Nov 3 10:05 2019 NZDT
GPS: 38 45.23781N 9 5.58225W
We are preparing to depart early tomorrow morning if the forecast remains suitable. We will try to update our position here regularly but if you are following our updates here then please DO NOT WORRY if the position reports stop appearing, it doesn't mean there is any problem.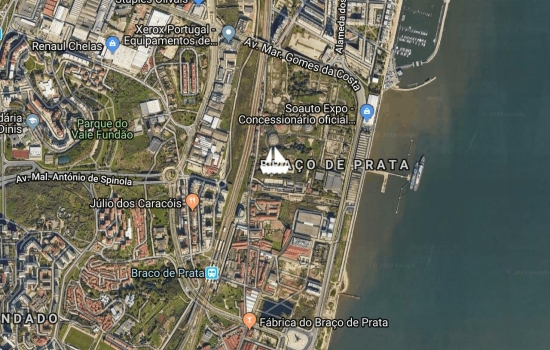 Fri Oct 25 1:29 2019 NZDT
Run: 1339.5nm (2424.5km)
Weather: Rather pleasant
In lisbon preparing to cross the Atlantic
Loading map and updates ....
Loading track, please wait ....