Ohana
Sat Jun 13 14:48 2020 NZST
GPS: 35 18.9888S 174 7.5672E
Position report sent via Iridium GO Fri Jun 5 5:27 2020 NZST
Run: 5.1nm (9.2km)
Avg: 6.4knts
24hr: 153nm
We've been making great progress through the "Goldilocks zone" where it's not too hot, not too cold, nice and sunny with just the right amount of wind. Just 4 days ago it was uncomfortably hot. It gets about 2 degrees cooler each day as we sail South. Apparently winter has properly arrived in NZ! From here onwards it is getting decidedly chilly and there will be mostly too little wind from the wing direction. A lot of motoring to be done after we lose the wind but we are only a few days away and we still have plenty of fuel. Opua cruising club is reportedly open (yay!). We are very much looking forward to a beer and a long sleep!
Tue Jun 2 18:28 2020 NZST
Speed:
7
knts
Run: 1.1nm (2km)
Weather: East 16, swell E 1m, 1020 and 80%cloud cover
All going very well and making good progress. Chris has a great signal when reporting to Northland radio on 12Mhz and when he talked to me on 8 MHz he came through clearly too. They are making great progress and although there is the option of stopping at Minerva they have the bit between the teeth and will likely head straight for the barn. Patricia GHRadio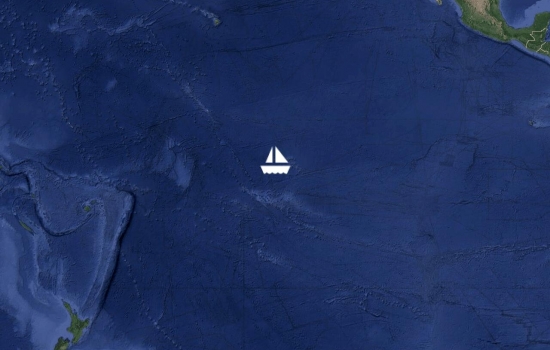 Sat May 23 8:39 2020 NZST
Run: 4.8nm (8.7km)
Avg: 6.4knts
24hr: 153.6nm
After two great weeks in Nuku Hiva we are on the move again! Life in Nuku Hiva has returned to normal, there's no lockdown so we were able to do some good long walks, build sand castles, buy expensive food, enjoy fresh pamplemousse and even party with the other boats! Now back to easy trade winds sailing under clear blue skies. French warship inspected us today, seemed happy with our credentials.

Sent from Iridium Mail & Web.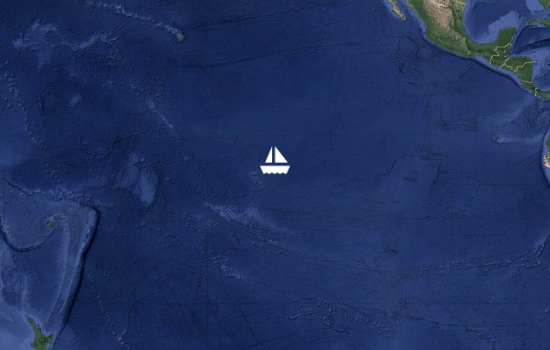 Fri May 8 2:48 2020 NZST
Run: 0.2nm (0.4km)
Great sailing conditions continue. The last couple of days have been a giant slalom between huge drift nets 30 miles long, marked by dozens of AIS buoys. We just entered French Polynesian waters so hopefully there will be no more of those. Our ETA at Nuku Hiva is daytime on the 8th (local time). We are really looking forward to getting off the boat for the first time in a very long time! Sent from Iridium Mail & Web.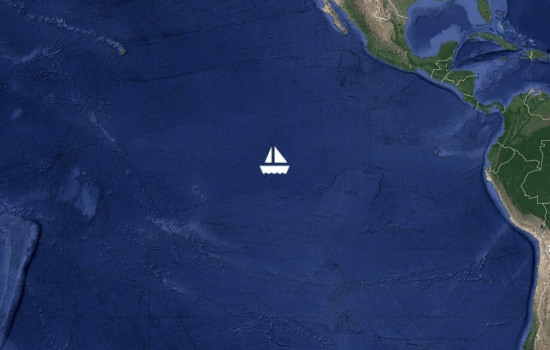 Sun May 3 23:09 2020 NZST
Run: 28.4nm (51.4km)
Avg: 47.3knts
24hr: 1136nm
Sorry for the lack of updates, every day is the same out here! Mostly nice sunny weather with the occasional rain squalls once every day or two to wake us up. We are taking our time, sailing for comfort not speed. Satphone email is working normally again at last after two weeks of technical problems at iridium. Meanwhile we are now in range of the PacMagNet SSB radio net so we are less reliant on the satphone and it's nice to chat to other boats in Polynesia and the South Pacific. We are not alone out here after all! Less than 1000nm to Nuku Hiva now and we have been granted permission to stop there. Looking forward to stepping on land for the first time in nearly 2 months!
Thu Apr 23 11:06 2020 NZST
Run: 0.8nm (1.4km)
Avg: 5.3knts
24hr: 128nm
After motoring through the lee of the Galapagos islands this morning we have now picked up gentle trade winds and making good speed under sail at last. Fine weather and comfortable seas. Everyone enjoying the ride today! We've had better wind and used less fuel than expected, plenty of fuel in reserve and we should have a good wind all the way to the Marquesas now. Tonight we cross the equator!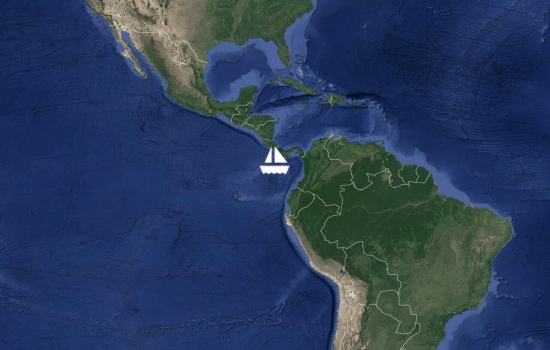 Thu Apr 16 6:18 2020 NZST
Run: 6.7nm (12.1km)
Avg: 6.7knts
24hr: 160.8nm
Just a reminder: please do not worry if you don't see any updates here on YIT. There's no guarantee that the satellite phone will work, it could easily have a fault or get broken. We often have it turned off anyway for various reasons. Position updates here should be considered a bonus, not an essential! If updates on here stop then nothing is wrong, you'll hear from us in about 4 weeks when we reach French Polynesia (if we can stop there) or otherwise in about 7 weeks from NZ. Perhaps much longer if something slows us down. For example barnacles on the bottom could slow us down a lot! No need to worry for 12 weeks, if we had a problem we'd use an EPIRB.
Wed Apr 15 19:30 2020 NZST
Run: 0.5nm (0.9km)
We had a couple of days of heavy rain showers with many wind shifts to follow. Hard work but we managed to make good progress to the South and we have been motoring SW in clear, completely calm weather for a few hours now. Bob McDavitt has updated our weather routing and we should soon find stable, light southerly winds which are the edge of the trade winds, then we will be South of the disturbed ITCZ area and can relax a bit. All's well.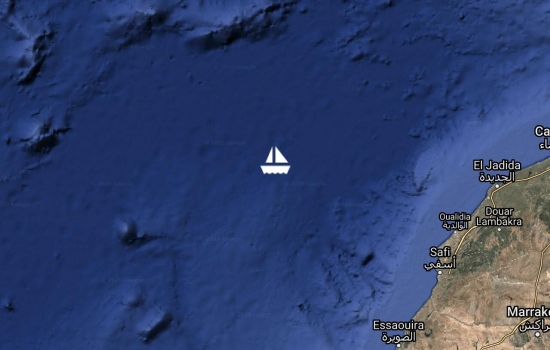 Sun Apr 12 22:27 2020 NZST
Run: 4670.5nm (8453.6km)
Avg: 15568.3knts
24hr: 373640nm
After a very stressful few weeks wondering how long we'd be stuck on the Atlantic side, we were in the first set of three boats to go through the Panama canal since the lockdown. All went smoothly and we departed Panama City at 1400 yesterday. We are now gently sailing South at three knots in flat seas, with a very light breeze behind us. A nice relaxed start and we are quite happy to be fully self isolated out here! Happy Easter to everyone ashore.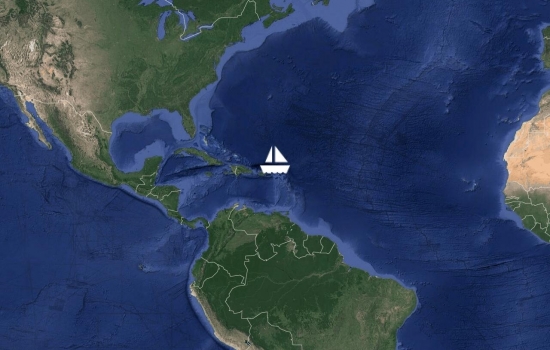 Thu Mar 19 20:12 2020 NZDT
Run: 5nm (9.1km)
Avg: 5.9knts
24hr: 141.2nm
Departed Marigot 6pm today, heading for Panama canal. Greg has joined us as crew today and is doing a great job. Occasional showers, making 5kn average due west. Taking it easy for now with just the jib, will add more sail in the morning. All's well on board.
Loading map and updates ....
Loading track, please wait ....