PAPIGA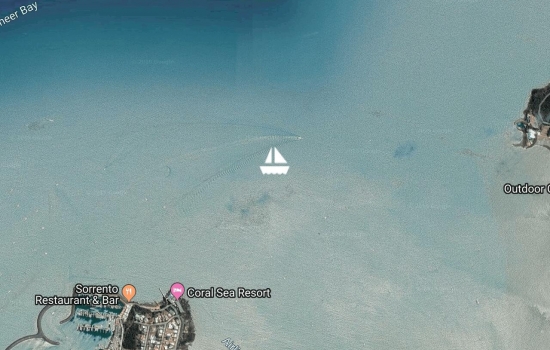 Fri Aug 16 20:56 2019 NZST
GPS: 20 15.46S 148 43.25E
Run: 246.7nm (446.5km)
Weather: Sunny
We have moved up north To Arlie Beach via Percy and St Bees islands. Some challenges with weather and currents. Our boat, as always, shined in strong weather, so there was no real issues.
So far Brampton island was by far the best.
Arlie beach, we are now, is uninspiring and overpriced, will be leaving shortly.
It is race week here and for some reason nearly all sailing boats around us are motoring. Kind of funny.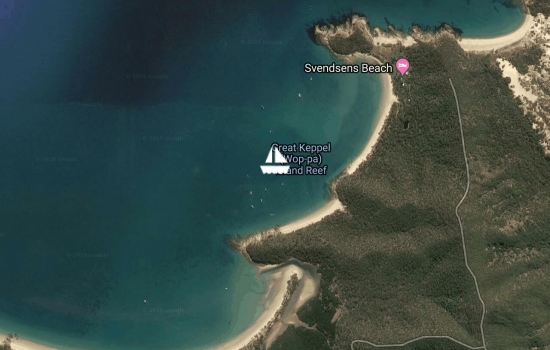 Mon Aug 5 15:20 2019 NZST
Run: 335.6nm (607.4km)
Weather: Sunny
We continued path north. Brett & Marg on Mental Block joined for last two legs Bundaberg to Pancake creek and second day to Great Keppel In DDW 'race' their parasailor has proven to be superior to my wing on wing configuration both days. Regardless, we have enjoyed sailing a lot.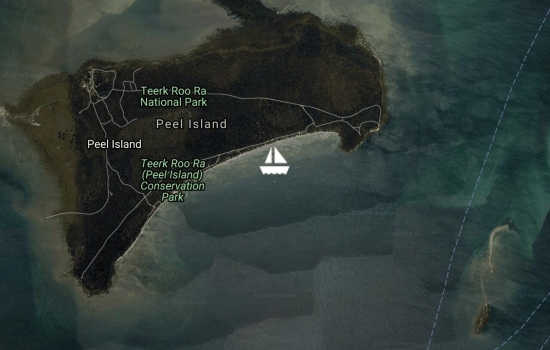 Tue Jul 23 20:52 2019 NZST
GPS: 27 30.201S 153 21.817E
Run: 31.1nm (56.3km)
Weather: clear skies
We have arrived to Peel Island. Motoring thru Main channel was easy. Lowest depth recorded was 2.6m. Used binocular with degrees display to double check height under the wires at Russel Island. Height is >30m close to east tower. It is in middle that height comes close to 20 m. Tomorrow we continue to Tangalooma, hopefully sailing, then next day to Noosa ocean anchorage and day after WBB.
Fri Jul 19 21:42 2019 NZST
GPS: 27 56.99S 153 25.46E
Run: 163.8nm (296.5km)
Weather: Clear
WE have managed to enter Southport after couple of daysails and using ocean anchorages. Enjoying Goldcoast walks, weather and provisioning. Plan to continue to Brisbane on monday using shallow channels - see what this is all about.
All OK on boat.
Thu Jul 11 20:30 2019 NZST
Run: 213.2nm (385.9km)
Weather: Sunny and warm
We have arrived to Coffs Harbour after 3 consecutive daysails from Lake Macquaire.We feel temperature are now higher !!! There is massive number of whales and we feel daysail only is meaningful safety precaution against whale collision. Today we sailed from Hat Head bay and start was magnificent. Second part of the day turned into windward motoring into 25 kn true and race to come before sunset.
Heard about cat flip off Newcastle . As we sailed at the same time further north one observation is that sailing speeds are great, presumably due to air density. We managed speed like never before for the given wind strength. So there may be more to it than just gusting to say 50kn. Just under main and jib we matched apparent wind speed which is only reserved for seriously racing cats with double sail/weight ratio++.
Thu Jul 4 12:20 2019 NZST
GPS: 33 05.75S 151 35.68E
Run: 39.2nm (71km)
Weather: Rainny, squally
We are now 8 days in Lake Macquaire, enjoying hospitality of Don and Suzy From Lagoon 440 Vamonos, good anchorages, facilities and sailing in real flat water that lake provides.
It is bizarre feeling sailing in total flat water - never done it before with cat.
It appears we will have to stay here another couple days as conditions not favorable for progress into tropics.
Water is cold 15 C and we paid diver to clean the boat hulls so we eager to get out on the open ocean and continue trip north.
We have made up our mind that we skip New Caledonia this year and sail East Coast of Australia instead. At the moment we think Dunk Island to be our reverse point, but we may continue to Lizard Island - depending on weather.
Fri Jun 21 17:31 2019 NZST
GPS: 33 36.20S 151 17.50E
Run: 79.8nm (144.4km)
Weather: Sunny, windy
We had early start from Big Smoke, planned to go to Lake Macquaire. As winds increased with gusts up to 40 kn, decided to turn to Pittwater in Coaster's retreat.
Plan to stay here until southerly blow ends.
Whales are plentiful, no issues with the boat.
Sun Jun 16 22:00 2019 NZST
No position sent.
We have returned from visit in Slovenia where we stayed at Tanja's mum. Had visited places in Italy and Slovenia, mainly ones we have not seen yet. Lots of infrastructure work everywhere. Brussels loaning plenty of money out to keep EU economies oiled. We believe that easy money policy globally will remain in place. Meaning that one should hold on for real assets as they will hold true value on average. In process of hordes of investors gradually realizing the game reserve banks are playing, one should be able to play these sentiment shifts among asset sectors to enhance returns. This will remain our main investment strategy.
We are now nearly ready to depart Sydney. Hulls are in process of cleaning. Boat is in good shape. No issues during absence.
Go East Rally participants had rough time going to NC this year, reminder one needs to be careful.
We started looking now at current predictability of major weather models. Expect to start passage start of july, starting from Coffs Harbour. Alternative is to start from Gold Coast however this will make it more windward sail (around 10 degrees), which is not desired. See planned path and alternative from Gold Coast.
Fri Apr 26 20:11 2019 NZST
No position sent.
Today was Tanja's last day of office work. Luckily unharmed by near 30 years of spending working on chair in plastic office, full of carcinogenic substances and surrounded by rat race spirituality.
Now we both ready to transition to full time investors as per our long term plan. No, no sitting in the office. It is all about health and well-being.
Health is very important and prevention beats cure every single time by 1000 to 1.
Lets hope we get couple decades of healthy adventuring.
And we will now drink to that !!!
Fri Feb 22 19:21 2019 NZDT
No position sent.
I am spending time preparing boat for next season of sailing. Plan is to go To Coffs Harbour in June, then cross to New Caledonia, then maybe Fiji or Vanuatu. Then back in december.
Major enhancements:

- spare autopilot - non-electric, based on sheet tension

- new electric outboard motor Torqeedo 1003, replaced old Mercury 9.9

- 400 AH lithium batteries replaced 480 AH GEL

- itemized list of things and where exactly are located on boat - unbelievably important

- driver seat cover to minimize moisture entering inside boat during sail.

- improved mosquito net

- improved gennaker furling system

- improved water making ability to make water during sail, even in rough conditions

- removed 150 kg of chain

- dyneema ropes used for reefing so downwind reefing is much easier.

etc, etc
Replacement of GEL batteries with lithium batteries saved us 100 kg on port stern side. Replacement of gas outboard with electric, removed 50 kg from stern. Above two changes have made boat sit in water better. Now water noticeably smoother leaves the boat

under sail or motor and drive appears smoother and maybe faster. See pic. Red line is waterline before and after.
I will not be updating this blog in the future as noticed some spying going on for wrong reasons.
PAPIGA - test 1
Danes sem cel dan posvetil raziskavi kako najbolje pripet vrv ki jo vlecem za sabo v neurju in katera je najbolj varna smer ce imamo valove ki prihajajo z dveh razlicnih smeti.
Konec test1
Loading map and updates ....
Loading track, please wait ....