Red Witch II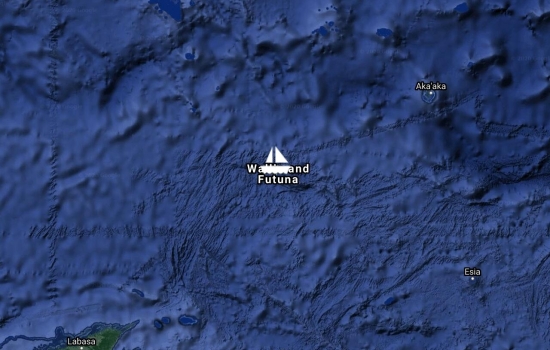 Wed Aug 30 8:55 2017 NZST
GPS: 14 17.67S 178 09.63W
Run: 280.8nm (508.2km)
Weather: nice sunny then like weather changes to more severe conditions had to leave.
WE are enjoying a lovely time in Futuna . buss ride around the island, dinner with friends, were the only two boats here, S/V Hotspur.

WE had a blast going for the day sail West, then returning as the weather went bonkers to Alofi for shelter. Which is fantastic.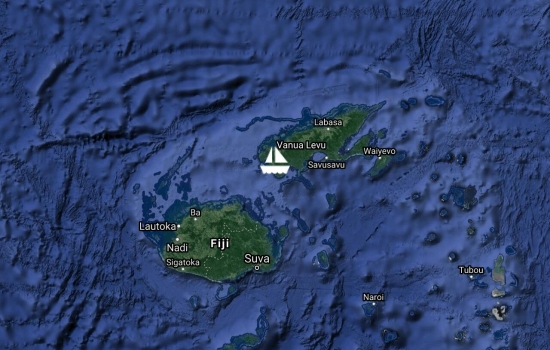 Mon Aug 7 0:00 2017 NZST
GPS: 16 59.56S 178 41.06E
Run: 284.5nm (514.9km)
Weather: beautiful
Savusavu Fiji, nice to make it:Red Witch is enjoying her self, liking adventure again...upon arrival Cape Taveuni gave us a kick, 40.6 kts and current to pin us into the headland, of course middle 3-4AM....Squally Thunderpants strikes a match.

wow what fun doing 360's out there trying to guess at the next step, after all navigation aids went bonkers, compass sprung a leak & lept off our cosmic radar, In the Dark...yes such a big tube ride for Red Witch, yea we made it! Who says Teahupoo surfing spot in Tahiti is the toughest and biggest wave in the world.... Cape Taveuni is underrated! ! !🏁 Oh never mind the flying tigers. in Africa..in Taveuni flying fish are the baddest anywhere. Have red flashing lights, new computerized version. Met up with Bruce on S/V Skabenga, super nice guy.
Fri Jul 28 0:00 2017 NZST
GPS: 14 19.26S 178 03.78W
Run: 142nm (257km)
Weather: Beautiful, then changes to drive us onward.
Alofi is a world class destination for snorkeling, we are happy we stopped to see what it is like with a beautiful rainbow across a deserted beach and coral gardens below while in bliss. I loved Alofi. the 2 locals were very real and super nice.
Thu Jul 20 0:00 2017 NZST
GPS: 13 22.90S 176 10.86W
Run: 239.5nm (433.5km)
Weather: Windy, and choppy, nice and interesting
loved exiting the pass at low tide Class III rapids, had a blast.
Mon Jul 10 10:40 2017 NZST
GPS: 15 56.5336 S 173 46.0710 W
Run: 188.3nm (340.8km)
Weather: Niuatoputapu Tonga, perfect day sunshine and breezes, warm, tropical and mellow having a great time with our Tongan Family.
Enjoying a very remote area of our world, the locals whom are preparing for a wonderful visit from their Kingdom of Tonga, King. The three villages here are being carefully groomed, decorated natively for the trade show. Much like the early traders this area focuses on fair trade and sustainable crops, fishing and extended family. We have been fortunate to be included in the village affairs culturally and with our presence finding things to help with. Volunteering helps greatly, as does generosity. Marathon swimming is gentle and easy here. Actually we are the only boat here, for a week. nice. Great water activities like snorkeling have been fun.
Patricia thinks position is 15 56s and 173 46e
Tue Jun 13 12:23 2017 NZST
GPS: 18 39.51637S 173 58.96539W
Run: 1365.8nm (2472.1km)
We have arrived to Tonga and enjoying every minute, S/V Atmos teamed up to tow us off of the customs dock due to the rough current and wind shoving us into it, our little 25 HP Kubota just needed a jolt. We are so happy! Lots of missing teeth around here, love the ambiance and friendly loving generous spirited people.All good.
Tue Jun 13 12:16 2017 NZST
No position sent.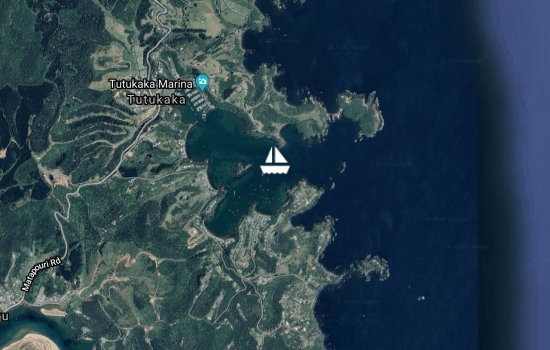 Mon May 15 10:16 2017 NZST
GPS: 35 36.99350S 174 32.17221E
Run: 59.4nm (107.5km)
Enjoying Tutukaka with Rat Bag only 2 beautiful oldie vintage boats in Bay on anchor. A mystery where all the cruisers are, this bay is amazingly peaceful and beautiful. Waiting for early cyclones to pass for exit strategy North, internet is accessible.
Fri Apr 21 9:36 2017 NZST
GPS: 36 8.53865S 175 22.50909E
Run: 65.2nm (118km)
We are enjoying many extremely challenging boot camp prep hikes 6 to 8 hours is a stretch for us, well worth it. A hikers paradise, utopian delight one moment the next turn, an endurance athlete's survivors gruelling greatest race on earth. Top it off with a refreshing dip in the ocean, solar shower, a beer for rewards after dusk once we make our way home to Red Witch. Inspiring! fixed a burst hose, engine running again. Yea! thank you locals for drumming up the helpful part.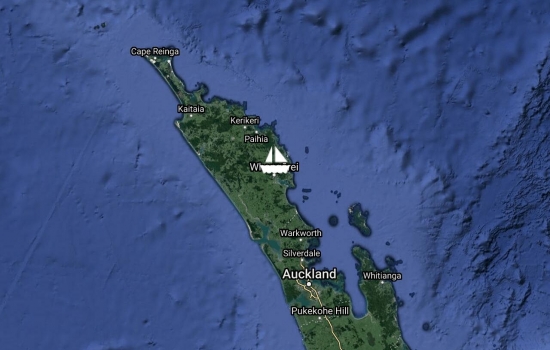 Sun Mar 12 8:34 2017 NZDT
GPS: 35 43.57687S 174 19.80657E
Run: 545.4nm (987.2km)
Happy to have a completely outfitted beautiful vintage cruiser racer, we are so fortunate, Red Witch is almost ready to go! Fitting the last components while I visit the States to pick up one more thing...Indian Ocean charts. Yippee!

Oh our little Cirrus Kia Ora, is so excited for us, glad the base of her mast, being so corroded was the only mishap during our racing days with her, all fixed already! Kia Ora will be waiting for us once we return to New Zealand asking all kinds of questions about our trip.
Sat Feb 18 17:52 2017 NZDT
GPS: 43 30.71517S 172 39.22473E
Run: 543.2nm (983.2km)
Oh we are so happy, we are actually going sailing. Visiting the US for 3 week will be interesting. We recently raced our 20 foot trailer sailer, our last race of the season and became dis masted with the gusty conditions. It was actually a fun day with all of the commotion onboard, our friends were wondering how we would make it back to shore. Tow. All in all we are going to fix her eventually once ready to. Red Witch is our priority and the little Cirrus will be at our family's home in Lake taupo for a few years while we go sailing around the world. How fun..
Mon Oct 10 16:45 2016 NZDT
GPS: 35 45.56S 174 19.807E
Run: 165.1nm (298.8km)
Solid Working contracts continue to present us with retrofit possibilities. I am almost thinking we may never leave the land of wonder and opportunity. Vicariously enjoying our cruising friends progress as they sail into the seas of enchantment. For now, we are content to love New Zealand. Happy Sailing....
Sat May 7 16:21 2016 NZST
GPS: 37 38.12826S 176 10.55655E
Run: 42.6nm (77.1km)
Avg: 1667knts
24hr: 40007nm
Mooring leased after dragging anchor
Sat May 7 16:19 2016 NZST
GPS: 37 2.96153S 175 56.17497E
Run: 19.8nm (35.8km)
Avg: 692knts
24hr: 16608.9nm
Wind window, and rest stop
Sat May 7 16:17 2016 NZST
GPS: 36 49.70266S 175 42.42940E
Run: 15.8nm (28.6km)
Avg: 376.7knts
24hr: 9040.5nm
Sat May 7 16:15 2016 NZST
GPS: 36 36.47875S 175 47.02499E
Run: 38.5nm (69.7km)
Sun Mar 6 0:00 2016 NZDT
GPS: 36 11.739S 175 19.121E
Run: 1.4nm (2.5km)
Thu Mar 3 0:00 2016 NZDT
GPS: 36 11.60S 175 20.64E
Run: 30.4nm (55km)
Mon Feb 29 0:00 2016 NZDT
GPS: 36 23.103S 174 47.72E
Run: 39.3nm (71.1km)
Mon Feb 29 0:00 2016 NZDT
GPS: 36 17.29S 174 48.68E
Run: 6.8nm (12.3km)
Sun Feb 28 0:00 2016 NZDT
GPS: 35 51.43S 174 32.12E
Run: 67nm (121.3km)
Fri Feb 26 0:00 2016 NZDT
GPS: 36 49.57S 174 29.732E
Run: 71.7nm (129.8km)
Reotahi Home trailer sailer outing to our old home on the beach in Reotahi Bay where we anchored Red Witch for 6 months on the shelf in front of home Deb found us with Richard, while she was sailing in New Caledonia.

. Here is where Robin stored the Nolex 22 trailer sailer Little Red Witch, (all red white accent stripe) after restoring her in Kerikeri at will Bingham's shop while he was away.

We sold her after a race because, we wanted a lighter easier boat to handle and tow throughout New Zealand next season to South Island.Here we tested Kia Ora, newly restored Cirrus, Robin restored her at Richards Reotahi Home while he was in Australia and the Simon's Ocean beach home while they were judging yachts performance on the East Coast USA.
Sat Feb 13 0:00 2016 NZDT
GPS: 35 47.35 SS 174 27.87 EE
Run: 1nm (1.8km)
Fri Feb 12 0:00 2016 NZDT
GPS: 35 46.733 SS 174 27.128 EE
Run: 5.3nm (9.6km)
Heading to Pahrua Bay to sail our Cirrus 20 and RW
Fri Oct 23 22:43 2015 NZDT
GPS: 35 49.69827S 174 31.46459E
Run: 1.2nm (2.2km)
Avg: 38.6knts
24hr: 925.7nm
Fri Oct 23 22:41 2015 NZDT
GPS: 35 50.70547S 174 31.11053E
Run: 67.8nm (122.7km)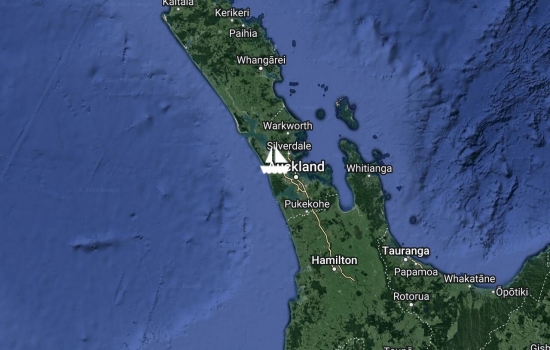 Fri Feb 27 0:00 2015 NZDT
GPS: 36 49.57S 174 29.732E
No blogs available for this yacht.
Loading map and updates ....
Loading track, please wait ....