RESTLESS
Wed Oct 16 8:53 2019 NZDT
GPS: 17 41.61981S 168 15.94289E
Run: 18.9nm (34.2km)
Back to Mele Bay.

Good holding, steep anchorage at 30ft, 100ft chain hanging now in 75ft of water.

Sunny, 15knt S/SE .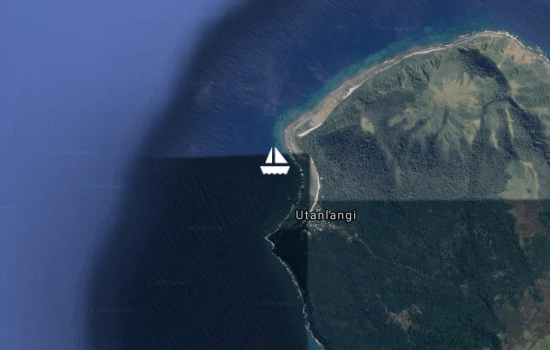 Tue Oct 15 8:48 2019 NZDT
GPS: 17 25.51292S 168 19.42189E
Run: 58.3nm (105.5km)
Undine Bay, Gunnar. Very rolly anchorage !


Anchored in 34ft, rocky difficult one: had to dive to liberate the anchor.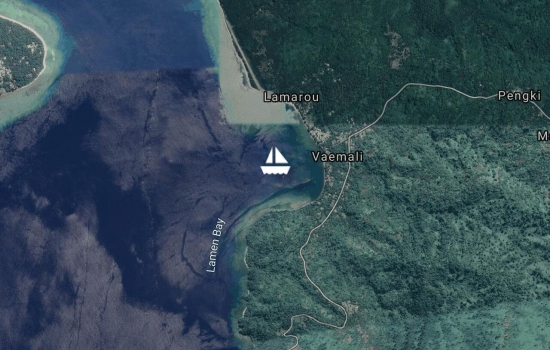 Sun Oct 13 8:30 2019 NZDT
GPS: 16 35.74027S 168 9.74073E
Run: 28.3nm (51.2km)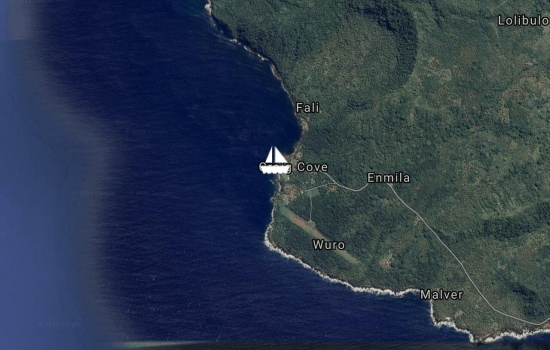 Fri Oct 11 8:38 2019 NZDT
GPS: 16 15.52168S 167 55.17494E
Run: 16.4nm (29.7km)
Craig Cove, second visit this year.

Anchoring in 22ft black sand good holding.Nice snorkeling along shore.

Kava with Francis Family.
Thu Oct 10 20:39 2019 NZDT
GPS: 16 7.51631S 168 7.44099E
Run: 113nm (204.5km)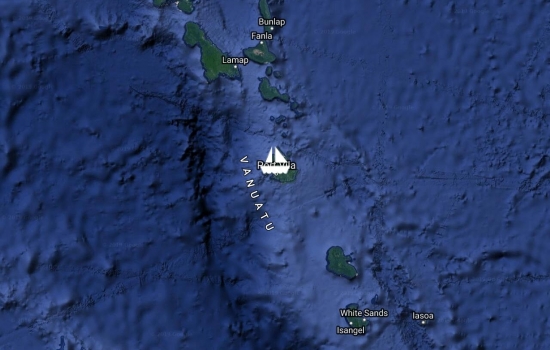 Tue Sep 10 8:42 2019 NZST
GPS: 17 44.97392S 168 18.77529E
Run: 171.7nm (310.8km)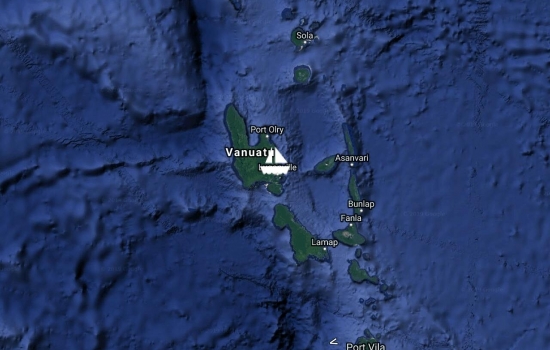 Mon Sep 2 14:43 2019 NZST
GPS: 15 31.29167S 167 9.98138E
Run: 99.5nm (180.1km)
Back to Santo since Sunday morning.

Gaua to Luganville in 16 hours, 15/18knts East with a little bit of North for the major part, gradually dying to 10 and less early Sunday,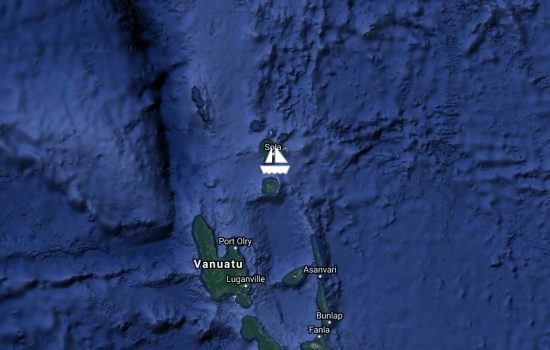 Tue Aug 27 7:33 2019 NZST
GPS: 14 8.17571S 167 34.35693E
Run: 863.6nm (1563.1km)
Weather: Sunny with 50%cloud cover in the morning
Anchored at Gaua alias Santa Maria, Banks since yesterday afternoon after 13 hours of 12/15knts close reach sail, Sunny, from Hog harbor, Santo. Well sheltered anchorage surrounded by reefs, reminiscent of French Polynesia!
No blogs available for this yacht.
Loading map and updates ....
Loading track, please wait ....