Slow Flight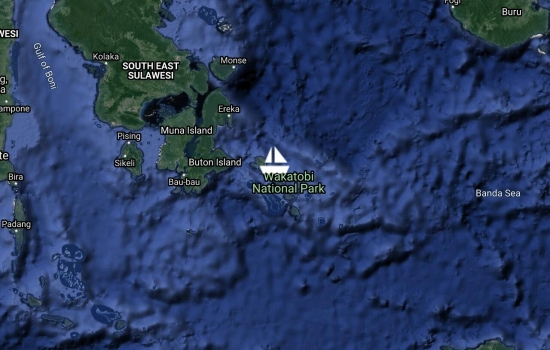 Mon Aug 20 14:44 2018 NZST
GPS: 05 28.32S 123 45.39E
Run: 1312.4nm (2375.4km)
Weather: Sunny and 10-15 knots of wind from the SE here at Hoga Island, Wakatobi marine national park, Indonesia
Tue Jul 17 19:18 2018 NZST
Run: 497.8nm (901km)
Weather: Sunny and blowing 20 knots here at Horn Island anchorage.
All is well. Waiting to make the jump to Indonesia in a few days : )
Sat Jun 23 14:32 2018 NZST
Run: 1394.3nm (2523.7km)
Avg: 3.8knts
24hr: 91.6nm
No blogs available for this yacht.
Loading map and updates ....
Loading track, please wait ....