Soteria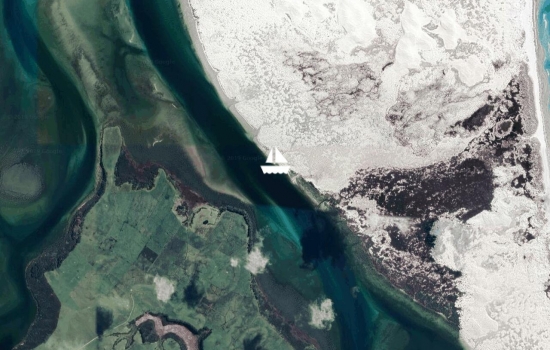 Sat Jan 26 9:58 2019 NZDT
GPS: 34 33.3425S 172 57.9718E
Run: 31.3nm (56.7km)
Weather: Fine and warm barometer 1018.6
Anchored in the Parengarenga Harbour close to the sand dunes which are the most amazing shade of white, and I mean white! It looks like snow!!

It was like waking up on another planet. One of the most beautiful places I have seen in all my years in NZ
Thu Jan 24 15:43 2019 NZDT
GPS: 34 49.460S 173 24.575E
Run: 53.6nm (97km)
Weather: Overcast but warm barometer 1013.3
Sitting in Matai bay on the KariKari Peninsula. Hanging out waiting for the wind to ease and change so we can head to the top of NZ.

Great bay to relax in . Had some good fishing and experiencing what must be one of the most beautiful coastlines in New Zealand. Had world famous fish and chips at Mangonui last night.... while the smoked Kawahai rested in the fridge

Love to all
Tue Jan 8 18:09 2019 NZDT
GPS: 35 15.3108S 174 11.8215E
Run: 37.9nm (68.6km)
Weather: Hot and clear barometer 1017.7
Kyle and Caz on board and we are having an awesome time cruising around BOI. The weather has been the best for a long time. The fishing needs some more practice but lots of swimming and fun being had.
No blogs available for this yacht.
Loading map and updates ....
Loading track, please wait ....