Vivacious
Thu May 4 18:19 2017 NZST
GPS: 34 48.74152S 179 32.84489E
Run: 0.5nm (0.9km)
Departure delayed because of Tropical Cyclone Donna, so killing time in Opua Marina
Sun Apr 30 21:15 2017 NZST
GPS: 34 48.82820S 179 32.31445E
Run: 308.3nm (558km)
Sitting in Opua Marina waiting to depart Sat. May 6th. Weather looking good .be nice to get underway.Vivacious and Jane ready to go to warmer climates.
Wed Oct 29 5:41 2014 NZDT
GPS: 35 18.897S 174 07.326E
Run: 148.5nm (268.8km)
Avg: 4.1knts
24hr: 98.3nm
Arrived Opua Tuesday pm. Interesting passage overall. Lots of motoring, a bit of everything, last 100nm into Opua bloody awful,nice to be home, so see you all around the cruising circuit over summer.
Mon Oct 27 17:26 2014 NZDT
Speed:
7
knts
Run: 310.8nm (562.5km)
Avg: 6.6knts
24hr: 158.2nm
Weather: WD WNW 18, sea sloppy,80% cloud cover
all well on board, ETA Opua ,early pm tuesday
Sat Oct 25 18:17 2014 NZDT
Run: 149.6nm (270.8km)
Avg: 5.7knts
24hr: 136.2nm
motoring into 12kn southerly headwind. becomming a long battle in light winds. BS 5.6 course 185mag. " Freebird" beside us 1st yacht since leaving Fiji. Russ
Fri Oct 24 15:55 2014 NZDT
Speed:
6
knts
Run: 619.6nm (1121.5km)
Avg: 6.4knts
24hr: 153.8nm
Weather: light southerly wind,slight sea
under motor, so zigzaging down the pacific trying to get some wind advantage.Course currently 145mag.I might buy a launch. Russ
Wed Oct 22 10:27 2014 NZDT
No position sent.
Weather: winds SE 20 with choppy seas.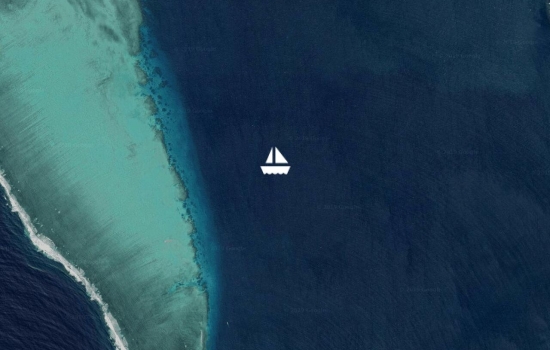 Mon Oct 20 15:15 2014 NZDT
GPS: 17 54.209S 177 13.266E
Run: 18.8nm (34km)
Cleared out and on our way,nearly at the Navula Pass, light wind on the nose so motoring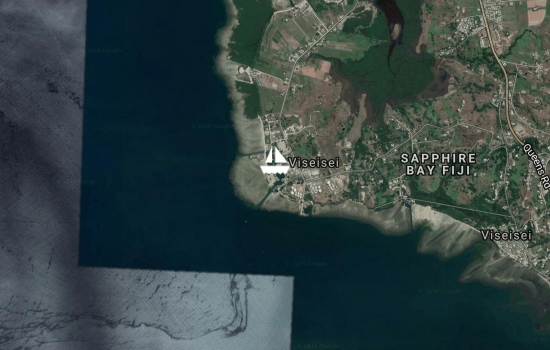 Sat Oct 18 18:32 2014 NZDT
GPS: 17 40.859S 177 23.152E
Run: 14.5nm (26.2km)
Came into Vuda Point Marina today in preparation for takeoff on monday hopefully. Fueled up today ,so aleady apart from customs clearance.
Thu Oct 9 10:11 2014 NZDT
GPS: 17 46.203S 177 11.194E
Run: 8.3nm (15km)
back in Musket Cove,didn't fancy another night rolling around in mana lagoon.Good choice,it is like an infinety pool in here this morning. Just off for a game of golf.
Wed Oct 8 10:09 2014 NZDT
GPS: 17 40.700S 177 06.280E
Run: 8.4nm (15.2km)
Anchored at Mana Island Lagoon , very poor weather,so will stay put today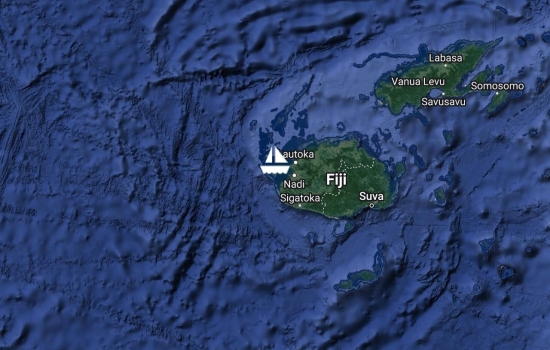 Mon Oct 6 10:49 2014 NZDT
GPS: 17 46.253S 177 11.190E
No blogs available for this yacht.
Loading map and updates ....
Loading track, please wait ....