White Hawk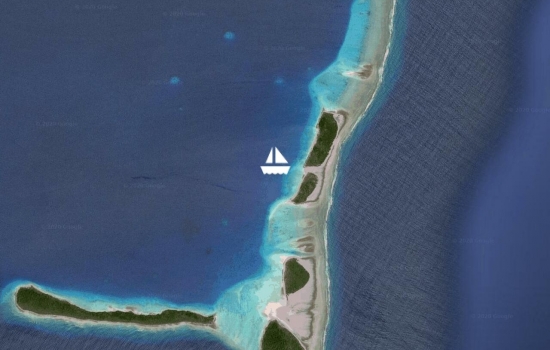 Fri Aug 7 8:18 2020 NZST
Speed:
0.0
knts
GPS: 11 22.99N 167 00.46E
Run: 33.9nm (61.4km)
Weather: Weather became more squally after arrival with winds gusting to 30k and heavy rain. 8/6/2020 3:11 AM UTC
Arrived back in Rongelap Thursday after a fast day sail from Rongerik in 17-22k wind from 92-99T.
Wed Jul 29 8:42 2020 NZST
Speed:
0.1
knts
GPS: 11 22.64N 167 30.44E
Run: 44.5nm (80.5km)
Weather: Wind 9k 056T. Sunny with 20% cloud cover. Bar 1012. 7/28/2020 8:10 PM UTC
Arrived Sunday in Rongerik, RMI after a day sail in light winds from Rongelap. Our boat was rammed numerous times by a 15-20' shark about a half mile out while motoring toward the west pass. The loud "booms" were quite unsettling but in the end there was no significant damage other than the loss of some bottom paint. Stern reminder: DO NOT FALL OVERBOARD AT SEA!
Sun Jul 12 12:30 2020 NZST
Speed:
0.0
knts
GPS: 11 09.85N 166 53.23E
Run: 24.7nm (44.7km)
Weather: Wind 17k 076T. Sunny skies with a few clouds and a short shower crossing the lagoon to the anchorage. 7/12/2020 12:12 AM UTC
Anchored Sunday off the village church at Rongelap Atoll, RMI to deliver supplies. Departed Majuro Friday morning and had a fast passage with wind mostly 20-25k, gusting 30, on the beam. Slowed the boat the last 24 hours and sailed under double reefed main and no genoa from 70 miles out to avoid arriving too early.
No blogs available for this yacht.
Loading map and updates ....
Loading track, please wait ....