Fluenta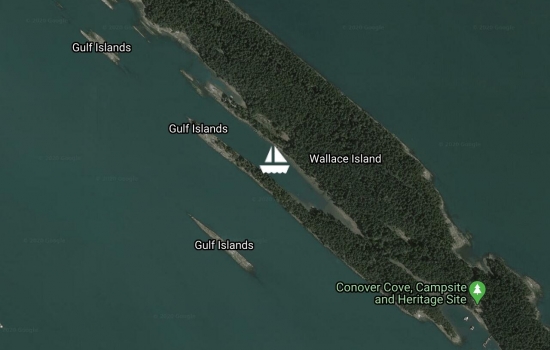 Sat Jul 4 22:25 2020 NZST
GPS: 48 56.516N 123 33.254W
Run: 104.5nm (189.1km)
Weather: Sunny?ish
Anchored with stern tie into a busy Princess Cove on Wallace Island. Busy boat with three adults and eight kids onboard.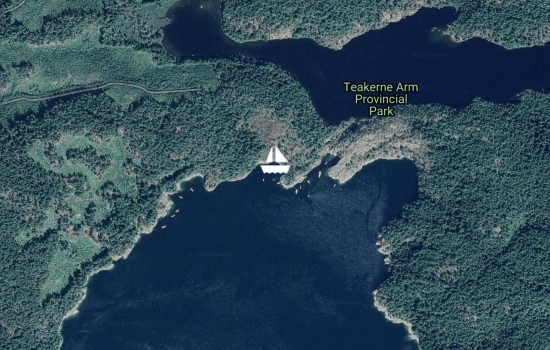 Thu Jul 2 16:51 2020 NZST
Speed:
0
knts
GPS: 50 11.935N 124 50.904W
Run: 8nm (14.5km)
Weather: Mostly sunny
Happy Canada Day. We are enjoying a few days anchored and stern tied in Teakerne Arm near Cassel Falls. Seems odd to have cliffs close by on three sides. Nice spot with daily hikes to have freshwater swims in Cassel Lake. Dolphins putting on a daily show including having three dolphins do a flip together close while I was paddleboarding. We will start the trip back south tomorrow.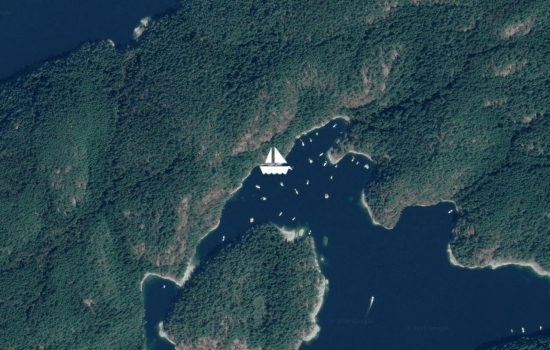 Sun Jun 28 11:41 2020 NZST
GPS: 50 07.642N 124 42.337W
Run: 1.7nm (3.1km)
Weather: Sunny and light winds
Anchored with stern tie to a tree in Tenedos Bay. Picturesque site with a nice hike to Unwin Lake for fresh water swimming from the rocks.
Wed Jun 24 11:10 2020 NZST
GPS: 50 08.545N 124 40.550W
Run: 74.9nm (135.6km)
Weather: High overcast. Zero wind. Sea temp up to 20C !
Stern tied into Melanie Cove after a nice downwind sail across the Strait of Georgia. Melanie Cove and its neighbour we hiked to yesterday, Laura Cove, featured several times in the classic "Curve of Time". Seemed busy here to us, seven boats, but apparently in a normal year this place is packed.
Sun Jun 21 19:54 2020 NZST
GPS: 49 11.607N 123 51.927W
Run: 40.5nm (73.3km)
Weather: Sunny and 9 kts TWS
Fluenta and crew are on the move again. Anchored near Nanaimo heading north towards Desolation Sound tomorrow. Nice passage today including sailing through Dodd Narrows after waiting for a massive log boom today get unstuck in the narrows.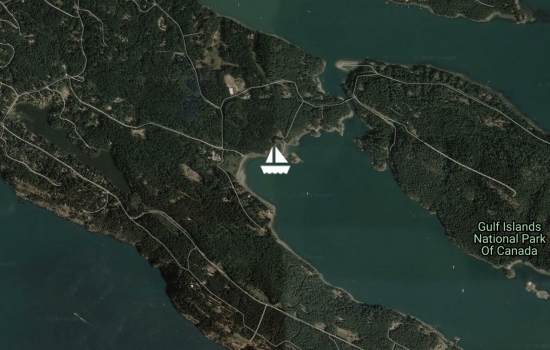 Wed Apr 15 17:18 2020 NZST
Speed:
0
knts
GPS: 48 45.602N 123 15.871W
Run: 9.5nm (17.2km)
Weather: Sunny ! Air temps up to 15C but the water still about 10C. Night time lows now only down to 5C. Getting warmer.
Fluenta and crew are off the dock for a few days enjoying Spring. Anchored in Medicine Bay off Pender Island enjoying the peace and quiet. Time for playing with our paddleboards, rowing Trickle, yoga and hiking. Lots of wildlife including bald eagles, turkey vultures, geese, ducks, seals and the Easter Bunny. As a special treat, on one of the paddleboarding trips through Pender Canal one of the seals followed me for about twenty minutes.
No blogs available for this yacht.
Loading map and updates ....
Loading track, please wait ....