Galilee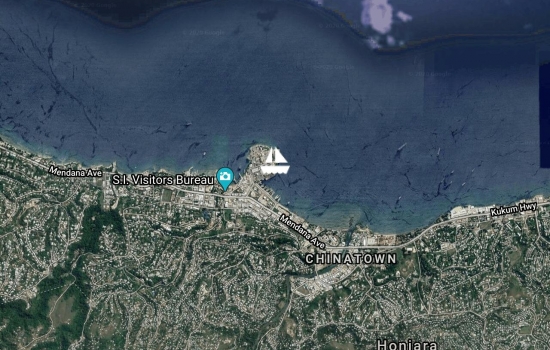 Mon Dec 18 13:14 2017 NZDT
GPS: 9 25.73064S 159 57.58416E
Run: 31.6nm (57.2km)
Avg: 4.6knts
24hr: 110.1nm
At Honiara quarantine & customs. In about an hour will be unloading donated cargo for local pre school, school, and art school.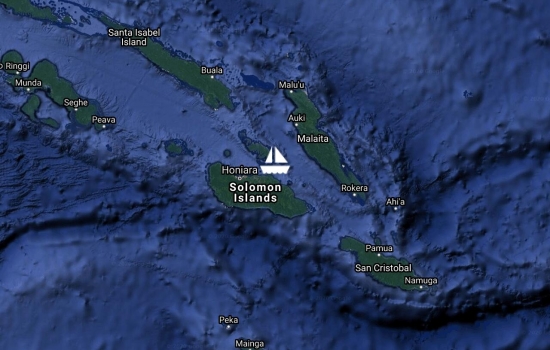 Mon Dec 18 6:20 2017 NZDT
GPS: 9 24.39684S 160 25.3431E
Run: 65.3nm (118.2km)
Avg: 11.9knts
24hr: 286.2nm
Motoring all night to Honiara Mon Dec 18 0:52 2017 NZDT
GPS: 9 56.75076S 161 12.5169E
Run: 31.4nm (56.8km)
Avg: 2.6knts
24hr: 62.6nm
Sun Dec 17 12:50 2017 NZDT
GPS: 10 11.85714S 161 35.59206E
Run: 35.8nm (64.8km)
Weather: Flat calm, 45 miles sth Guadalcanal Island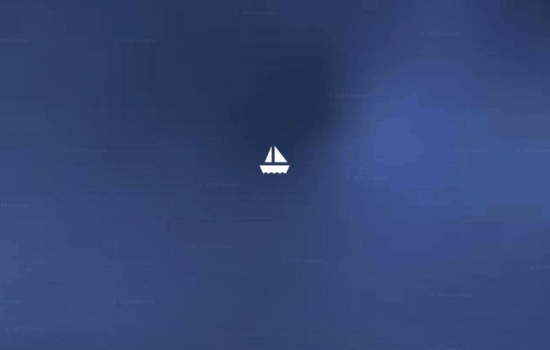 Sat Dec 16 13:54 2017 NZDT
GPS: 10 25.13472S 162 4.18656E
Run: 10.4nm (18.8km)
Avg: 6.8knts
24hr: 162.5nm
Plan to be at Honiara quarantine 8am Monday
Sat Dec 16 12:22 2017 NZDT
GPS: 10 27.44634S 162 13.0842E
Run: 80.7nm (146.1km)
Avg: 6.2knts
24hr: 149.6nm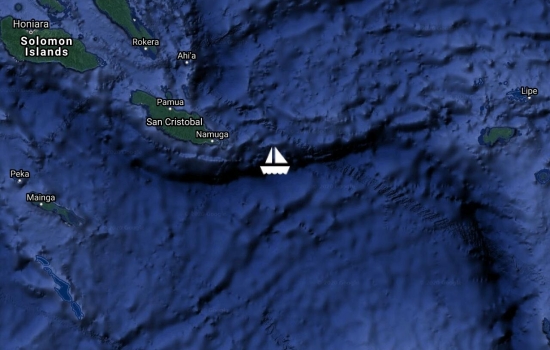 Fri Dec 15 23:25 2017 NZDT
GPS: 11 14.81076S 163 5.66148E
Run: 74.5nm (134.8km)
Avg: 29.1knts
24hr: 698.4nm
Weather: Big sea running, wind up, and darn nasty day
Fri Dec 15 20:52 2017 NZDT
GPS: 12 3.23082S 163 49.40682E
Run: 61.3nm (111km)
Avg: 3.8knts
24hr: 91.1nm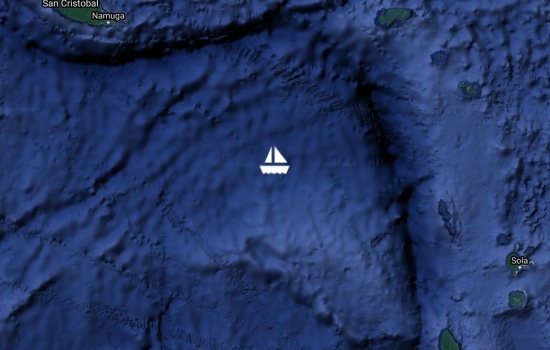 Fri Dec 15 4:43 2017 NZDT
GPS: 12 43.55214S 164 25.0296E
Run: 135.7nm (245.6km)
Avg: 8.1knts
24hr: 194nm
Heading for lee side San Cristobel. Getting thrown around.
Thu Dec 14 11:56 2017 NZDT
GPS: 13 59.53164S 165 57.56838E
Run: 110.9nm (200.7km)
Avg: 5.1knts
24hr: 122.6nm
Wed Dec 13 14:13 2017 NZDT
GPS: 15 8.32182S 167 7.17012E
Run: 27nm (48.9km)
Weather: windy and sea rough
Sheltering from weather and expect to leave Monday towards Honiara
Sun Dec 10 15:09 2017 NZDT
GPS: 15 31.407204S 167 11.406444E
Run: 39.4nm (71.3km)
Weather: Fine and seas calm. Good sailing making 5 to 7 knots.
Enjoying a day in Luganville. An area with beautiful cool and clear fresh water swimming holes. Delivered to the local kindergarten books, educational materials and clothing which had been donated in NZ.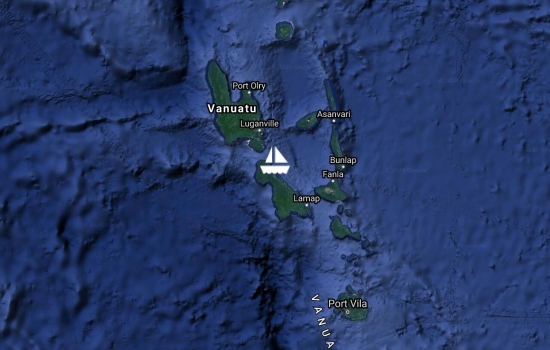 Sat Dec 9 22:06 2017 NZDT
GPS: 16 3.43632S 167 23.99676E
Run: 118.2nm (213.9km)
Weather: Calm sea, very light wind
Arrived 22:00 Dec 8 local time. Hot and sticky. Boat running well at 6 knots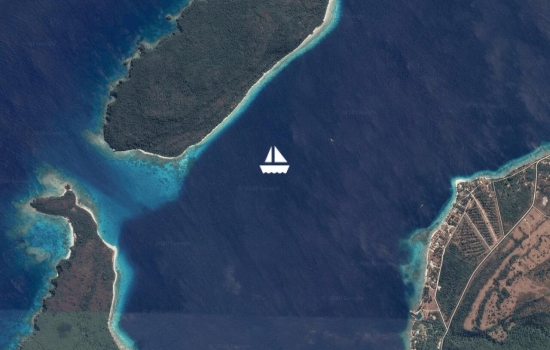 Thu Dec 7 18:45 2017 NZDT
Run: 13.2nm (23.9km)
Left Port Vila last night and now in Havannah hArbour , North Efate. This was a very busy harbour during WW2 and there's are many coke bottles to be found. A small museum on the shore of the harbour has a great collection as in those days each coke bottling company made their own bottles and put their city name on them.
Wed Dec 6 9:12 2017 NZDT
GPS: 17 44.80553s 168 18.69654e
Run: 131.8nm (238.6km)
Avg: 5.7knts
24hr: 136.8nm
Anchored at Port Vila and awaiting Customs. Presumably they will take a Yachting World mooring buoy and get familiar with this interesting town.
Tue Dec 5 10:04 2017 NZDT
Run: 259.7nm (470.1km)
Their SSB antenna is damaged - they can receive but not transmit.Hi Patricia, An update from Galilee. Their SSB antenna is damaged - they can receive but not transmit. Yesterday we received via InReach. At 4:39pm NZ DST. Thanks to Rob for this.
Tue Nov 28 13:28 2017 NZDT
Run: 54.2nm (98.1km)
Galilee has been at Prony , Isle of Pines, Now in route to Mare in the Loyalty Is thanks
Mon Nov 20 9:41 2017 NZDT
GPS: 22 16.617s 166 26.396e
Run: 268.5nm (486km)
Avg: 3.6knts
24hr: 87.3nm
Weather: fine, SE15
a good day to be in Noumea.
Fri Nov 17 7:54 2017 NZDT
Run: 152.1nm (275.3km)
Avg: 6.7knts
24hr: 160.1nm
Weather: 25plus SE
Thu Nov 16 9:06 2017 NZDT
Run: 97.9nm (177.2km)
Avg: 45.5knts
24hr: 1091.4nm
Weather: S / SE around 25
All OK. A man of few words!
Thu Nov 16 6:57 2017 NZDT
Run: 1.9nm (3.4km)
Weather: off norfolk wind E/SE up to 25
Last evening, 20:49NZDST. Via In Reach -29.395401 Lon 168.681722
Wed Nov 15 19:34 2017 NZDT
Run: 0.7nm (1.3km)
Have an ssb problem so will be reporting from their InReach system. GHradio will update this page when we receive them
Wed Nov 15 13:00 2017 NZDT
Run: 279.4nm (505.7km)
Avg: 11.6knts
24hr: 279.4nm
Tue Nov 14 13:00 2017 NZDT
Run: 110.3nm (199.6km)
Avg: 4.6knts
24hr: 110.3nm
Mon Nov 13 13:00 2017 NZDT
No blogs available for this yacht.
Loading map and updates ....
Loading track, please wait ....