Neptune's Highway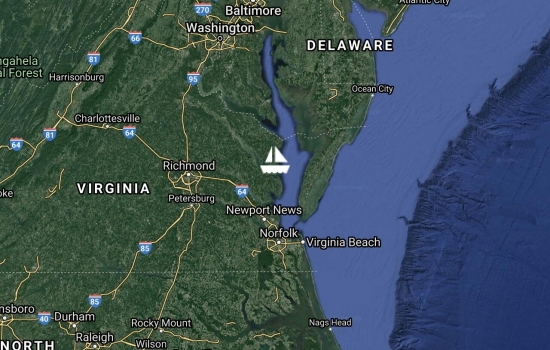 Mon Jun 1 13:15 2020 NZST
Run: 404.3nm (731.8km)
Avg: 4.8knts
24hr: 115.2nm
Sunday, May 31, 9:00pm WE'RE HERE! Sorry I didn't update yesterday. We dropped the hook in Fishing Bay, near Deltaville yesterday at 6:00pm. The 35 miles from the entrance to the Chesapeake to here was tortuous, with wind on the nose and adverse current. We had sails up and motor running and struggled to make 4.5 kts.

So it took all day to get here but so worth it. This is a beautiful, quiet, protected Anchorage and we slept like logs. Today we took a long Sunday stroll to check out the very rural neighborhood. Tonight we are sore and ready for another good night's sleep. Sunny and warm ashore today but had to put blankets on the bed for nights on the water. Perfect! In the next few weeks we'll haul the boat for hurricane season and return to St. John for a house-sit until November. So, signing off for now Thanks for following us offshore.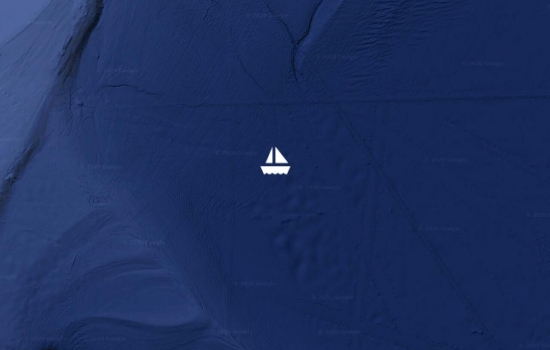 Fri May 29 1:03 2020 NZST
Run: 129.9nm (235.1km)
Avg: 32.5knts
24hr: 779.4nm
Thursday, May 28, 8:45am AST DAY 7 Back to wing and wing sailing and heading north. We'll have to jibe eventually, maybe before dark. Sun goes down at 8:45. Winds still around 10 kts apparent so pretty mellow. Saw two Portuguese Man-o-War sail by the boat, a sign of being near the Gulf Stream. They were heading south, sailing to weather and slightly heeled over. Mother nature does the most brilliant designs! Putting the lure back in the water...

Sent from Iridium Mail & Web.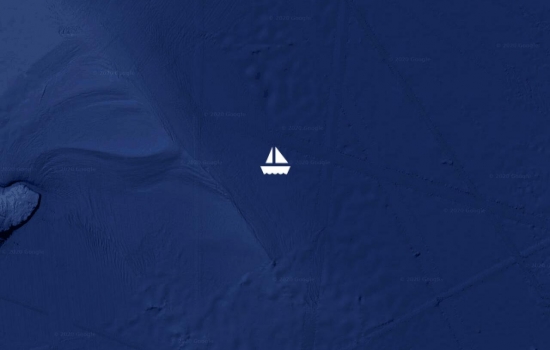 Thu May 28 21:03 2020 NZST
Run: 238.4nm (431.5km)
Avg: 5.1knts
24hr: 122.6nm
Wednesday, May 28, 3:30 pm AST DAY6 still cruising along with light winds on the beam. The wind is supposed to fill in today but hasn't happened yet. Expecting 20+ as we cross the Gulf Stream but it should be on our back. We anticipate entering the Gulf Stream Friday morning and spending the day getting across. Then entering the Chesapeake on Saturday morning. A cold front will come barreling down on Sunday so we will find a safe Anchorage before sunset Saturday At least that's the plan. Sent from Iridium Mail & Web.

Sent from Iridium Mail & Web.

Sent from Iridium Mail & Web.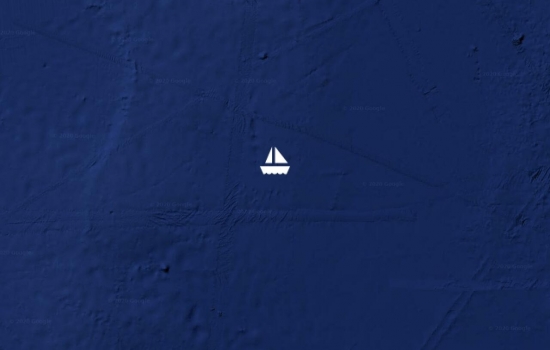 Tue May 26 22:24 2020 NZST
Run: 329.7nm (596.8km)
Avg: 7.4knts
24hr: 177.2nm
Tuesday May 26, 0600 Day 5 I did not post our position yesterday as I was not sure if anyone was getting them. Thank you, Liberty Bryer, for the confirmation.

Yesterday was brilliant! We were so worried that we'd have no wind for the first half of this trip but we've sailed the entire way. The first few days were very slow but then the wind filled in from the Northeast. Light (10-12) but our boat can do 6.5 to 7 kts close reaching in light air. Last night was cloudless and easy. We must be crossing a shipping lane because we had about 10 cargo ships pass either in front of us or behind us after days of being the only boat out here. For those of you familiar with the Bahamas, we are heading north and are about 300 miles east of Grand Bahama (400 miles east of West Palm Beach, Fla.). So we are skirting all the nasty weather that has been off the coast of Florida and have not had a single drop of rain or squall YET. I had a 12 inch flying join me in the cockpit last night. The biggest fish we've caught so far on this trip. I was tempted to save it for breakfast but returned it to its water world instead. Hope you are enjoying your morning and a cuppa. Cheers. Sent from Iridium Mail & Web.
Mon May 25 1:45 2020 NZST
Run: 325.3nm (588.8km)
Avg: 271.1knts
24hr: 6506nm
Sunday, May 24, 9:30am AST DAY3 Yesterday was pretty much a repeat of the day before. In our excitement Friday evening of having wind forward of the beam, we packed away the spinnaker and pole. With yesterday's sunrise, the wind died, it became incredibly hot on deck, and Bruce had to muscle out all the spin gear again. At 10:00 we were back in the shade of the cockpick with the spinnaker valiantly pulling us along at 4 knots in 4 knots of breeze. Not a banner day but at least we were sailing. And like the day before, the wind switched to forward of the beam at sunset and we changed sails. Last night we had a whopping 10 kts, 13 apparent, and averaged 6.9 kts through the night. This morning we are still cruising along with sunny skies and a sea that is almost periwinkle. Time to put that lure back in the water. Sent from Iridium Mail & Web.

Sent from Iridium Mail & Web.
Mon May 25 0:33 2020 NZST
Run: 286.4nm (518.4km)
Friday May 22, Day 1 Due to COVID-19, all countries in the Caribbean are closed except USVI. Hurricane season officially starts June 1, although Arthur came to the party 2 weeks early. Rather than sit around hoping an island below the hurricane belt will open up, we decided to sail up to the Chesapeake. Our plan is to put the boat on the hard, out of harms way, for the summer. We have a house-sit in Cruz Bay until November so we will return to St. John (by air). We expect very light winds for the first half of the 10 day passage. We left St. Thomas Thursday morning and have been sailing wing and wing with 6-7 knots apparent wind. This morning it's down to 4 knots so we will break out the spinnaker after breakfast. Bruce caught a tuna yesterday but it slipped the hook just as he pulled it up to the transom. Laura hooked a large chunk of sargasso weed that put up a lively fight before being reeled in. Catch and release. Our entertainment for the day.

Hope everyone is well and staying safe. Send news to neptuneshighway@myiridium.net We love hearing from you. Sent from Iridium Mail & Web.

Sent from Iridium Mail & Web.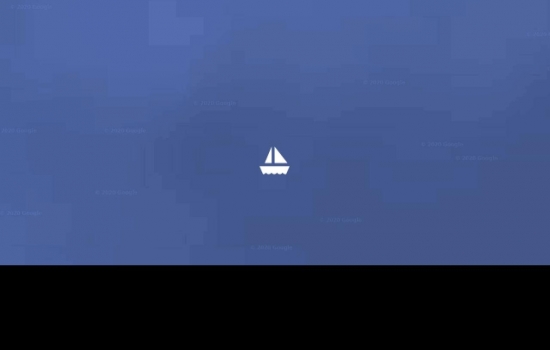 Fri Mar 13 4:51 2020 NZDT
Run: 26nm (47.1km)
Thursday, March 12, 11:30 am FINAL LEG! We had to leave Nevis because we were having too much fun and rum with the Maceks. We hope they will stop at St. John next month when they make their annual passage to Bermuda and Cape Cod. We are cruising along past St. Kitts with Statia and Saba in view up ahead. So far, a gentle, downwind sail. Can't wait to anchor off Caneel tomorrow morning and jump in the water for our final Caribbean initiation. So excited to be 'home'. Sent from Iridium Mail & Web.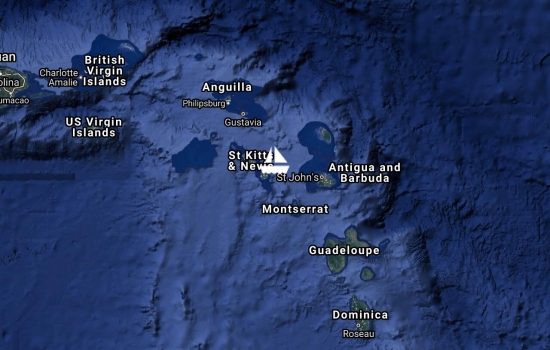 Mon Mar 9 11:15 2020 NZDT
Run: 226.7nm (410.3km)
Avg: 6.6knts
24hr: 158.5nm
Sunday, March 8, 6:00pm The anchor is down in NEVIS! In the past 30 hours we've sailed by Martinique, Dominica, Guadeloupe, and Montserrat. We would be in the lee of the island, then winds would change as we passed by the passes. So a little bit of everything. But today was spectacular! Everything you dream about Caribbean sailing. Nice steady breeze on the beam, sunshine, white clouds, gorgeous and sailing 7 knots! There is sailing traffic here, some on AIS and some not, so we must keep an eye out (after 26 days of being the only boat in the middle of the south Atlantic!). We are so happy to be here and tomorrow we will catch up with dear friends, Irene and Steve Macek, who sailed here from St. John in 1990. IF YOU WAIT LONG ENOUGH, YOUR WAKES WILL CROSS AGAIN! Tomorrow we expect a northerly to sweep down over the islands so we will sit it out here and resume our passage to St. John on Thursday. Cheers! Sent from Iridium Mail & Web.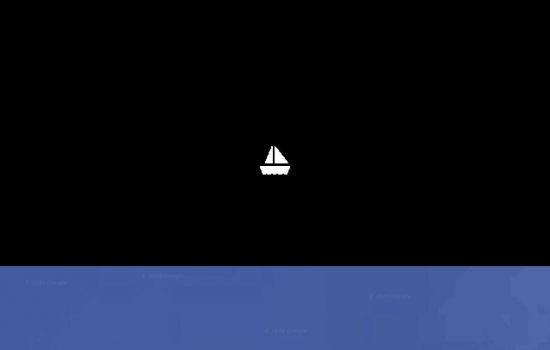 Sun Mar 8 0:54 2020 NZDT
Run: 8.9nm (16.1km)
Saturday, March 7, 8:00 am ON THE ROAD AGAIN! Back on Neptune's highway after a lovely, restful 3 day respite in Rodney Bay. We are on our way to Nevis, where we went to get married 35 years ago! Friends of ours left St. John and settled there 30 years ago so should quite a reunion.

We put 2 reefs in the main, anticipating some brisk Caribbean sailing. Once we get away from St. Lucia's acceleration zone, winds should come down to a comfortable 11-14 knots. We hope to arrive in Nevis before sunset tomorrow. Cheers! Sent from Iridium Mail & Web.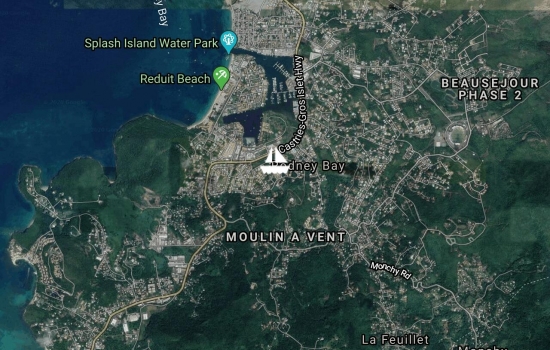 Thu Mar 5 12:09 2020 NZDT
Run: 1.2nm (2.2km)
Wednesday, March 4th, 7:00pm This morning we moved into the marina for the full-on decadent experience! There is a regular Wednesday ladies lunch gathering so Laura went and met some great cruisers who spend their winters here in Rodney Bay and had lots of good information and spear-head several local charities. We plan to purge the boat of all our extraneous bedding, clothes, and canned goods leftover from our passage, knowing that they will be useful to someone here on St. Lucia. The ladies have also organized yoga and water aerobics. This is definitely the most civilized, upscale place we have been to in the Caribbean. But, alas, we must move on! We plan to leave early Saturday for a 36 hour sail to Nevis. Then leave next Wednesday for St. John, arriving Thursday, March 12. As always, plans are subject to whim and weather. Cheer! Sent from Iridium Mail & Web.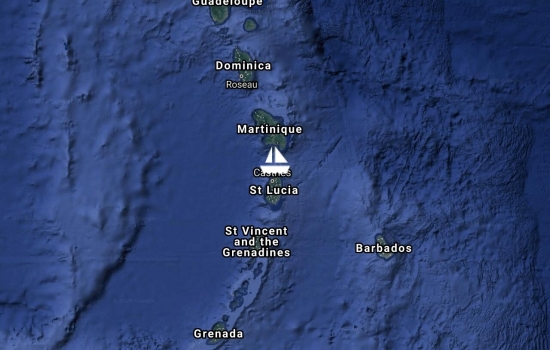 Wed Mar 4 0:27 2020 NZDT
Run: 67.2nm (121.6km)
Avg: 4.5knts
24hr: 108.6nm
Tuesday, March 3, 7:15am DAY 26. ANCHOR DOWN, St. Lucia 3900 miles. 26 days, beer and burrito for breakfast. 'Nuff said. Sent from Iridium Mail & Web.
Tue Mar 3 9:36 2020 NZDT
Run: 170.3nm (308.2km)
Avg: 6.7knts
24hr: 161.2nm
Monday, March 2, 4:00pm DAY 25, How Slow Can You Go.

Anothrer great 24 hours of sailing behind us. Although the crew did get some major wind shifts in the wee hours and had to wake the captain to help roll up the poled-out jib and the captain was very sleep deprived and grumbly. This afternoon we find ourselves surrounded by dark clouds that are messing with our wind direction and making it difficult to steer our course line. But we have lots of time to cover the last 50 miles before sunset tomorrow. All is well on board.

P. S. We scooped about a tablespoon of green slime out of our fuel tank today so shouldn't have a problem with the fuel line getting blocked and cutting out on us as we are making our approach to the anchorage. It amazes me that algae can bloom in diesel fuel (stainless fuel tank so no light gets in). Cheers! Sent from Iridium Mail & Web.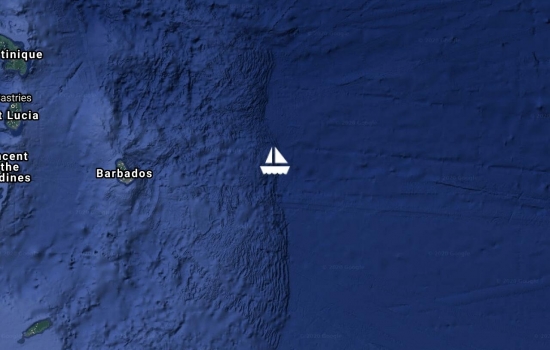 Mon Mar 2 8:15 2020 NZDT
Run: 183.2nm (331.6km)
Avg: 8.5knts
24hr: 203.6nm
Sunday, March 1,5:00 pm DAY 23 Same-o Same-o We are loving this Caribbean weather. Perfect air temperature, 14 knots of wind aft of the beam, lots od cloud cover but they are the white, fluffy kind. We are 100 miles SE of Barbados and 200 miles from our destination, St. Lucia.

If there are 360 degrees of longitude at the Equator and 60 nm between degrees, that makes the earth's circumference 21,600 miles, right? We have covered 13,000+ miles since last February when we departed from Thailand. We are ready for break and looking forward to settling in for awhile on St. John. Cheers! Sent from Iridium Mail & Web.
Sun Mar 1 10:39 2020 NZDT
Run: 3746.2nm (6780.6km)
Avg: 99.9knts
24hr: 2397.6nm
Saturday, February 29,5:00 pm DAY 22. Almost there! ETA Mar. 3.

Another gorgeous day. The pattern has been 17 kts of wind in the morning which is a bit lively, then it mellows out to 11 kts in the afternoon - enough to indulge in a glass of wine with dinner! I can't believe how much food we still have on board. When I provisioned in South Africa I had two things in mind: 1. A 30 day passage can easily turn into a 60 day passage if the engine fails (or run out of fuel) and there is no wind, and 2. everything in SA will be cheaper than than the Caribbean.

So our 'survival rations' include lots of jars of sun dried tomatoes, kalamata olives, roasted bell peppers, feta cheese, and gourmet vinegars as well as the usual pasta, rice, quinoa, lentils, wraps, canned beans, tinned tomatoes, nuts, and cuppa soup. I also have another 3 weeks worth of potatoes, onions, garlic, red cabbage and carrots and several pounds of cheese.

So it's nice to know that a trip to the grocery store won't be necessary for awhile. Our focus will be on checking in, fuel, minor repairs, major laundry, and general clean up.

And we are hoping that our 26 days off shore will count as sufficient quarantine for Corona Virus! Cheers! Sent from Iridium Mail & Web.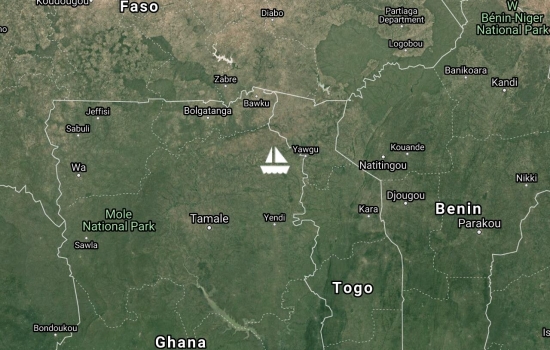 Fri Feb 28 21:09 2020 NZDT
Run: 3425.1nm (6199.4km)
Avg: 264.5knts
24hr: 6347.5nm
Friday, February 28, 6:00am DAY 21 Still cruising along with 14 kts on the beam. Another starry night. No rain. Our average speed since midnight has been 6.9. Not too shabby.

Hard to believe we've been offshore for 3 weeks. After about the first 5 days, time sorta stops until we get close to our destination. At least, on an easy passage, which this has certainly been.

Even harder to believe that in February last year we were departing Thailand! It's been an ambitious year in a notorious stretch of ocean and we're happy to have it behind us. Still no fish. Blame the sargasso weed! 600 miles to St. Lucia. All is well on board. Sent from Iridium Mail & Web.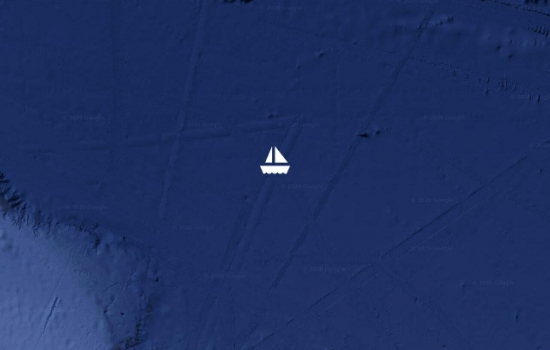 Fri Feb 28 8:12 2020 NZDT
Run: 165.3nm (299.2km)
Avg: 7.6knts
24hr: 183.2nm
Thursday, February 27, 5:00 pm DAY 21 Last night was so clear and, with no moon, perfect for stargazing. We've had no boat traffic for most of this trip but last night we had two cargo ships on AIS, heading SE. We also saw about six boats NOT on AIS, but their lights were so bright that we would see a glow on the horizon long before they were in sight so no surprises. We assume they are fishing boats. The closest land is French Guiana, about 300 miles west of us. This is the site of the infamous Devil's Island where Papillion made a career (and a book and a movie) of escaping, recapture, and escaping. It's now a popular tourist destination but we will give it a pass.

Another perfect day of easy sailing, reading, and cooking up big meals! Less than 700 miles to St. Lucia. All is well on board. Sent from Iridium Mail & Web.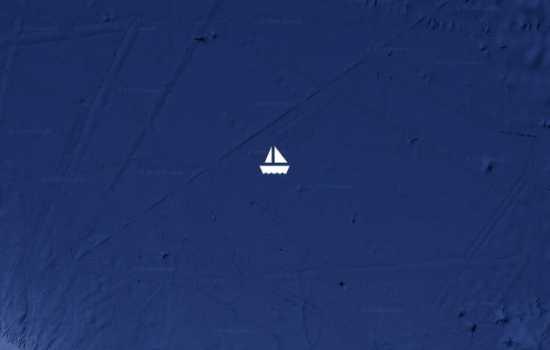 Thu Feb 27 10:33 2020 NZDT
Run: 197.7nm (357.8km)
Avg: 8.1knts
24hr: 194.9nm
Wednesday, February 26, 7:00 pm DAY 20. Today was gorgeous. We finally shook out the second reef and are sailing with one reef in the mainsail and full jib with 11-13 kts wind. We are able to sail our rhum line on a close reach. Excited to be closing in on the Eastern Caribbean. We still haven't caught a fish. One got away with our lure. Bruce has switched from pole to hand line using a rig he calls a meat hook. We've had sargasso weed since we crossed the Equator so that doesn't help. As we empty our freezer, it would be nice to refill it with Mahi or wahoo.

Really looking forward to landfall and being in familiar territory. All is well on board. Sent from Iridium Mail & Web.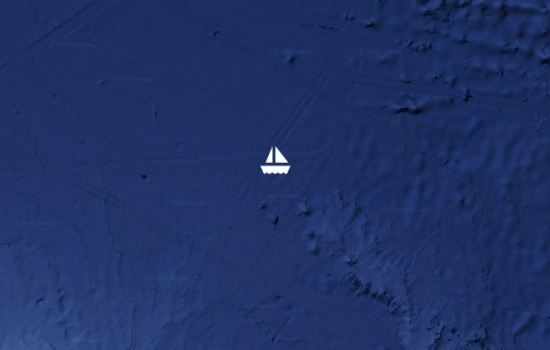 Wed Feb 26 10:12 2020 NZDT
Run: 196.9nm (356.4km)
Avg: 6.3knts
24hr: 151.9nm
Tuesday, February 25, 4:00 pm DAY 19. Mardi Gras. Fat Tuesday. Connor Masterson's Birthday! The winds came down, as forecasted, around 11:00 last night. Today the seas are MUCH mellower and we are on course for St. Lucia where we will make a pit stop for fuel, laundry, sail repair, and WiFi. We hope to arrive next Tuesday.

A gorgeous day, Laura is back in the galley making bread and Jambalaya, all is well on board. Sent from Iridium Mail & Web.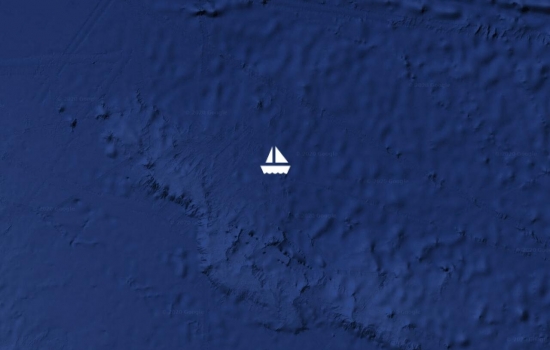 Tue Feb 25 3:06 2020 NZDT
Run: 137.2nm (248.3km)
Avg: 6.9knts
24hr: 164.6nm
Monday, February 24, Noon DAY 18. This is our longest passage ever. It took 17 days to sail from the Canary Islands to St. John in 1996. We were on a 44 ft. catamaran with our crew, Maren Masterson age 9 and Connor Masterson age 7. In 2013 our passage from Mexico to the Marques as was 16 days, 20 hours. This trip will exceed those by 10 days. Someone asked about our fresh food supply. We still have lots a red cabbage and carrots in the fridge along with onions and garlic and potatoes. Laura is also growing some sprouts. So Cole slaw, potato salad, and bean salad are definitely on the menu.

Our wind has picked up again and we are bouncing along with just our double reefed mainsail. This should subside tomorrow and we expect smooth sailing for the remainder of the trip.

Cheers! Sent from Iridium Mail & Web.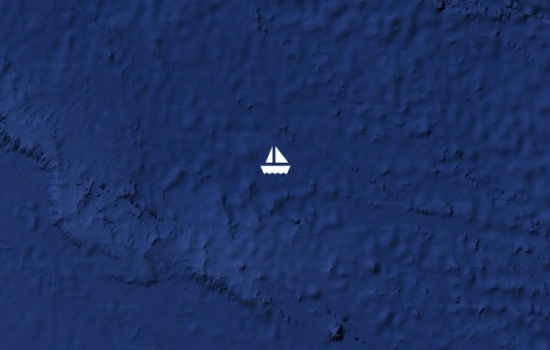 Mon Feb 24 7:06 2020 NZDT
Run: 185.6nm (335.9km)
Avg: 7.6knts
24hr: 183.3nm
Sunday, February 23, 4:00pm DAY 17 After about 12 hours of more boisterous conditions than we like, the wind came down and we are close reaching with about 14 kts. We still have a double reef in the main and a reefed jib because we have current helping us along and are doing 6-7 kts even with drastically reduced sail. It makes for a very pleasant, peaceful ride. The weather has been mostly overcast at night and in the morning with the sun coming out in the afternoon. Air temp has been perfect! T-shirt weather with a sweatshirt added at night.

We may decide to stop down island (possibly Rodney Bay, St. Lucia) to get more fuel, before sailing up the island chain to Nevis and St. John. St. Lucia is about 1300 miles from our current position so we could be there in 9-10 days. All is well on board. Sent from Iridium Mail & Web.
Sun Feb 23 6:48 2020 NZDT
Run: 382.9nm (693km)
Avg: 7.4knts
24hr: 177.6nm
Saturday, February 22, 3:30 pm or 1730 UTC Day 16. Yesterday we broke free of the convergence zone. We encountered NE trade winds, 15-20, forward of the beam, and 3 meter seas which made for boisterous conditions. We are now sailing with double reefed main and reefed jib in 14-17kts. Most of our ocean passages have been downwind but this leg is closer to the wind and it has been a challenge. But today has moderated somewhat and the sun is trying to come out and all is well on board. Sent from Iridium Mail & Web.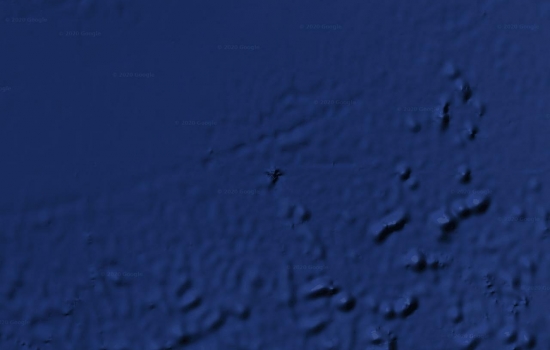 Fri Feb 21 22:33 2020 NZDT
No position sent.
Friday, February 21, DAY 15 We struggled yesterday to keep wind in the sails. Before, it seems we have crossed the convergence zone in a couple of days. This time we figure it's been about 600 miles wide. Imagine trying to get through 600 miles of summer storms on a bicycle. But we persevere and think TODAY is the day we will come out the other side and find the trade winds. We've had steady wind 9-13 kts all night and will probably put a reef in the mainsail after coffee. We have not seen much boat traffic for most of this trip. We have AIS that transmits our boat position out about 12 miles. Cargo ships transmit about 100 miles. We have the boat name, position, type and size, and AIS gives their course and speed along with closest point of approach and time until closest point. If we are on a collision course, or passing too close for comfort, we can call the ship on the radio and agree to a plan for passing a safe distance. A few days ago we saw a 600 ft. cargo ship bound for Brazil on our AIS. They would pass 14 miles behind us. No problem. Then the radio came to life, "Neptune's Highway, Neptune's Highway, this is the cargo vessel (X)".I answered the call and the captain asked if everything was OK. I replied, Yes, I could see him on our AIS and that he would pass 14 miles behind us so no problem. He confirmed that and added, "But you are a very leettle boat in the middle of a very beeg ocean and I just want to make sure you are OK." Well , that's a first! I assured him we were fine and thanked him profusely for checking in on us! How sweet! And that's my feel-good story for today. YOUR TURN! Sent from Iridium Mail & Web.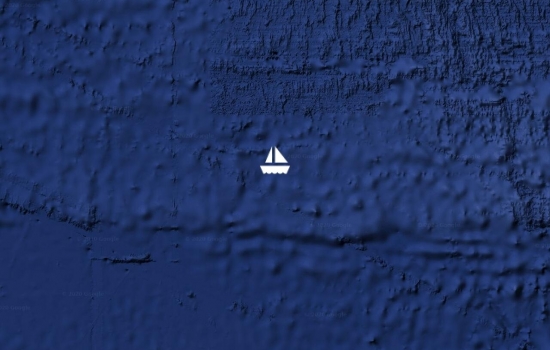 Fri Feb 21 3:03 2020 NZDT
Run: 227.2nm (411.2km)
Avg: 5.6knts
24hr: 134nm
Thursday, February 20, 12:00 noon DAY 14 Laura: Notice anything different about my hair? Bruce, swallowing his panic, thinks: It looks the same color, did she wash it? Did she cut it? Lord help me, has she always had bangs? Laura: There's wind blowing it! We had to motor sail a bit last night, but we're sailing with light NE winds. What a relief! Our diesel tank is critically low and we will still need to use the engine over the next two weeks to charge the batteries and run the watermaker. This morning's weather report indicates light but sailable wind until tomorrow afternoon, then the NE trades fill in. We've crossed the halfway point. Yay! Sent from Iridium Mail & Web.
Thu Feb 20 2:03 2020 NZDT
Wednesday, February 19, 9:00 am DAY 13 Crossing the Equator.

When sailors cross the Equator, they acquire Shellback status. Usually some sort of ceremony is involved. We're not party people so our ceremony is simple. Bruce pours a shot of good, Caribbean rum for himself and a shot overboard for Neptune. In our quest to be in the southern hemisphere when it's cyclone season in the north, and in the northern hemisphere when it's cyclone season in the south, we've crossed the Equator six times. Here's a quick synopsis : 2012 Bought Neptune's Highway in California, sailed to Mexico. All in Northern Hemisphere.

2013 First crossing of the Equator, going south. Sailed Mexico to French Polynesia, Cook Islands, Tonga, New Zealand.

2014 Second crossing, going north. New Zealand, Fiji, Kiribati, Marshall Islands.

2015 Third crossing, going south. Marshall Islands, Tuvalu, Fiji, Vanuatu, Australia.

2016 Fourth crossing, going north. Australia, New Caledonia, Vanuatu, Solomon Islands, Pohnpei, Micronesia, Palau.

2017 Fifth Crossing, heading south. Palau, Rajah Ampat, Timor Leste, Indonesia, Malaysia 2018 Malaysia (no cyclones here) 2019 Malaysia, Thailand, Maldives, Chagos, Rodriguez, Mauritius, Réunion, Madagascar, South Africa 2020 Sixth (and last?) crossing, back to the Northern Hemisphere, the Big Dipper, and home. South Africa, Namibia, St. Helena, St. John.

Last night was pretty miserable with intermittent, but sometimes epic, showers. With no moonlight and no radar (our radar dome is just for the birds and hasn't worked in years) we couldn't see the squalls so we'd get slammed without warning. In daylight we can steer to avoid them if possible. We were able to raise sails at 8:00 am, just in time to sail across the Equator, which also raised our spirits. . The silence after 3 1/2 days of motoring is miraculous. Bruce gave a heartfelt toast to Neptune and poured some delicious Malagasy rum, a break from our Caribbean rum tradition. Winds are light , 7 - 8 from the east, but it's enough. 1925 miles behind us, 2075 to go. Sent from Iridium Mail & Web.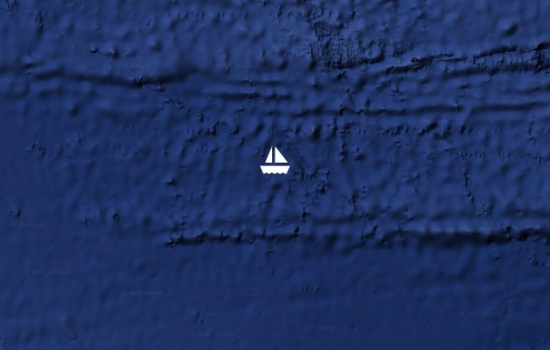 Wed Feb 19 10:21 2020 NZDT
Run: 118.8nm (215km)
Avg: 5.9knts
24hr: 141.1nm
Tuesday, February 18, 7:00 pm I was feeling a bit neglected as I hadn't heard from anyone since Valentine's Day, but then today we received emails dated February 15th. Maybe the folks at Iridium were in a chocolate coma. Well, better late than never.

DAY 12. DAY 3 OF MOTORING! Still no wind. We've put 5 of our 6 Jerry jugs of diesel into the tank. The last jug we have to save for making landfall. Of the 4 weather models we download daily, only one is showing some wind tomorrow afternoon so we are keeping our fingers crossed. Meanwhile, Bruce is starting his first watch, 7-10pm, as we head into a monstrous black thunderhead. We'll be so happy to get through to the other side of the convergence zone. We expect to cross the Equator tomorrow morning. Sent from Iridium Mail & Web.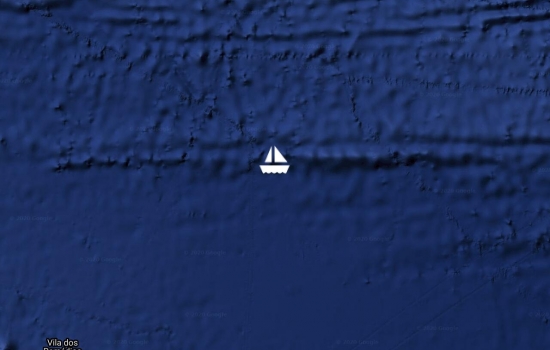 Tue Feb 18 14:09 2020 NZDT
Run: 214.4nm (388.1km)
Avg: 6.1knts
24hr: 145.4nm
Monday, February 17, 2359 UTC Day 11 Getting this in just under the wire at 11:59 pm. It's been a long day! After yesterday's post we had about 4 hours of torrential rain. Glad to be on a boat as it was the kind of rain that makes you want to start building an ark! But there was no wind in it and it's tropical-warm so not a problem, just very wet! We had our dinner in the main salon instead of the cockpit for maybe the first time ever off shore. The night was pretty clear with the Big Dipper on our starboard side and the Southern Cross on port.Today was spent repairing the mainsail. Laura stitched on new webbing and Bruce reinforced it with small nuts and bolts. Sounds easy but we broke 4 needles and had to use an acetylene torch to heat an ice pick to red hot to burn holes for the bolts (there's some kind of hard material sandwiched inside the sail cloth to make the clew area strong and stiff so it was a b!tch getting through it). And all this in the equatorial heat and no shade! We took a lunch break (r an out of propane so Bruce had to switch tanks half-way through cooking lunch) , did the last bit of stitching, and reattached the clew to the end of the boom and flaked the sail. Now we just need some wind to check it out. Laura crashed for an indulgent 2 hour nap (we each sleep about 5 hours each night over 2 off-watch intervals and supplement with a 1 hour nap during the day). Bruce did his laundry. Then we pulled out 2 of our 6 20-liter fuel jugs and siphoned diesel into our fuel tank. Bruce grabbed a 1 hour nap before sunset. And then it started to rain again. Fortunately a cold dinner had been planned as it was sweltering down below with all the hatches closed and the engine running. Bruce took the first watch. Laura sat on deck in the cool rain for a final rinse before going to bed. And now it's midnight. Whew! Sent from Iridium Mail & Web.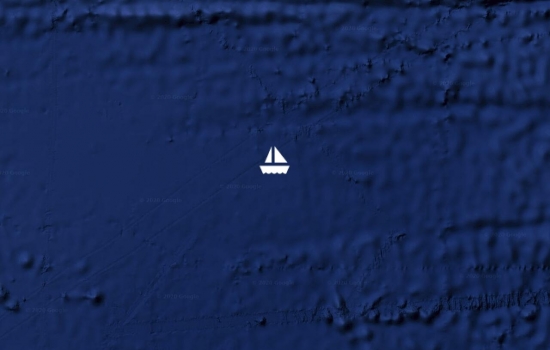 Mon Feb 17 2:45 2020 NZDT
Run: 150.6nm (272.6km)
Avg: 6.1knts
24hr: 145.7nm
Sunday, February 16, 1300 UTC DAY 10 RAINY DAYS AND SUNDAYS...

Just after sunset last night the wind dropped so we took down our sails in the twilight and started motoring. We are now officially in the convergence zone where north meets south. We anticipate 3 days motoring to get through it. On the other side we should have NE trade winds (we've had SE since Cape Town). We'll take down the spinnaker pole, change our jib sheet leads, repair our mainsail and be ready for starboard tack.

Our birds did not show up last night. Either they did not need us on such a calm night or there's an invisible line (the equator) that they do not want to cross. We are 400 miles from the nearest land so godspeed.

We had our first rain this morning and Bruce grabbed a scrub brush and cleaned the deck. Laura has her speedy stitcher ready to go and will work on the sail repair between showers. All is shipshape on board. Cheers! Sent from Iridium Mail & Web.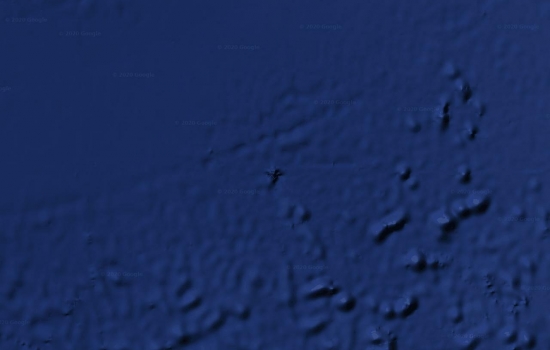 Mon Feb 17 2:42 2020 NZDT
No position sent.
Sunday, February 16, DAY 10 RAINY DAYS AND SUNDAYS...

Just after sunset last night the wind dropped so we took down our sails in the twilight and started motoring. We are now officially in the convergence zone where north meets south. We anticipate 3 days motoring to get through it. On the other side we should have NE trade winds (we've had SE since Cape Town). We'll take down the spinnaker pole, change our jib sheet leads, repair our mainsail and be ready for starboard tack.

Our birds did not show up last night. Either they did not need us on such a calm night or there's an invisible line (the equator) that they do not want to cross. We are 400 miles from the nearest land so godspeed.

We had our first rain this morning and Bruce grabbed a scrub brush and cleaned the deck. Laura has her speedy stitcher ready to go and will work on the sail repair between showers. All is shipshape on board. Cheers! Sent from Iridium Mail & Web.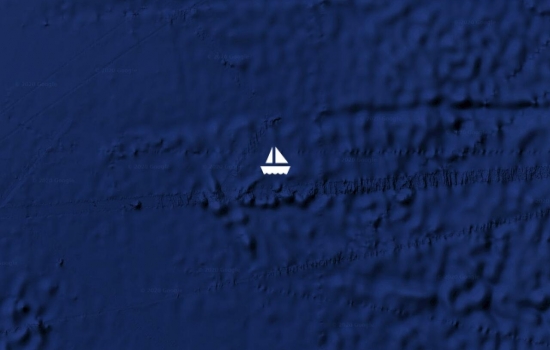 Sun Feb 16 1:57 2020 NZDT
Run: 173.7nm (314.4km)
Avg: 6.6knts
24hr: 157.3nm
Saturday, February 15, 1300 UTC Day 9. We had a beautiful, quiet night last night. The birds settled in without a peep and no flying fish were propelled on board in the flat sea conditions. Winds have lightened up to 11-12 kts and with our reefed main we are under-canvassed. We are enjoying the slower pace. Today may be our last day with wind until we cross the equator and join up with the north east trade winds. We will take advantage of our time spent motoring to run the watermaker, do some bucket laundry, and make some bread.

BTW, I applaud our family members who spend their vacations camping and getting back to Nature. But for my next vacay, I want hot and cold running water, easy to access food storage, and APPLIANCES! Cheers! Sent from Iridium Mail & Web.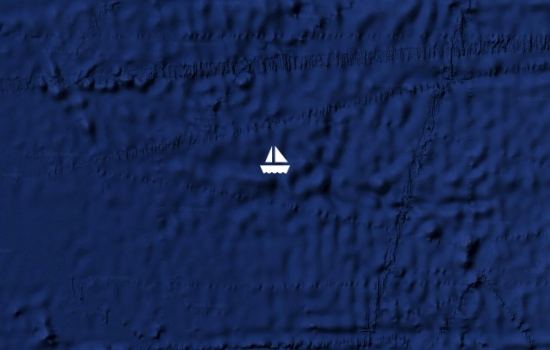 Fri Feb 14 23:27 2020 NZDT
Run: 191.1nm (345.9km)
Avg: 7.7knts
24hr: 184.9nm
Friday, February 14, 10:00 am UTC Day 8. Happy Valentine's Day! As we close in on the equator, we are seeing, on our weather maps, storm cells (RAIN) developing in our path. Yesterday we did our daily jibe in order to skirt one of these cells. As the boom went over, there was a loud BOOM, and much chaos. Our clew had blown out of the mainsail (our clew is a stainless ring at the corner of the sail that secures it to the aft end of the boom). It was attached with 5 strips of webbing and we think the sun weakened the attachment points. We immediately put a reef in the sail as the 3 reef points have its own clew(s). Overnight the wind picked up to 20-25 so the reefed main was more than adequate. Our options are to go with a reefed main for rest of the trip, or, if we go through a calm patch at the equator, we can make a simple repair that should hold until we get to a sail maker. We anticipate that we will need to keep a reef in the mainsail once we're in the Caribbean trade winds anyway.

Our birds, Heckle and Jeckle, returned to their roost last night. A few of their friends decided to crash the party and much squawking ensued. They are a dark charcoal gray so might be sooty terns. They sound similar to the laughing gulls that migrate through the Virgin Islands in the spring. Our birds leave before the sun comes up so we haven't had a good look at them. They are welcome to ride with us so long as they stay where their poop doesn't hit the deck.

The casualty count for the flying fish decreased today 0 but still in the double digits. These are mostly babies, about 2 inches long. We had one about a foot long that would have made a good meal, but mostly the adults have better sense.

Cheers, The Highways Sent from Iridium Mail & Web.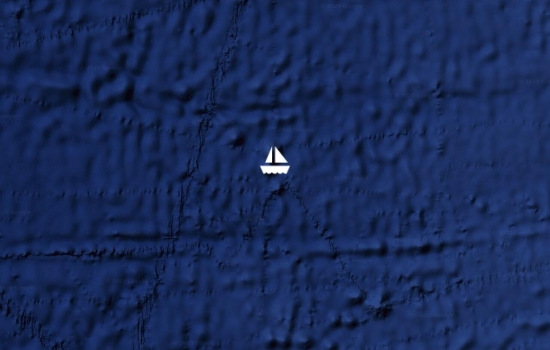 Thu Feb 13 22:39 2020 NZDT
Run: 157nm (284.2km)
Avg: 8.4knts
24hr: 202nm
Thursday, February 13, 9:00 AM Day 7, Stowaways and Deaths on Board. At each port we visited in South Africa, we were required to fill out a form that asked how many stowaways we had and how many deaths on board since our last port. We were happy to truthfully report zero. Now, however, we have two stowaways. Two sea birds are hitching a ride at night. We figure they must have spotted us as we passed 150 miles off Ascension Island and couldn't resist what appeared to be a good thing. They are gone during the day, most likely fishing. They return at night and perch on our radar dome (it's actually flat and mounted 10 feet above our stern so a perfect roost). There is now no land in site so we have become their floating island. Their next opportunity to find land might be when we pass by the Eastern-most point of Brazil. Or maybe Trinidad. Or maybe they will make Neptune's Highway their permanent home and we will have to name them. The birds look like crows. Can anyone tell us what they are(Jeanine?)? As for deaths on board, each morning reveals flying fish carnage on our fore deck. Today the count is 14. They seem to be attracted to light and the full moon is illuminating our white hull and deck. We sit in the cockpit looking at our lit instrument panel at our own risk. We have had them land at our feet, in our lap and, once, a slap in the face. These, at least, we can toss back while they are still twitching, leaving a shower of scales for us to clean up later. I think flying fish are my favorite fish. I'm in awe of how far they fly and to see a school of them airborne, looking more like birds than fish, defies notions of species-appropriate behavior. It's a bird, it's a fish, no! It's a lemming! We must have favorable current now as we sailed all night with only the mainsail and averaged 7.4 kts with 16-18 kts of breeze behind us. We have 1,000 miles behind us and 850 miles to the equator. The last time we were north of the equator on the Atlantic side was 2011. Homeward bound. Sent from Iridium Mail & Web.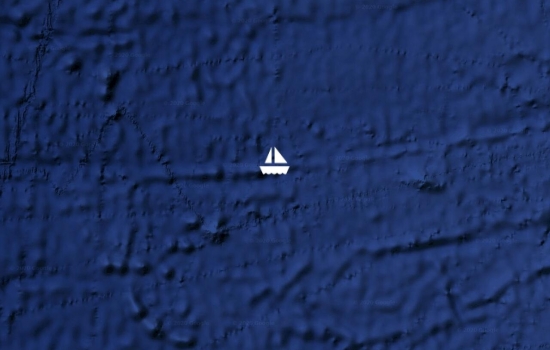 Thu Feb 13 4:00 2020 NZDT
Run: 214.3nm (387.9km)
Avg: 7.4knts
24hr: 177.7nm
Wednesday, February 12, 2:00PM Day 6 Give us this day our daily jibe. We are unable to sail our rhum line as it is too deep down wind and we have to keep 20-30 degrees off in order to keep wind in the sails as we get pushed around by waves. So we are zig zagging across our course line and jibing each day. This adds miles to our passage. I calculated that for every 100 miles we sail, we make 94 miles towards our destination. We can live with that, especially when we are churning out 155 miles each day. We were hailed on the radio today by a fellow traveler sailing about 8 miles from us on passage from Ascension Island to Brazil. It's an American flag sailboat that we met briefly in St. Helena. The owner and mate caught our attention for two reasons: 1. they are both black (African America- not sure which is the preferred adjective), which you don't see very often in cruising circles. 2. The owner of the boat has only one hand, giving new dimension to the term 'single handed sailor'. We met another one-armed sailor in Chagos who was from mainland China, another demographic not much represented in the cruising world. The majority of boats out here are European, Australian, American, Canadian, and New Zealand. This Chinese sailor is a professional yacht racer and had sailed solo in Trans Atlantic races. Now he's taking his non-sailor girlfriend around the world in his spiffy new catamaran. And my point is...... Just that we have met so many fascinating people in our travels. Friendships are facilitated by our common goal to survive cruising! Many friends who have retired from sailing say that the comraderie of this unique tribe is what they miss most. I know that will be true for us. Meanwhile, we are 1000 miles from the equator and things are heating up! . Sent from Iridium Mail & Web.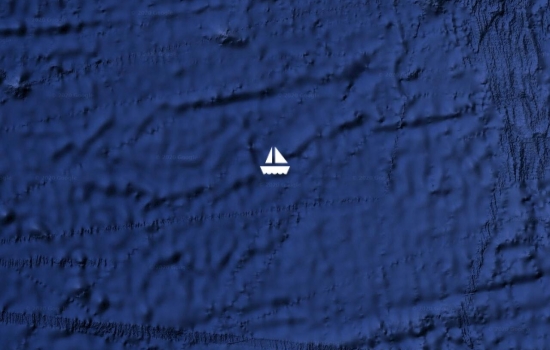 Tue Feb 11 23:03 2020 NZDT
Run: 1115nm (2018.2km)
Avg: 56.3knts
24hr: 1351.5nm
Tuesday, February 11, 10:00 am Day 5 (again) Yesterday I mistakenly (and optimistically) posted that is was Day 5 when, in fact, it was Day 4. The mathematically inclined should have picked it up when I said that we were doing 150 mile days and had 600 miles behind us.

I'm hoping Bruce catches a fish so we can do Taco Tuesday in style. So far we've let one small bonito go and lost one that hit when we were putting a reef in the main.

Mostly we've been able to sail with the full main and 12-17 kts of breeze behind us. We are sticking close to our rhum line, jibing at the end of each day. We do most of our sail changes before sunset, which is also prime time for a fish strike.

All is well on board. We are especially enjoying your emails! Sent from Iridium Mail & Web.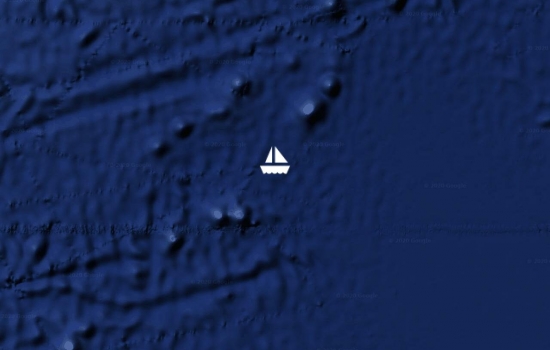 Tue Feb 11 3:15 2020 NZDT
Run: 863.8nm (1563.5km)
Avg: 47.1knts
24hr: 1129.8nm
Monday, February 10, 1400 UTC Day 5 Still moseying along wing and wing. Last night was clear and full moon. Would've stayed up to watch Academy Awards but, alas, no TV. But we probably had a better show of stars. 600 miles behind us, 3400 to go. All is well on board so long as we have coffee! Sent from Iridium Mail & Web.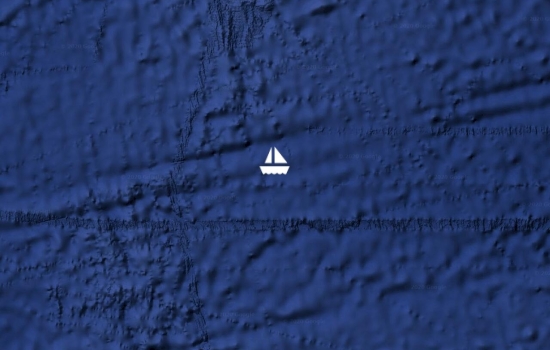 Mon Feb 10 8:54 2020 NZDT
Run: 247.4nm (447.8km)
Avg: 8.6knts
24hr: 206.9nm
Sunday, February 9, 7:45 pm Day 3. Really? Only 3 days? Are we there yet? This morning was light wind, thrashing sails, irritable crew. But then the wind filled in and another good day of perfect weather and down wind sailing. Waiting for the full moon to rise, then off to bed for 3 hours while Bruce takes the first watch. Still not totally adjusted to sleep schedule. Getting there. Sent from Iridium Mail & Web.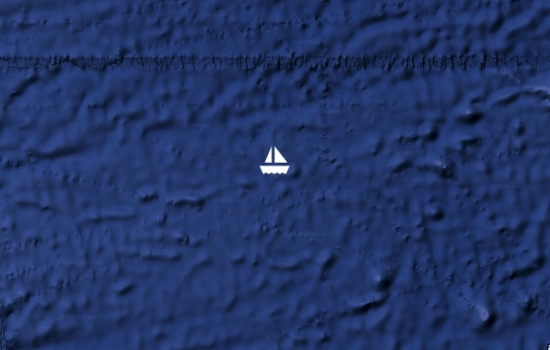 Sun Feb 9 4:12 2020 NZDT
Run: 117.7nm (213km)
Avg: 5.2knts
24hr: 124.4nm
Day 2, Saturday, February 8, 9:00 am We are steadily trucking along with light but adequate wind, trying to maintain our 6+ kt average. Some light showers around us and lots of rainbows. We are in radio contact with 2 other boats that are within 100 miles of us.

St. Helena gets a supply boat once a month from South Africa and we were warned not to expect much for reprovisioning. But, to our surprise, there are local farmers who bring produce to town once a week so we loaded up on green peppers, tomatoes, eggplant, kale, lettuce, green beans, and Butternut Squash. I already had lots of onion, garlic, red cabbage, carrots and potatoes. So we should have a pretty healthy diet for the first half of the trip. The second half will devolve into salami, cheese, bacon, and canned goods. Oh, and for our Aussie friends, St. Helena has Easy-yo! Don't know if our plan to drop a few extra lbs. on passage will happen. Maybe when we run out of chocolate? Cheers! Sent from Iridium Mail & Web.
Sat Feb 8 5:30 2020 NZDT
Run: 183.7nm (332.5km)
Avg: 7knts
24hr: 168nm
Day 1, Friday, February 7 So far the sailing has been pretty easy. Bruce had some squally weather on his 2am to 5am watch. We've had some light air patches where the sails start to slat and that's annoying, but mostly we've had 14+. We are wing and wing, our usual downwind set up. When the wind picks up to 20, which it did from about 2 am to 2 pm, we roll up the jib and sail with just the main. Our first 24 hr. run, 3pm to 3pm, we averaged 6.5 kts. Any average over 6 is good! 156 miles down, 3,844 to go. The best part is that we are no longer freezing on night watches! We are at much more temperate latitudes. Soon enough we will be sweating across the equator so we'll enjoy this while we can. All is well on board. Sent from Iridium Mail & Web.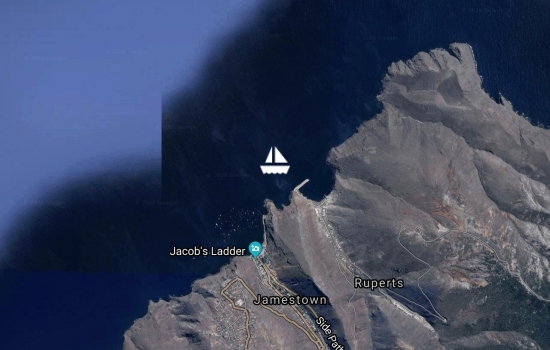 Fri Feb 7 3:15 2020 NZDT
Thursday, February 6, 1400 UTC All checked out and getting ready to depart St. Helena. What a great stopover! Swimming with whale sharks was a highlight. Exploring the island by car was an adventure! Who knew such a small island (47 Sq. Mi) could have so many peaks and valleys. Makes St. John seem like Iowa! We were unable to visit Napoleons grave as it was Sunday but his body is no longer there, or any hint of France as evidenced by the 'no smoking' sign posted at the gate. The people here couldn't have been more friendly and we were able to spend some time with cruisers who we have been traveling with since Malaysia but may not see again. Bittersweet. Next stop, somewhere in the Caribbean. If weather is good, we'll make a short stop in Nevis and then on to St. John.

Thank you Graham and Diane for your lovely email. We hope to cross wakes again in the future! Winds here are light and should be behind us so hopefully a lazy first night to get acclimated. And we're off..... Sent from Iridium Mail & Web.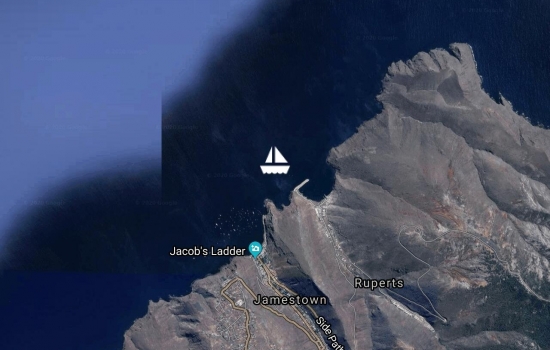 Fri Jan 31 9:24 2020 NZDT
Run: 0.6nm (1.1km)
Thursday, January 30, 8:00pm local Our first day on St Helena was a blast. We took the water taxi ashore at 8:00 am (there is no place to land your dinghy and water taxi runs on the hour so very convenient). First order of the day was clearing customs and immigration. Then exploring the town which is basically one street of really old buildings that house guest houses, cafes, and small shops. Totally charming. St. Helena has a population of about 5,000. While the town is off the Harbour, most people live on the top of a plateau. That's because the island is bare, steep, crumbling rock for the first 1000 ft, and on the plateau there is water and soil and vegetation. There is a steep road going up from town, but we opted to climb the 699 steps (and each step is 11 inches high) up to the old cannons and stone buildings overlooking the Anchorage. The trip down turned our legs into a quivering mass of jello! This may be the #1 site in the world for whale sharks, which show up in January and February. We've signed up to go on a boat tomorrow morning to see and swim with them! There are a lot of pretty incredible hikes on this 47 Sq. mile island so we plan to do some exploring by car and foot over the weekend.

So we are pretty excited to be here, take in the sites over the next few days, then shove off for the 4,000 mile sail to St. John. All is well on board.

B&L Sent from Iridium Mail & Web.
Thu Jan 30 7:15 2020 NZDT
Run: 132.3nm (239.5km)
Avg: 5.6knts
24hr: 135.1nm
Wednesday, January 29, 6:00 pm WE ARE HERE! Arrived St. Helena at 1:30 this afternoon after a really nice 8 day passage. There are about 10 other cruising boats already here. Tomorrow we will go ashore, clear customs and immigration, and check things out. This place is a rock, about 10 miles long, very little vegetation, with a small cluster of houses. It's in the middle of the south Atlantic and was probably uninhabited until somebody decided it was a good way station for defense. We can see the remains of a fort at the top of the island. We will check it all out tomorrow. We heard that 7 whale sharks have been spotted so we may splurge on an excursion boat if it means swimming with whale sharks! Meanwhile, we have been tidying up, enjoyed a bottle of South African red wine with dinner, and we're waiting for the sun to go down so we can go to bed and pass out. There's nothing so cherished as a full night's sleep after a passage! All is well on board! Cheers! B&L Sent from Iridium Mail & Web.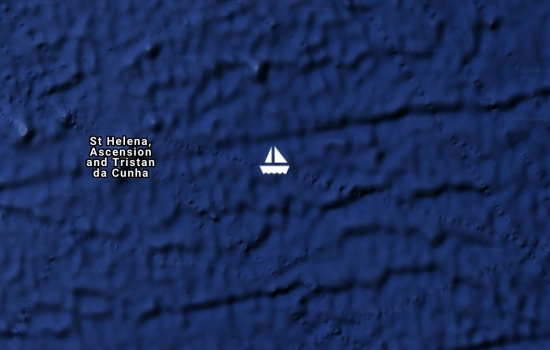 Wed Jan 29 7:45 2020 NZDT
Run: 347.5nm (629km)
Avg: 7knts
24hr: 169nm
Tuesday, January 28, 6:30pm Zulu Really gorgeous day today. Hope for the same tomorrow as it will be such a nice way to end the passage. Last night winds were light and fickle so we dropped sail and motored, which for us is slower than sailing. So that's put us a bit behind schedule. Today we've had good breeze, around 17 kts all day but can't quite lay the course line so we are jibing (zig-zagging) across it. We are still hoping to arrive before sunset tomorrow. Today we started talking about the next leg: the 4000 miles to St. John and strategies for crossing the ITCZ at the equator where the SE wind below the equator meets the NE winds from above the equator. Not a good place to be so ideally you want to target the narrowest spot to cross, which is always moving. But that is weeks away and, for now, we are looking forward being tourists on St. Helena. Cheers, The Highways Sent from Iridium Mail & Web.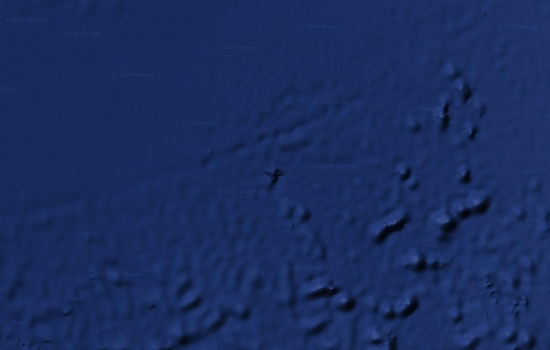 Tue Jan 28 7:18 2020 NZDT
Monday, January 27, 6 Still sailing wing and wing but jibed over to Port tack about 2 hours ago. The cook likes port tack because everything slides toward the back splash, whereas on starboard tack everything slides toward the floor! Our winds have lightened up but we will leave the main sail shortened down over night and shake the reef out in the morning. We always sail conservatively at night. Fast boat, slow crew.

Less than 48 hours to St. Helena. All is well on board.

Thanks Booker and Dave for the news updates! Sent from Iridium Mail & Web.
Mon Jan 27 6:24 2020 NZDT
Run: 155.3nm (281.1km)
Avg: 8.1knts
24hr: 195.1nm
Sunday, January 26, 17:15 UTC.

So, for anyone paying attention to yesterday's post about time zones, I am now posting Zulu time, which sounds African, but is actually the time in St. Helena and Greenwich, England. The sun won't set for another hour, so 5:15 pm Zulu seems right.

Another good day of sailing. It was cloudy this morning with some occasional misting, but cleared up this afternoon. We expect to make landfall Wednesday afternoon. All is very well on board. Thanks to friends and family who have sent emails! Greatly appreciated! Cheers! B&L Sent from Iridium Mail & Web.
Sun Jan 26 11:18 2020 NZDT
Run: 269.8nm (488.3km)
Avg: 7.4knts
24hr: 176.9nm
Saturday, January 25, 11:30 pm Almost forgot to post a position report today! It's almost midnight, so better get to it. Or is it (almost midnight). Time. We are racing towards 0 degrees longitude, aka Greenwich Mean Time. In nautical circles this is usually referred to as 'Zulu' or 'UTC'. Most sailors will (or should) refer to Zulu time in an effort to be accurate. But I post local time as that is more relatable.

On this passage we will be crossing 3 time zones. Because we have so many devices on board, we usually wait until we arrive at our destination to change all our clocks. Usually this is no big deal as we only cross one time zone (and we are notorious for being an hour early or an hour late for happy hour in a new location, and have gone DAYS before realizing we are in a new time zone!). But this is a much longer westward bound trip. So how do we know we are in the wrong time zone when there are no visible lines drawn on the ocean's surface? Well, when we started this trip, sunrise was at 5:30. Now it's at 7:45. So we should be turning our clocks back two hours to make the correction. But that's just too much trouble so we'll wait until we get there to reset everything to correct time. One of the first questions we ask when we step ashore is 'What time is it?'.

Meanwhile, we continue to have sunny days and excellent sailing conditions. Bruce put a lure in the water today and caught a small Mahi which he let go. We'll try again tomorrow. Mahi means that we are in warmer water. Whoo hoo! Back in the tropics! Sent from Iridium Mail & Web.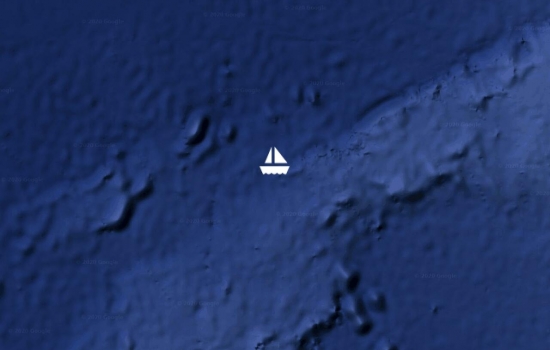 Fri Jan 24 22:42 2020 NZDT
Run: 142.9nm (258.6km)
Avg: 7.2knts
24hr: 173.2nm
Friday, January 24, 11:30 am We had another peaceful, starry night last night. No moon on this passage! Light breeze but we are still averaging 6.5 kts boat speed. Every morning the wind has died for a few hours so we run the engine and the watermaker. Thats what's happening now. We expect to have another 24 hours of light wind then it picks up to 20 knots for the remainder of the passage.

Bruce and I are both reading 'Out There', a collection of quirky articles/stories from Outside Magazine. It's especially good because we've been to some of the featured places: Komodo, Indonesia (home of Komodo dragons), Papua New Guinea (cannibals!) , Marshall Islands (story about Bikini Atoll). If nothing else, this trip we've been on has improved my geography! Thanks to everybody who sent us emails to our iridium address, neptuneshighway@myiridium.net We appreciate it! B&L Sent from Iridium Mail & Web.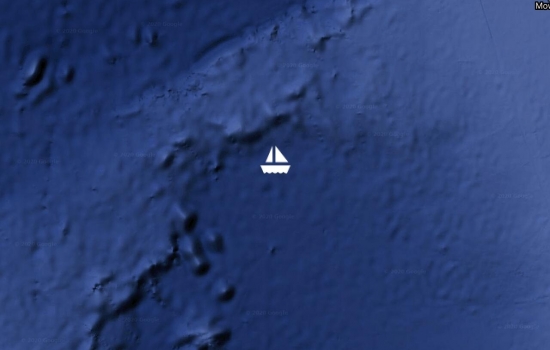 Fri Jan 24 2:54 2020 NZDT
Run: 169.8nm (307.3km)
Avg: 7.4knts
24hr: 178.7nm
Thursday, January 23, 3:30 pm local time We've been hoping the South Atlantic would be an easy ride and so far she hasn't disappointed. We continue to have a light breeze on the beam and flat seas, averaging a little over 6 kts boat speed. In 48 hrs we've covered 320 miles so about 930 to go! And what a difference a day makes! We were freezing our first night out and wore ALL our gear: long John's, sweatpants, heavy socks, sea boots, hoodies over long sleeve T shirts, beanies, full on foulies top and bottom. It took a full 15 minutes to get dressed or undressed, cutting into our 3 hours of off-watch sleep time. Last night we shed the foulies. And right now we are sitting in our cockpit 'solarium', i. e. under the dodger with the sun coming through the clear vinyl windows, in shorts and Ts! We don't expect St. Helena to be tropical, but it should be comfortable.

Bruce says, " This sail reminds us of why we're doing this!" Cheers, B&L Sent from Iridium Mail & Web.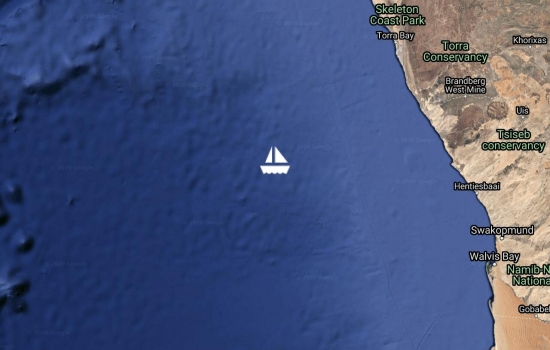 Thu Jan 23 4:06 2020 NZDT
Run: 174.6nm (316km)
Avg: 7.1knts
24hr: 170.3nm
Wednesday January 22, 5:00 pm Happy hour and we are happy! We've had a gorgeous, sunny day and this afternoon we've had 12 knots true on the beam and are cruising along at 7 kts! This morning the wind died for a few hours which gave us the opportunity to motor and run the watermaker. That means hot showers! All is well on board. Cheers! Sent from Iridium Mail & Web. Wed Jan 22 3:30 2020 NZDT
Run: 19.9nm (36km)
Tuesday, January 21, 4:00pm We are once again under way with 20 knots on the beam, We are sailing NW on port tack slightly off wind of our rhum line but Bruce says gentle people don't sail to weather. We'll make the correction when the wind lightens up or goes more SE, both of which are supposed to happen in a couple of days.

Distance to St. Helena is 1250 nm and the trip should take 9 days. We've read that the grocery stores there can be pretty bare, depending on when the supply boat from Cape Town arrives. So we've stocked up the boat to get us all the way to St. John. Laura has food stashed everywhere. It seems like overkill but we'll see what's left after 6-8 weeks! Today's a sunny day and our cockpit dodger is a nice solarium but we expect to be fully geared up by sunset. St. Helena is about 420 miles further north at 15 degrees latitude so we are hoping it will be warmer. You can remind me of this post when we hit the equator and start complaining about the heat! Thank you Irene, Lionel, and Jeanine for the emails.

Cheers The Highways Sent from Iridium Mail & Web.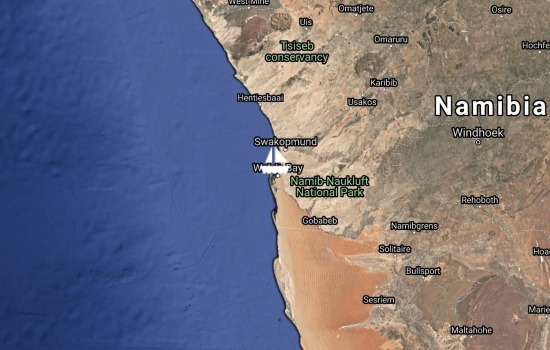 Fri Jan 17 6:15 2020 NZDT
Run: 76.2nm (137.9km)
Avg: 2.7knts
24hr: 65.8nm
Thursday, January 16, 7:00 pm local time.

We arrived in Walvis Bay this morning. Last night we took down all the sails since we only had about 50 miles to go and needed to slow down. We still cruised along at 4-5 knots. So quiet it was easy to get some sleep. It was foggy and cold and around 3am we were invaded by moths who were seeking shelter from the drizzle. What the h were they doing 30 miles from land? It was truly biblical! A plague of moths. When the sun came up they stopped coming. But there were thousands clumped together in every possible nook, cranny, or fold of sail cloth. Laura went into full genocide mode, channeling her years living in New York City in an old tenement building held up by cockroach spit. Now the boat is covered with moth dust inside and out and will require a big clean up. But today's priority was checking in with customs and immigration (a loooong walk). Passports are stamped and we are back on the boat enjoying wine and internet. We will be here about a week and then no more internet until April when we arrive in St. John. But we can be reached at neptuneshighway@myiridium.net. We'd love to hear from you. And Bruce will want to know who wins the Super Bowl. Cheers. Sent from Iridium Mail & Web.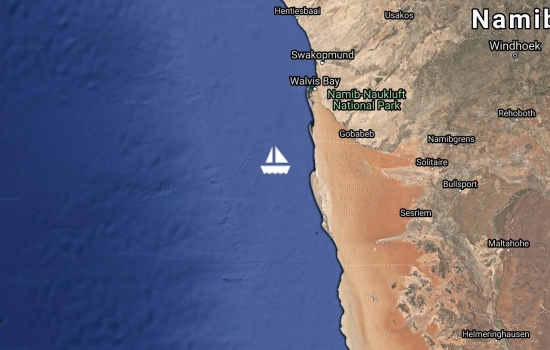 Thu Jan 16 2:27 2020 NZDT
Run: 701.3nm (1269.4km)
Avg: 32.9knts
24hr: 790.2nm
Wednesday, January 15, 15:00 local time Last night we had 24-30 knots of wind behind us and some pretty big seas. This only lasted about 5 hours and then it settled down to a more comfortable 16-19. This morning was pea soup foggy and the boat was dripping wet and everything down below felt damp. Eventually the fog lifted and the wind has died down. It's still overcast but the boat is dry and we've been sailing along with only our reefed main. We want to slow down to about 4.5 kts so we don't arrive before sun-up tomorrow.

It's been cold out on the water and we've been living in our one set of long John's, sweat pants and hoodie, topped by our foul weather gear, heavy socks and sea boots. So it will be nice to get into Port, have a hot shower, clean clothes, and clean sheets.! Laura is reading How Not to Die by Mitchell Gregor, MD and getting inspired to make our daily diet more nutritious. That will be a challenge on our 30 day passage from St. Helena to St. John. Everything in the book is backed by legit research. It's definitely worth reading as there is so much conflicting information out there and this book takes a KISS approach. All is well on board. Cheers! Sent from Iridium Mail & Web.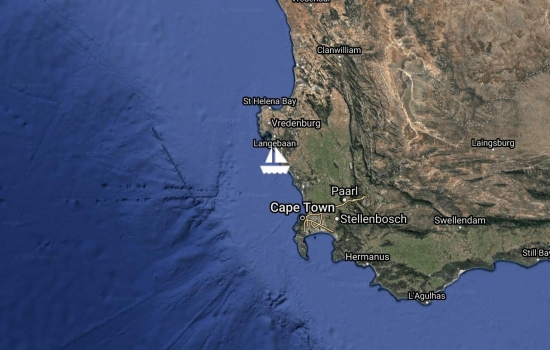 Wed Jan 15 5:09 2020 NZDT
Run: 548.7nm (993.1km)
Avg: 10974knts
24hr: 263376nm
(this post from our first day out didn't send so I am re-posting) Saturday , Jan. 11, 2020 1100UTC We left Capetown early this morning in a pea soup fog and glassy seas. This coastline heats up in the summer months but the water coming up from Antarctica remains cold, resulting in fog very similar to the summer 'Marine Layer' (Californian's won't admit to fog!) that we have in the summer months on the Central CA coast. It is now 2pm, the sun and sails are up and the engine is off. Wind is 14 knt true from SW, seas are flat, and we're cruising along at 7 knots! We should arrive in Walvis Bay on Thursday. All is well on board and we are keeping an eye out for whales. Sent from Iridium Mail & Web.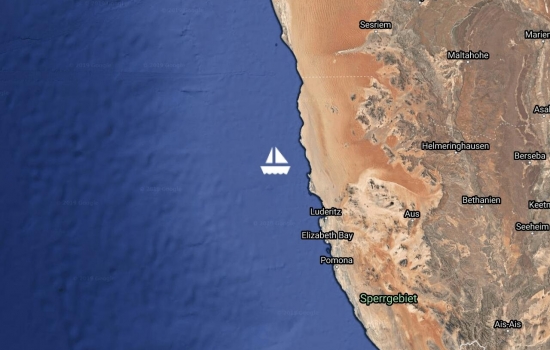 Wed Jan 15 5:06 2020 NZDT
Run: 905.2nm (1638.4km)
Avg: 33.9knts
24hr: 813.7nm
Tuesday, January 13, 7:00pm Still cruising along downwind with sails wing and wing. Yesterday we passed through a fleet of dredgers off the Orange River, which is the border between South Africa and Namibia. They are dredging for diamonds! We were about 30 miles offshore in about 400 ft of water.

Our ETA for Thursday morning still looks good.

Cheers! Sent from Iridium Mail & Web.
Tue Jan 14 2:24 2020 NZDT
Run: 1151.7nm (2084.6km)
Avg: 5.9knts
24hr: 142.1nm
Monday, January 13, 2:00 pm We have crossed the line into Namibian waters. So far, an easy downwind trip (which means we are eating way too well - I count on these offshore trips to cut down!). Still on track for arrival at Walvis Bay on Thursday morning. Cheers! B&L Sent from Iridium Mail & Web.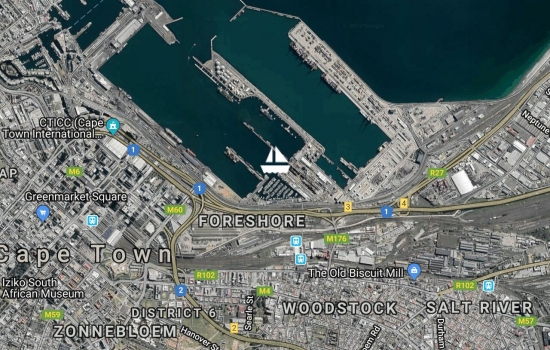 Sun Jan 5 23:54 2020 NZDT
Run: 18.3nm (33.1km)
Sunday, January 5, 2020 We left Simon's Town yesterday and (finally) motor sailed past the Cape of Good Hope. We are now in Cape Town at the Royal Cape Yacht Club. Sounds elegant but is actually a dirty, industrial area. We don't plan to be here long. Just enough time to do a final provision, fuel top off, and check out out of SA. We hope to be on our way to Namibia by the end of the week. Sent from Iridium Mail & Web.
No blogs available for this yacht.
Loading map and updates ....
Loading track, please wait ....