Ranganui
Tue Sep 10 0:00 2019 NZST
GPS: 20 55.06026S 167 16.74974E
Run: 80.8nm (146.2km)
In We marina after overnight sail from the mainland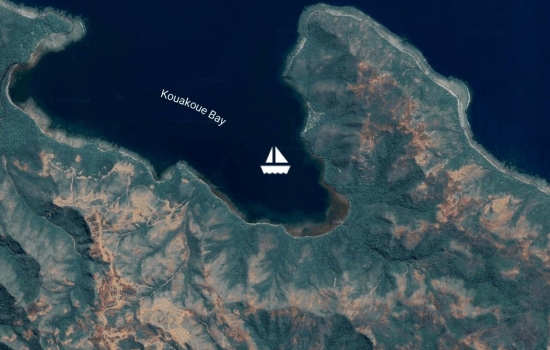 Sun Sep 8 14:50 2019 NZST
GPS: 21 56.28773S 166 39.96944E
Run: 31.8nm (57.6km)
Really isolated spot. About to head to the loyalties but waiting for weather.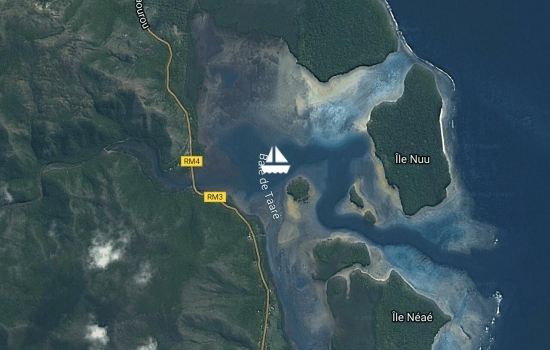 Fri Sep 6 0:00 2019 NZST
GPS: 22 15.61376S 167 1.26874E
Run: 7.7nm (13.9km)
Tucked into a good spot behind the reef but still there is a bit of wind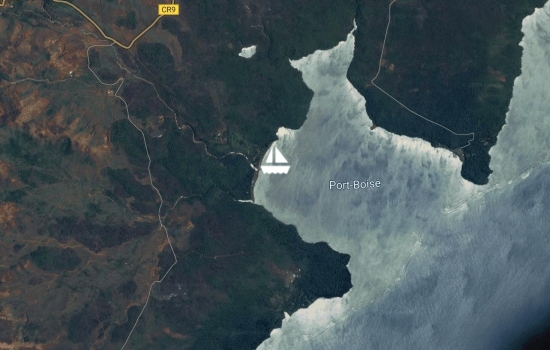 Tue Sep 3 15:00 2019 NZST
GPS: 22 21.138S 166 57.247E
Run: 30.6nm (55.4km)
Anchored in Port Boise sheltering from the strong westerlies. Trip out to the Loyalities is being delayed by the weather
Sun Sep 1 16:00 2019 NZST
GPS: 22 18.800S 166 28.630E
Run: 3.5nm (6.3km)
Escaping the coming westerlies by heading to a sheltered bay near Noumea.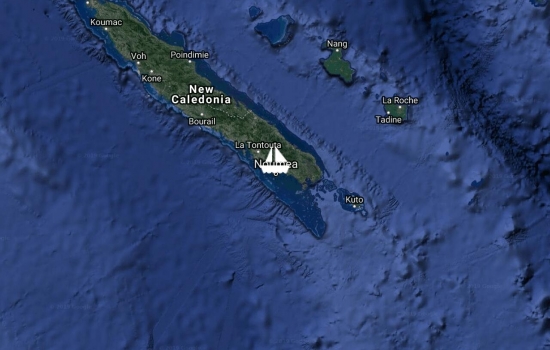 Fri Aug 30 19:00 2019 NZST
GPS: 22 17.14010S 166 25.93514E
Run: 69.4nm (125.6km)
Saturday market and provison restock visis to Noumea. Was a 14hr downwind sail from Kotu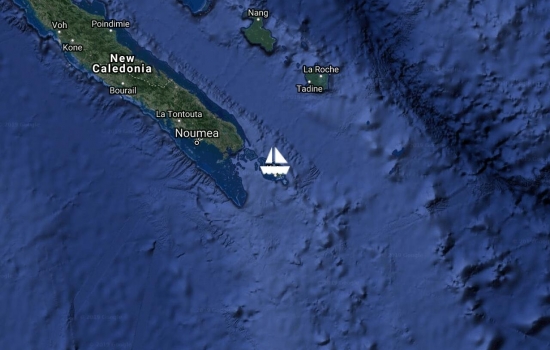 Wed Aug 28 9:00 2019 NZST
GPS: 22 39.57118S 167 26.47793E
Run: 38.6nm (69.9km)
Anchored in Kuto, Isle de Pins. Lovely spot.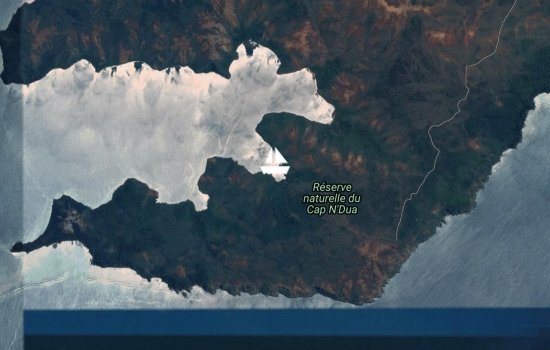 Sun Aug 25 15:00 2019 NZST
GPS: 22 23.00651S 166 54.92273E
Run: 6.8nm (12.3km)
Anse Majic. On a public mooring put down to protect the coral. Track up the hill to the lighthouse and whale watching station.
Sat Aug 24 16:00 2019 NZST
GPS: 22 18.19046S 166 51.22169E
Run: 27nm (48.9km)
Visited the hot pools and the rapids. Interesting place. Very sheltered and remains of iron mining & prison camp.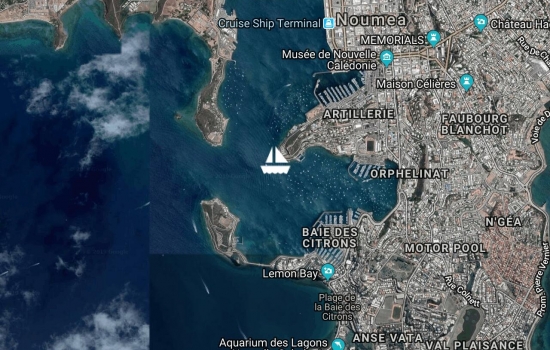 Mon Aug 19 14:22 2019 NZST
GPS: 22 17.12749S 166 25.92474E
Run: 3.7nm (6.7km)
Weather: 8kn out of the east
Apologies to all those that got worried with the lack of updates. I had enabled automatic tracking using our AIS through satellite but it did not seem to work. Let's just say it was an eventful trip! The boat looked after us and we did OK- even though on a few occasions we were heading more for Fiji than Nouméa!
Have returned to Noumea to do Immigration and am now sitting in the Port Moselle cafe enjoying the 'atmosphere'.
Will get a local phone number soon but if anyone needs to contact us Janet has her NZ number still. Just text- the roaming rates are extreme!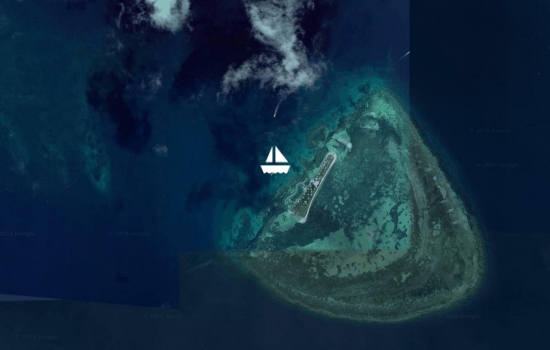 Sat Aug 17 15:00 2019 NZST
GPS: 22 19.96869S 166 24.36516E
Run: 2.1nm (3.8km)
Weather: 15kn out of the south east. Fine and clear
Cleared customs through the marina office on Friday. Quarantine man came down very promptly and left us eggs and bacon for breakfast. Then discovered that is was a public holiday and immigration was closed! Decided to head out to a local Island and chill for the weekend. Great spot. Swimming with turtles.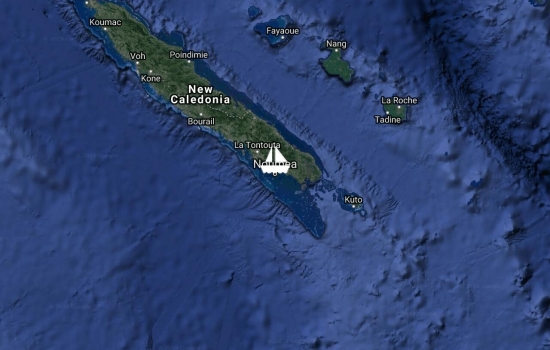 Thu Aug 15 17:00 2019 NZST
GPS: 22 17.16910S 166 26.48425E
Run: 1012.6nm (1832.8km)
Avg: 3.5knts
24hr: 84.7nm
Weather: Fine and clear south eastely (finally)
Tied up at Port du Sud. Have arrived on a public holiday so everything shut so just tied up at the marina amoung superyachts. Start the clearance tomorrow. Now beers and a good sleep!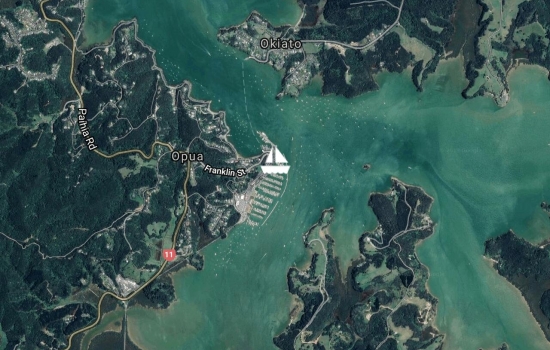 Sat Aug 3 18:00 2019 NZST
GPS: 35 18.87436S 174 7.28971E
Run: 31.2nm (56.5km)
Weather: Fine and clear! (Now that is)
Tied up in Opua Marina after a boost up the coast. 30kn+ winds but sheltered from most of the swell by the land. Exciting time getting around Brett and motored through the islands. Good to be here. Now waiting for a weather window to head north.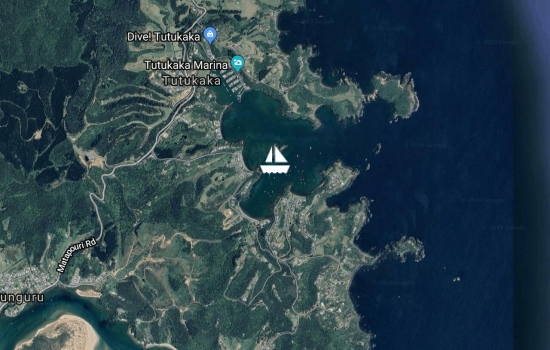 Fri Aug 2 19:55 2019 NZST
GPS: 35 37.08390S 174 31.96062E
Run: 58.5nm (105.9km)
Avg: 2.6knts
24hr: 61.3nm
Weather: 25-45 westerly
Good wind to sail north, but a lot of wind to contend with. Dinghy decided to leave us as we passed the Hen and Chicks so the crew had man OB practice to get it back. A really good intro to the boat for the team. Now anchored up in Tutukaka and having a nice dinner.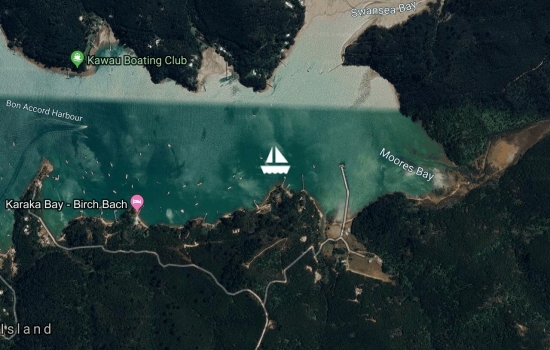 Thu Aug 1 21:00 2019 NZST
GPS: 36 25.55699S 174 50.77370E
Run: 28.7nm (51.9km)
Departed Hobsonville at 1500hrs heading north. Anchored in Bon Accord for the night.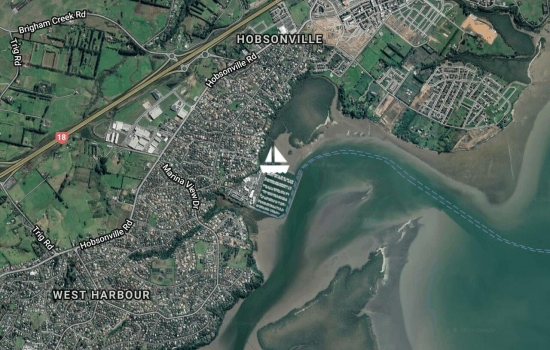 Mon Jul 29 19:33 2019 NZST
GPS: 36 48.55103S 174 38.81824E
Run: 19.4nm (35.1km)
In the final stages of getting ready before our trip north.
No blogs available for this yacht.
Loading map and updates ....
Loading track, please wait ....