Sharpe Focus
Mon Oct 21 17:12 2019 NZDT
GPS: 34 43.960s 173 43.644e
Run: 390.1nm (706.1km)
Avg: 8.4knts
24hr: 202.2nm
Sunny sky, a pod of orcas and the obligatory dolphins have welcomed us to NZ. After a thankfully uneventful but otherwise boring (=good) passage from New Caledonia requiring too much motorsailing we have a boisterous reach for our last afternoon at sea. SF is leaping along at an av of over 9kts with full main and staysail Going to need socks tonight! First time in a while
Sat Oct 19 18:54 2019 NZDT
GPS: 30 06.059s 169 54.181e
Run: 268.1nm (485.3km)
Avg: 8knts
24hr: 191.8nm
Motoring directly into a 3kt wind since 1300 but on course for North Cape. 372nm to Opua ETA late Monday evening or early Tuesday morning We have sunshine back after a period of grey clouds, drizzle and variable winds this morning that had us wishing we could turn around and sail back to New Caledonia All ok though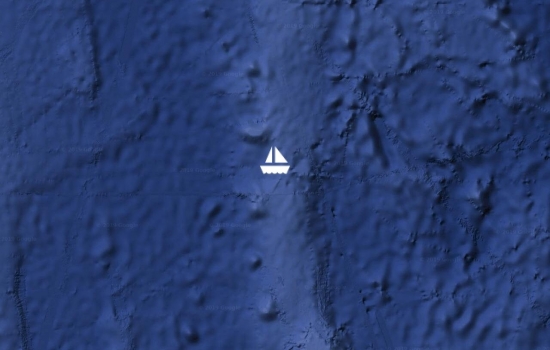 Fri Oct 18 9:21 2019 NZDT
GPS: 26 54.805s 167 23.246e
Run: 890.9nm (1612.5km)
At the end of a pleasant day sailing SF on the wind in around 11 to 13kts the wind had lifted us over 60 degrees allowing us to leave Norfolk I to starboard and lay a course for North Cape with sheets eased. The wind has now dropped to below 9 kts and continues to lift so we are currently motorsailing - and going well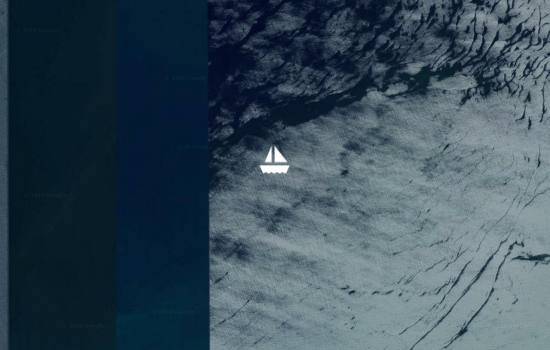 Sat Sep 14 10:06 2019 NZST
GPS: 17 49.607s 177 17.459e
Arrived in New Caledonia All good Sent from my iPhone Sent from my iPhone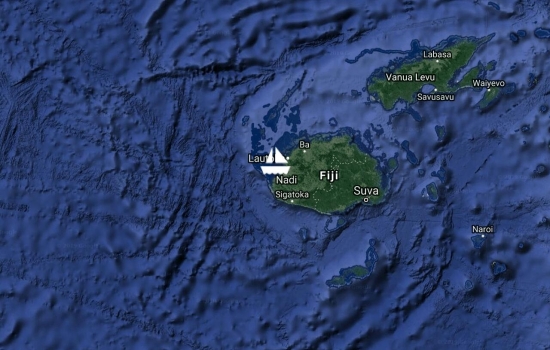 Tue Sep 10 14:54 2019 NZST
GPS: 17 49.607s 177 17.459e
Run: 227.8nm (412.3km)
Leaving Fiji for Noumea, New Caledonia ETA Havanna early Saturday at present. Noumea on Sunday Sent from my iPhone
Wed Jun 19 11:16 2019 NZST
No position sent.
We arrived on Tuesday in Fiji at Vuda Marina. We have diverted here because 40 miles from entering South Minerva Reef, our anticipated pitstop on the way to Tonga, the sail drive propulsion unit refused to engage. The engine is fine it just wont go into gear. At that location we were equidistant from Fiji or Tonga. The facilities for repair and the weather both dictated we change course and sail to Fiji. All is well although it was a long slow trip as light winds from aft. To make matters more annoying the connection socket for the Optimizer came loose inside the satphone meaning comms were reduced to sms and calls through the satphone

Email should be restored today with local sim card
Wed Jun 12 18:54 2019 NZST
Run: 8522.5nm (15425.7km)
Avg: 5475.8knts
24hr: 131419.6nm
Wind has just begun to show signs that it will fill in from the wnw. Although this morning we enjoyed a great sail for a few hours it has been overall a really slow trip. We are all comfy and caught up on sleep Looking forward to anchoring at Minerva Reef.
Wed Jun 12 0:51 2019 NZST
GPS: 30 57.505s 177 56.717e
Run: 119.4nm (216.1km)
Avg: 4.1knts
24hr: 97.6nm
All well.

Yesterday just before dark the autopilot stopped. It wasn?t overloaded, hadn?t given any trouble etc So we read the manuals and hand steered all night. It was actually rather nice although we are tired now. This morning we got an email from Tony C with some ideas of where the problem might be. Sharpie and Bruce did boat yoga with a multimeter and 2 original cable joins that looked suss and I drove. We now have a working autopilot again and will make up lost rest.

It?s a slow trip so far with light wind and headwinds after the fast ride out of Waitemata Hbr.
Mon Jun 10 19:30 2019 NZST
GPS: 32 40.900s 177 48.482e
Run: 166.6nm (301.5km)
Avg: 6.5knts
24hr: 157.1nm
All well.

The wind died overnight so motorsailing today. Wind all over the place and we?re on the wind! This was not in the brochure. Hope to get easterlies soon
Sun Jun 9 18:03 2019 NZST
GPS: 34 36.466s 176 03.928e
Run: 3.3nm (6km)
Avg: 4.8knts
24hr: 116.2nm
All well. Departed Westhaven at 1600 yesterday afternoon into 30kt winds and up to 47kts in gusty conditions. The front went through as forecast and now motoring since 1500 as TWS 2.6kts and a calm sea. Thanks Dinah for dinner tonight, a delicious lamb stew
Sat Jun 8 16:41 2019 NZST
Run: 118.8nm (215km)
Weather: Windy gusting to 37kts TWD 213
Leaving Auckland at 1630

Wind forecast to drop significantly this evening

As it moderates we need to try and hang on to the SW winds as long as we can.
Sharpe Focus - Off to Tonga
After a long wait for weather we are clearing out from Auckland on Sat 8/6. Bound for Minerva and then Vavau.
Sharpe Focus - Vanuatu to Lifou and Ouvea Loyalty Islands
As we waited for a new hydraulic ram for the auto pilot in Vanuatu we realised that we were not going to achieve all our cruising objectives there this year. So we joined the ICA Rally for their leg to Lifou in the Loyalty Islands. This destination has also been on our list and it was a great decision. We have lucked a big high pressure system and calm conditions that are making Ouvea a dream anchorage. Now we leave for Touho on the Grande Terre and to explore the northern lagoon while this weather Read more...
Loading map and updates ....
Loading track, please wait ....