Taranui
Mon Sep 2 18:08 2019 NZST
GPS: 41 12.363S 174 03.707E
Run: 6.4nm (11.6km)
Weather: blue sky, calm, tranquil!
Engulfed in beautiful NZ native bush, green water and birdsong. Walked up untracked spur to Queen Charlotte Track today.
Wed Jul 31 16:31 2019 NZST
GPS: 41 16.052S 173 58.257E
Run: 16.3nm (29.5km)
Weather: Snowy southerly with 40 knots predicted so back in to the comfort of Governors Bay.
Light cold southerly. Cosy with diesel fire lit.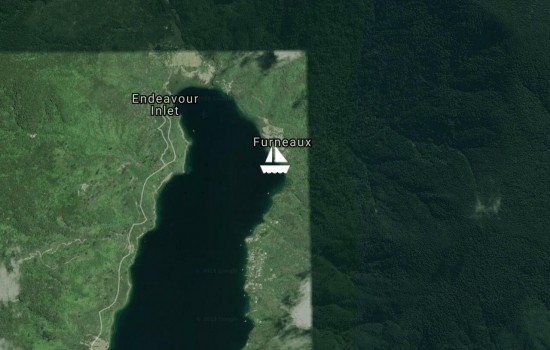 Tue Jul 30 16:29 2019 NZST
GPS: 41 05.738S 174 11.201E
Run: 2nm (3.6km)
Weather: Northerly 10 to 15 knots
Walk to one of the largest Rimu trees in NZ. Approximately 1000 years old!!
Mon Jul 29 16:22 2019 NZST
GPS: 41 07.409S 174 11.732E
Run: 3.8nm (6.9km)
Avg: 76knts
24hr: 1824nm
Weather: Clear and calm.
Anchored in the beautiful bush-clad Tawa Bay in Endeavour Inlet.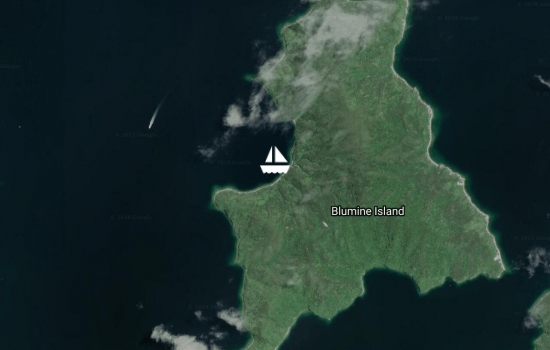 Mon Jul 29 16:19 2019 NZST
GPS: 41 10.322S 174 13.905E
Run: 6.5nm (11.8km)
Weather: Calm and sunny
Birdsong on Blumine Island sanctuary.
Sun Jul 28 16:15 2019 NZST
GPS: 41 12.291S 174 06.823E
Run: 2.7nm (4.9km)
Weather: Calm and sunny
Sat Jul 27 19:08 2019 NZST
GPS: 41 12.370S 174 03.720E
Run: 4.9nm (8.9km)
Weather: Light northerly, sunny
Anchored in tranquil Kumutoto Bay after a week in Nelson on house maintenance.
Wed Jul 17 18:23 2019 NZST
GPS: 41 13.569S 173 58.288E
Run: 4.9nm (8.9km)
Weather: Unsettled westerlies. Storm warnings reducing to gale warnings.
Back home on Taranui next to the diesel fire after 5 months (Hilary) and two months (Brian) in the UK. Harbouring up in our local haunts not too far from the mooring at Anakiwa including our latest position in Mistletoe Bay.
Tue Feb 12 22:43 2019 NZDT
GPS: 41 12.385S 174 03.733E
Run: 8.5nm (15.4km)
Weather: calm
Kumutoto Bay, Queen Charlotte Sound
Mon Jan 7 19:32 2019 NZDT
GPS: 41 16.009S 173 55.129E
Run: 4.9nm (8.9km)
Taranui is home on her own mooring at Anakiwa, Queen Charlotte Sound, Marlborough Sounds.
Sun Jan 6 14:38 2019 NZDT
GPS: 41 17.236S 174 00.527E
Run: 96.4nm (174.5km)
Avg: 3.2knts
24hr: 76.6nm
Weather: Picton. Clear, sunny. baro 1011hpa.
Arrived Port of Entry Picton, Sunday 0200hrs. Ready to great us at the dock were both customs and quarantine officials. Sleep deprivation is hence extended! Thank to Ed (yacht Aka) for weather reports and YIT programming and Ron (yacht Pilgrim). SSB communication was excellent.
Sat Jan 5 8:27 2019 NZDT
Run: 141nm (255.2km)
Avg: 5.9knts
24hr: 140.5nm
Weather: WSW.10...CLEAR.SKYS1020..BARO.
COURSE.134T..4.5knts

101,MILES,Picton

eta.Sunday 1500hrs.
Fri Jan 4 8:21 2019 NZDT
Run: 134.6nm (243.6km)
Avg: 5.5knts
24hr: 133nm
Weather: wind SSW25 rough seas
course 125 true 5 knots 223 miles to Picton,

ETA Sunday all well
Thu Jan 3 8:04 2019 NZDT
Run: 100.7nm (182.3km)
Avg: 4.2knts
24hr: 101.5nm
Weather: wind NW 16, Moderate seas, 100% cloud cover
5.5 knts. 126 true, 339 miles to Picton E.T.A. Sunday morning. have contacted Taupo Maritime with arrival notice. all well
Wed Jan 2 8:15 2019 NZDT
Run: 69.9nm (126.5km)
Avg: 2.9knts
24hr: 69.3nm
Weather: wind west less than 10 1 1/2 meter west swell baro.1017
motorsailing 125 true 427 miles to Picton

eta saturday alls well
Tue Jan 1 8:04 2019 NZDT
Run: 73.7nm (133.4km)
Avg: 3.9knts
24hr: 92.5nm
Weather: 5 knots of wind,80% cloud cover 2 meter long west swell 1021 barometer
motoring slowly had a nice new years eve. calm, with fish dinner. 478 miles to picton ETA now saturday

HAPPY NEW YEAR TO ALL..
No blogs available for this yacht.
Loading map and updates ....
Loading track, please wait ....